While the technology that makes cryptocurrency possible is highly secure, the platforms themselves sometimes are not. In fact, in the last few years hundreds of thousands of user's login information has been compromised, resulting in the loss of millions in crypto.
When trading cryptocurrency, investors want to be sure that a platform is both highly secure and dependable. This is one of the reasons why Coinbase has garnered so much popularity. What other options exist for cryptocurrency trading?
Tradestation (TS) is a large trading platform with a long and proven track record. Perhaps it is the best solution for you. Keep reading our full Tradestation crypto review to learn more!
Tradestation Crypto Review: Highlights
Automatically earn up to 6% interest on your crypto holdings
Marketable orders execute instantly
Excellent educational materials for cryptocurrency (and other investing tips)
Top on the line customer service options
Commission free trades
No account minimums
Tradestation Crypto Review
Cryptocurrencies Available

Interest Rates

Customer Support

Fees

Research Tools and Features

User Interface
Summary
Tradestation is a complete trading platform that has a strong track record since launch in 1982. Recently, in 2019, Tradestation launched their latest platform: Tradestation Crypto.
Signing up for a new account is easy and can be done in minutes. Trading cryptocurrencies with Tradestation features competitive fees, instant trades, and an ability to earn interest.
They offer a few awesome features like their advanced research tools, education resources, and real time data. Their customer support is also top notch!
Pros
Excellent Customer Support
Proven Track Record
Low Fees
Advanced research tools
Cons
Few cryptocurrencies offered
Low Interest Rates
What is Tradestation
Tradestation is a well-established trading platform that was originally created in 1982. The platform was built specifically for more active traders looking to engage with futures and options trading. Since, it has become a full trading platform for stocks, ETFs, mutual funds, retirement accounts, and cryptocurrency.
TS offers members a vast number of research tools and analytics. The company may not offer the most sleek option like UI focused Robinhood, but instead they really put an emphasis on advanced analytics and research capabilities.
"Everything we do is rooted in our belief in analytics over intuition. Our platforms and tools are embedded with many years of historical market data – so you have the confidence you need to test, optimize and execute your own trading strategies."
Tradestation also has a vast number of education resources that aim to help anyone get started with investing, though the platforms may feel overwhelming to new users.
Learn more about Tradestation by reading our complete Tradestation review.
In 2019, Tradestation launched its newest platform, Tradestation Crypto, which is a separate platform that is owned and managed by Tradestation. Members of TS will feel more familiar with the newer crypto platform as it features many of the same advanced research tools and dashboards. Users can access their cryptocurrency on their laptop with their desktop view or on the go with their mobile view.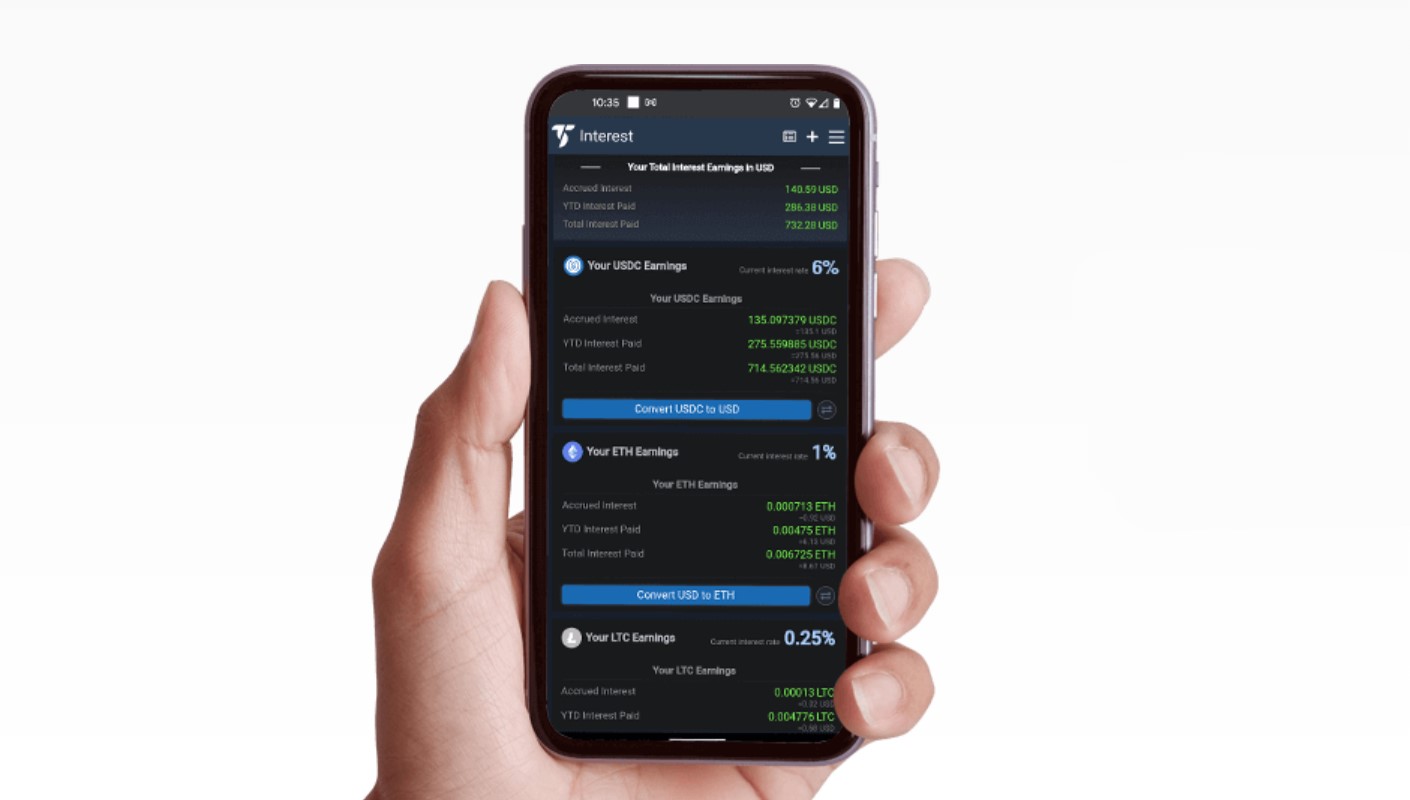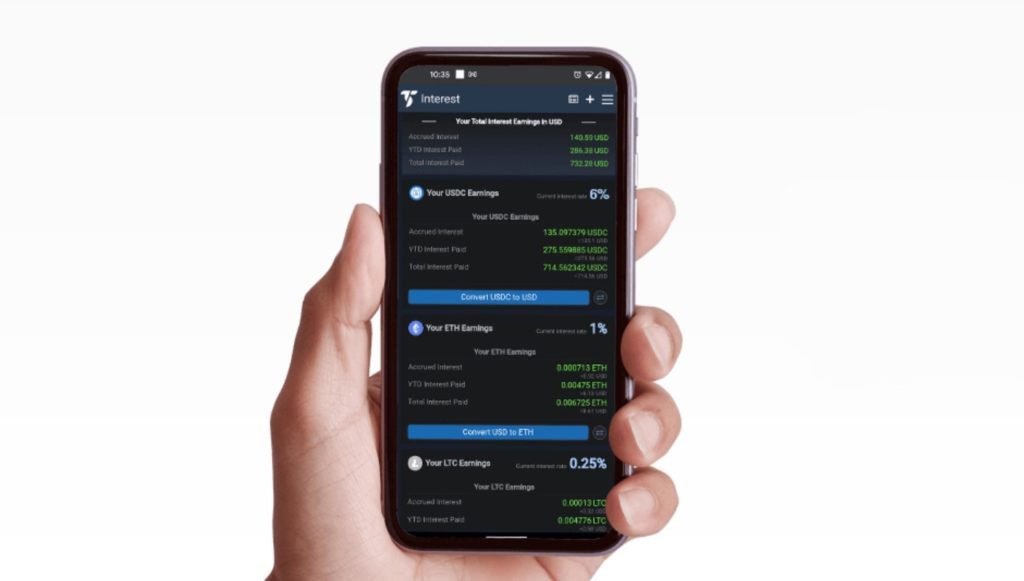 What is Cryptocurrency?
Cryptocurrency, also known as crypto, is a digital currency. Like other currencies such as the American Dollar or Peruvian Sol, crypto is a currency that can be used to make various transactions.
Rather than being issued and secured by a central authority, cryptocurrency is secured by cryptography and is managed on a decentralized network which uses blockchain technology. This appeals to many as this technology makes crypto nearly impossible to counterfeit. Cryptocurrency is secured through an online ledger, which is managed across a host of computers.
Cryptocurrency has become far more popular in recent years. In fact, a host of companies, such as Microsoft and AT&T, have made announcements that they will begin accepting various forms of crypto in exchange for their goods and services. This is important for investors interested in crypto. As digital money becomes more and more accepted, the value could continue to increase.
The extreme volatility of cryptocurrency can make it a risky investment. Unlike a company that produces a good or service, cryptocurrency does not have any inherent value. In economic terms, crypto subscribes to the Greater Fool Theory, which states that money can be made even when buying overvalued assets. This is because there is almost always someone else willing to pay more for the same asset.
How to Get Started On Tradestation
Opening an account with Tradestation Crypto is quick and easy. To open an account, you will follow four basic steps:
Open a TradeStation Crypto account and a TradeStation Securities equities account. (Tradestation Securities account is opened automatically for you when you create a Crypto account.)
Fund your TradeStation Securities equities account with U.S. Dollars or deposit eligible cryptocurrency into your TradeStation Crypto account.
Log in to the TradeStation Crypto platform.
Start trading!
TS does not let you deposit or maintain fiat funds (e.g., U.S. Dollars) in your TradeStation Crypto account. Instead, they have an arrangement with TradeStation Securities so that the fiat needed for your crypto purchases can be transferred in from your TradeStation Securities equities account and the proceeds when you sell crypto in exchange for fiat can be transferred into your TradeStation Securities equities account.
This may be confusing, but you won't even notice when trading. When you place a buy order with TradeStation Crypto using U.S. dollars, you automatically authorize your TradeStation Securities account to transfer the U.S. dollars required for the order into your TradeStation Crypto account. Conversely, when selling crypto from your TradeStation Crypto account for U.S. dollars, you have authorized TradeStation Crypto to deposit the proceeds into your TradeStation Securities equities account.


Earn Interest on Crypto Holdings
When you create an account with TS Crypto, you are also automatically enrolled to earn interest on your cryptocurrency holdings. All interest earned will be paid out monthly typically within 5 business days after the month ends.
One of the key benefits regarding interest with TS is that there are no lockup periods. Many other platforms ask you to transfer your crypto into an interest bearing account in order to earn interest. These accounts typically feature a lockup period of 3-6 months. With Tradestation, there is no need to transfer to a new place and no lockup periods at all.
The interest percent that you earn depends on the cryptocurrency you own:
Crypto Options on Tradestation
The cryptocurrencies available on the platform are somewhat limited. They currently offer the ability to trade Bitcoin, Litecoin, Ethereum, USDC, and Bitcoin Cash.
For those looking to trade other cryptocurrencies, TS may not be best suited for you. However, the platform is constantly looking for new currencies to add to its list of offerings.
Fees and Commissions
Tradestation offers a highly competitive environment for its crypto offerings. There are no fees whatsoever for deposits or withdrawals. They also require no account minimums and offer real time quotes for free.
The company does charge a maker/taker fee that depends on the size of your account. These fees are competitive among other cryptocurrency platforms. (Maker fees apply when your orders are not immediately marketable. Taker fees apply when your orders are immediately marketable.)
The maker/taker fees are listed below:
What are the Trading Hours for Tradestation Crypto?
While the market for cryptocurrency never sleeps, Tradestation does have scheduled downtime in order to make improvements and keep things running smoothly. Many other platforms allow you to trade cryptocurrency 24/7 with unscheduled time for maintenance that appears randomly. This can be quite the inconvenience.
Tradestation allows you to trade 24/7 except from 5-6pm EST on Mondays through Fridays and on the second Saturday of each month.


Is Tradestation Secure?
Since its launch in 1982, Tradestation has a proven track record, which demonstrates the trust they have earned from clients.
Though their crypto platform is relatively new, Tradestation Crypto comes with the Tradestation brand and security. They also feature 2 factor authentication, which adds a layer of protection to your account.
It is important to note that no matter the platform, cryptocurrency comes with high volatility. Therefore, any digital token you hold has the possibility of having a dramatic spike in either direction at any moment. Also, because cryptocurrency is not regulated by a central authority such as a government, there is no insurance for crypto holdings. Other investment classes, such as stocks and mutual funds, typically have SIPC and FIDC insurance. With cryptocurrency, this is not the case.
Tradestation does not offer a wallet, but uses BitGo to store assets. Storing assets with Tradestation would be hot storage, or storage that is connected to the internet. Transferring crypto to another offline wallet may provide additional security to you.
Educational Resources
Tradestation offers members and non-members access to a plethora of educational resources. For those looking to get started with investing, they have a massive set of learning materials for all things investing. They also have resources specific to cryptocurrency.
Additionally, they also offer anyone access to their key insights which shed light on market news and key movers. You can also browse their extensive list of FAQs to guide your learning.
Investing is such a broad term and encompasses enough information that it could take a lifetime to learn everything. The education that Tradestation provides is a key point of differentiation that propels the company to the forefront of top investing platforms.
Customer Service
One of the main pitfalls many of the newer trading platforms have is their customer service. They often only offer support through email which can often take some time to receive a response. With Tradestation, there are a wide number of options available to help you receive the answers you need.
First, they offer an extensive page full of FAQs that answer many questions. If you can't find your answer there, you can also chat with an agent or a bot. They also have email support and a customer support phone number.
Check out their contact page in order to learn more.
Tradestation Crypto Review: Final Thoughts
Tradestation has certainly proven itself as a top platform. Since its launch, it has created numerous platforms each with the end user in mind. With its advanced research tools, educational resources, and excellent customer support, members can trust they are receiving the best service around.
Most recently, Tradestation launched a new platform, Tradestation Crypto. With the latest platform, members can now trade the most popular cryptocurrencies without any deposit or withdrawal fees. They offer competitive interest rates and maker/taker fees.
Their new platform also features real time data and instant trades. With the extreme volatility that cryptocurrency has, instant trades are highly important. The real time data and instant trades are included with your account for free.
The downside with Tradestation Crypto is the number of cryptocurrencies available on the platform. While they do have the most common digital tokens such as Bitcoin, Ethereum, and Litecoin, they do not have as many tokens as other crypto platforms like Coinbase, Gemini, or BlockFi. However, they are right in line with platforms such as Robinhood, Webull, and Moomoo. For those looking to have an expanded crypto portfolio, this may not be the platform for you.
If Tradestation seems like the platform for you, then sign up today and start trading cryptocurrency! Either way, be sure to check out their education information as it is free to all.
Best Crypto Promotions