Picking the right online broker can be a difficult task.
With so many options on the market now, it can be tough narrowing down the best fit for you. There is no one size fits all broker, and that is why we at Investing Simple are determined to help you find a broker that matches your goals.
In this article, we will be reviewing TradeStation vs Robinhood so that you can clearly weigh the pros and cons of each in order to determine which of these brokers is best for you.
Both of these brokers have their own features, pros, cons, and fees, all of which will be covered below. We hope you enjoy and our content can help you make a decision on which broker suits you best. Now let's get started!
Robinhood vs TradeStation: The Basics
Robinhood is the original commission-free investing app. Users are able to buy stocks, ETFs, options, and cryptocurrencies without paying any fees or commissions. One of their biggest selling points is their simplicity. Of all of the investing apps out there, Robinhood is by far one of the easiest to get up and running with.
TradeStation is another free trading app that adds some additional complexity beyond what Robinhood provides. User will have access to additional asset classes like bonds and mutual funds as well as additional account types. However, the tradeoff is that the platform does present some additional fees and a less streamlined interface.
Both platforms allow users a low-cost way to begin investing from their phone or computer and have grown in popularity over recent years and more and more people become interested in investing.
TradeStation vs Robinhood: Summary
Both brokers specialize in stock, option, and ETF trading on their platforms
TradeStation has a wider array of financial products than Robinhood including bonds and futures
TradeStation has a tactical trading platform with paper trading capabilities
Both have high quality and easy to use mobile apps
TradeStation makes a charge per contract on options trades while Robinhood is completely free
TradeStation offers a wider variety of accounts than Robinhood
Both brokers have limited availability to market research
Robinhood has a fractional shares initiative that lets you buy portions of stocks
Robinhood has a stock referral program for you and a friend to both receive a free stock when signing up
What Is TradeStation?

TradeStation is an online brokerage where you can invest in many different financial products ranging from stocks and ETFs to futures and options contracts.
This brokerage is committed to keeping the costs of investing low while still offering a broad range of securities. To back up this initiative, it has implemented various pricing policies and continues to expand the investment products that it offers.
How Does TradeStation Work?
TradeStation offers two different account types: TS Select and TS Go. Depending on the account type you choose, there will be different requirements and costs you will encounter.
TS Select is the more common account type for serious traders. Through this account type, fees are lower for users, however, there is a $2,000 minimum investment required.
TS Go is a mobile-first account with no minimum and a $10 fee if you want to trade from your computer. In general, this account type may be better for mobile-only traders.
TradeStation Features
Zero Commissions
Buying and selling stocks can be costly, but TradeStation's zero commissions on all stocks and ETFs make investing with the broker a cheap option.
You can trade all of these stocks and ETFs in real-time as well, as TradeStation offers real-time data for all of these securities for no extra cost.
TradeStation Mobile
TradeStation's mobile app gives you all of its features right at your fingertips!
While being somewhat beginner-friendly, it is also very powerful as you can make trades, see real-time quotes, and so much more right in the palm of your hand. If you are more comfortable with being on a laptop/computer, TradeStation also has a web platform where you can find all of its normal features.


Desktop Platform & Paper Trading
One main feature that TradeStation offers is its advanced desktop trading platform.
Here you can access technical charts of stocks and ETFs and make trades directly. If you are feeling less comfortable and are just looking to practice, there is a paper trading account offered as well where you can buy and sell securities with fake money.
This is a great option if you are looking to learn about the stock market without having to commit any money down. It's always best to make mistakes before you have real money on the line!
Educational Content
TradeStation's educational content offered on its website gives the broker a leg up against many others.
From watching people trade live, to course offerings, to free webinars, TradeStation has a wide variety of educational services that you can access simply by opening up an account with them.
Retirement Accounts
If you are looking to plan for your future and access the tax benefits that retirement accounts have to offer, TradeStation has you covered.
Offering a Traditional IRA, Roth IRA, SEP IRA, and Simple IRA, TradeStation's wide variety of accounts will service all of your retirement needs while allowing you to invest on a tax-advantaged basis.
IPO Investing
When a company is "going public" or selling shares of their stock to the public for the first time, they will typically choose to do so through an IPO or "initial public offering". Typically these are highly anticipated events for investors.
In the past, only institutional investors or the ultra-wealthy could participate in IPOs and the rest of us had to wait in line to invest and sometimes miss out on significant appreciation in the stock that was only seen by the big shots.
TradeStation allows everyday investors on their platform to get a piece of these IPOs and participate in the initial excitement that these events bring. Through their ClickIPO platform, you can put in requests to buy shares of an IPO before it goes live and if your request is filled, the shares will end up right in your TradeStation account.
Now it should be said that IPOs are typically times of significant volatility in a stock price both upwards and downwards. So if you decide to invest in any IPOs, just be sure that you are mentally and financially prepared.
TradeStation Pros
Tactical trading platform lets you analyze charts for enhanced trading capabilities
Various retirement accounts including Roth and Traditional IRA
No commissions on all stock and ETF trades
Educational content including live trade webinars offered
Access to IPO investing for new companies
A diverse array of financial products available including options, bonds, and futures
TradeStation Cons
Per contract fees on options are pricey
Limited market research offered
Customer service has been regarded as hard to reach
No automated investing feature
No ability to buy fractional shares
What Is Robinhood?
Robinhood is the original commission-free broker that is headquartered in Menlo Park, CA. It is most well-known for its stock, ETF, and options trading capabilities on its platform, as well as a sleek mobile app that is sure to simplify the investment process.
Above all, it has a track record of providing exceptional services to its users and paving the way for the numerous investing apps that have popped up in the years following.
Robinhood Features
Mobile App
Robinhood's mobile app won the Google Play Award in 2015, largely for its ease of access and usability.
From personal experience, I can say that this app is fantastic especially for newcomers. It makes the features that Robinhood offers very accessible and lays them out in an understandable way.
You can trade 1000's of stocks, ETFs, and options right at your fingertips on a sleek and simple interface that takes minutes to master.
Zero Account Minimum
This app was clearly designed to get newer investors in the door and starting to invest, which is a mission we can stand behind.
In order to do that effectively, it's crucial to remove as many of the traditional barriers to investing as possible, including hefty minimum balances.
Fractional Shares
If you are looking to trade a stock that is out of your budget, Robinhood has you covered with its Fractional Shares feature.
Instead of committing enough for a full share, you can buy portions of companies for as much as you desire, starting at just $1. This means broader diversification possibilities with less money, a golden rule of successful investing.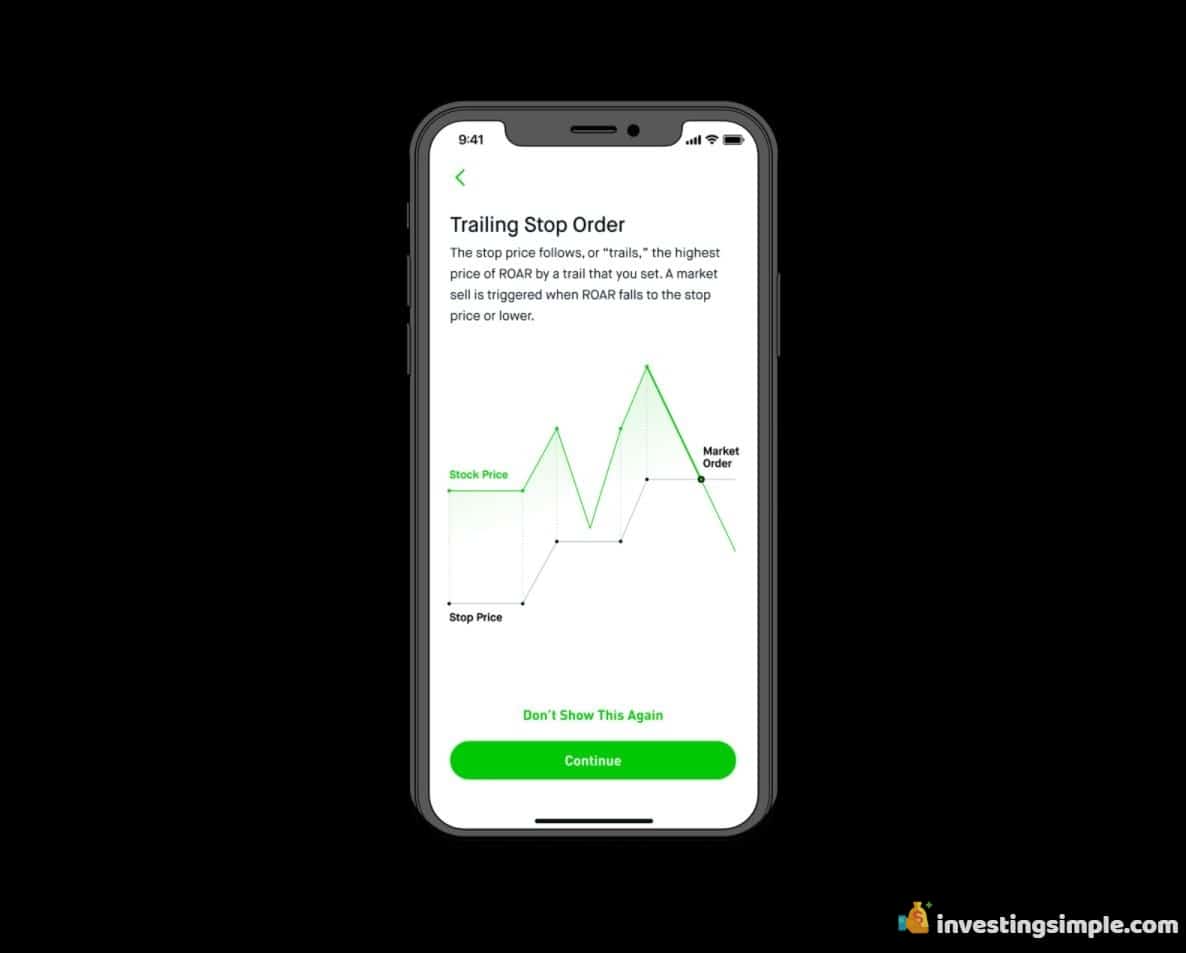 Dividend Reinvestment
For long-term investors eager to capitalize on the growth potential of compound interest, this feature is one to pay attention to. When users receive dividends from their investments on Robinhood, they can choose whether to take the dividends as cash or to let Robinhood automatically reinvest them.
If the DRIP or "dividend reinvestment plan" is enabled, dividends that are received are automatically used to purchase fractional shares of the company that paid them, leaving you with more shares and less cash drag on your portfolio.
Robinhood Cash Management
This is a high-yield savings account for your uninvested cash so that you can ensure this money is still working for you. The account is FDIC insured potentially up to $1,250,000 due to their affiliation with five member banks.
Those who are patient with their investments and often have money sitting around in their account may find this to be a very rewarding feature!
Additionally, the account comes with a debit card and fee-free access to over 75,000+ ATMs worldwide!
Get a Free Stock With Robinhood!
If you sign up with our link below, you will get a free stock! You also earn more free stocks when you invite your friends to try Robinhood.
Best Free Stock Promotions
Robinhood Fees
Robinhood has to make money, and it does so through two main ways; fees from Robinhood Gold memberships and from margin interest.
Robinhood Gold
Robinhood Gold is the upgraded account type from the free Robinhood account.
Gold will give you access to market research and also margin trading and comes in at a price of $5 per month.
If you are interested in market research and want to trade on margin, this may be worth the $5 monthly fee.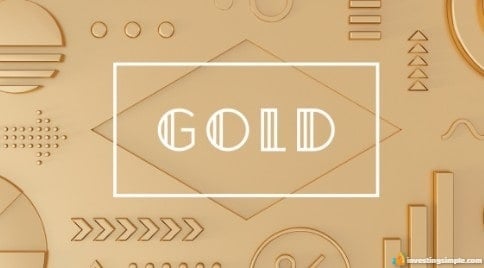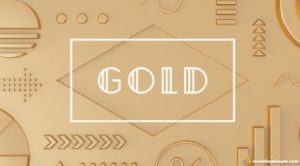 Margin Trading
Robinhood makes money off of interest charged on the margin that it provides to its users.
Margin is borrowed money from a broker, but it is not free money. Margin interest rates are variable and change based on the federal funds rate, so make sure to check Robinhood's website and be aware of what the broker is charging.
Remember that margin trading can be very risky. It can amplify your returns but can also amplify your losses. Trading on margin requires well-educated investing principles and risk management.
Robinhood Pros
Award-winning mobile app that is easy to use and beginner-friendly
$0 commissions on all stocks, ETFs, options, and crypto
Fractional shares level the playing field for beginner investors
Dividend reinvestment allows for compound interest to accumulate
Cash management account lets you earn on cash that is uninvested
Free stock initiative for you and friends to benefit
$0 account minimum on all Robinhood accounts
Robinhood Cons
No bonds/futures offered
Customer service has previously been described as hard to reach
No ability to short sell on the platform
Lacking a robo-advisor service, so you have to pick your securities
No retirement accounts
TradeStation vs Robinhood: The Final Verdict
TradeStation and Robinhood are both exceptional online brokers that offer top-quality features and services at a low cost. It all comes down to personal preference for choosing which will be the best fit for your personal situation.
If you are looking for a wider array of accounts and a tactical trading platform, TradeStation may be a great choice for you.
If you are more interested in trading things like options, Robinhood may be a great choice due to its competitive pricing advantage for options trades. Either way, you cannot go wrong with either of these brokers.
It all depends on your personal goals and what you look for in an online broker.
The most important thing is that you get started. As the saying goes, "the best time to plant a tree was 20 years ago, the second-best time is now." The same is true for investing, so take your pick and start putting your money to work for you!
Keep Reading: