Acorns is a passive investing app famous for the spare change round up investment model. However, the investment selection is limited to just 1 of 5 portfolios. 
Historical data suggests that most investors will have better success with a portfolio based strategy, however you may be looking to be a bit more active with your investments regardless.
While many enjoy the simplicity of Acorns, you may be looking for a bit more. Acorns also charges a monthly fee to invest with them, so that may be another reason why you are looking to move your money.
M1 Finance, on the other hand, offers both passive and active investing on their platform. In addition, they do not charge any trading commissions or monthly fees. 
You can invest passively in one of the 30+ expert pies or portfolios. Or, you could create your own portfolio of stocks and ETFs and take advantage of the automation features.
Whatever your reason for transferring is, we will be showing you how to do it.
If you are still on the fence, check out our article on Acorns vs M1 Finance!
How To Transfer From Acorns To M1 Finance
At this time, Acorns is only able to complete a Non-ACAT transfer. That is a problem, because M1 Finance only allows ACAT transfers.
As a result, the only way to transfer at this time is to sell your assets in Acorns and transfer them to M1 Finance via your bank account.
Keep in mind, this could result in taxes if you end up selling your Acorns investments for a profit. This should be considered before making the decision.
Best Free Stock Promotions
1. Cancel Your Acorns Subscription

In order to close your Acorns account, the first step is to cancel your monthly subscription with them. 
To do this, you can simply go into the settings of your Acorns app and click 'My Subscription'. From there you can click 'Cancel Subscription'.
Once you do request to close your account, your funds will automatically be liquidated and will arrive at your linked external checking account in 3-6 business days.
Keep in mind, you will have to pay taxes on your capital gains assuming you sell your Acorns assets for a profit.
Because each investment made under your name has tax implications, Acorns will still send out a 1099 form to show your investment activity through the year. You do not need to continue to pay for your subscription in order to receive this information. This will be automatically sent to you.
2. Withdraw Money From Acorns
Cancelling your Acorns subscription should trigger an account liquidation and a transfer of assets to your bank account.
However, if you are looking to keep your Acorns account and only move some of the money, you will need to withdraw that money from Acorns.
Sign in to your account via your Android or iOS device
Select on the applicable account (Invest or Later)
Choose the "Withdraw" option
Enter the dollar amount you would like to withdraw
Select "Withdraw" and confirm
3. Open An Account With M1 Finance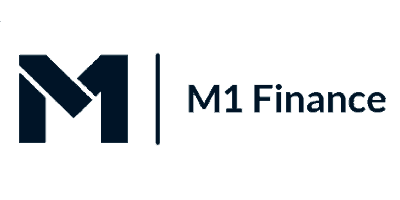 Once you have transferred your Acorns assets that you are looking to move over to your bank account, the next step is to open a brokerage account with M1 Finance.
You will have the option between opening a taxable brokerage account or a retirement account. The minimum to open a taxable account is $100 whereas the minimum is $500 for a retirement account. 
The process is relatively straightforward and everything is handled within the app. M1 Finance will ask you for information such as your name, address, employer and social.
Once your account is fully opened, you are ready to deposit funds and begin investing.
4. Deposit Funds And Begin Investing
Before you deposit your funds into M1, it will prompt you to choose your investments.
You can build your own portfolio from scratch consisting of stocks and ETFs. Or, you can invest in one of the many expert pies free of any management fees or trading commissions.
So, before you deposit funds, you need to curate your investment portfolio. After that, you will link your bank account with M1 Finance and initiate a deposit in the amount that you desire.
That deposit will then be allocated across your portfolio based on the target allocation % set. 
Conclusion
You may be looking to switch from Acorns to another investing app to eliminate the monthly fee or achieve greater flexibility. If you find a brokerage that supports non-ACAT transfers, you can transfer your assets out of Acorns for a fee.
Unfortunately, M1 Finance only supports ACAT transfers at this time. As such, your only option for switching is to sell your assets and move the money via your bank account.
Keep in mind, this could result in a taxable event if you sell your Acorns assets for a profit. This is something that should be considered before making a final decision.