Acorns limits investment options to 5 standard ETF portfolios. This limitation comes at the expense of investors' freedom but also provides a much more diversified portfolio.
On average, the retail investor like you and me loses money when they invest in individual stocks. Acorns understood this and deliberately chose to not include this functionality.
While many investors enjoy this approach for its simplicity, many are chomping at the bit to invest in their own stock picks. This is one of the reasons you might be looking to transfer from Acorns to Robinhood.
Another reason is the monthly fee that Acorns users pay to use the platform. You have to pay a monthly subscription fee to invest with Acorns whereas investing with Robinhood is free. They don't charge any monthly fees or trading commissions to use the platform.
At this time, Acorns is only able to complete a Non-ACAT transfer. That is a problem, because Robinhood only allows ACAT transfers. As a result, the only way to transfer at this time is to sell your assets in Acorns and transfer them to Robinhood via your bank account.
Keep in mind, this could result in taxes if you end up selling your Acorns investments for a profit. This should be considered before making the decision.
Don't forget to grab your free stock worth up to $200 from Robinhood today!
Limited Time: Robinhood 1% Transfer Bonus
If you transfer an existing brokerage account to Robinhood through January 31st 2024, you can get an Unlimited 1% Transfer Bonus.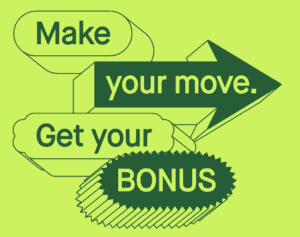 For example, if you transferred a brokerage account worth $50,000 - that would be a bonus of $500.
In addition, Robinhood offers a free stock for new users as well as a 1% IRA match for retirement accounts.
Best Free Stock Promotions
1. Cancel Your Acorns Subscription

Because there is a monthly fee associated with Acorns, you will need to first unsubscribe from their services.
To do this, you can simply go into the settings of your Acorns app and click 'My Subscription'. From there you can click 'Cancel Subscription'.
By unsubscribing, you will lose the benefits associated with the subscription tiers. This could mean that you are no longer able to make any more investments or use your Acorns spending account. Be sure you are prepared for this before cancelling your subscription.
Cancelling your subscription does not, however, cancel any pending investments you may have. These will process as normal but will be available for liquidation once the transaction has been finalized. You can check your 'Past' screen to see if there are any processing investments before unsubscribing.
Once you do request to close your account, your funds will automatically be liquidated and will arrive at your linked external checking account in 3-6 business days.
1099 Tax Form
Because each investment made under your name has tax implications, Acorns will still send out a 1099 form to show your investment activity through the year. You do not need to continue to pay for your subscription in order to receive this information. This will be automatically sent to you.
2. Withdraw Money From Acorns
Once you have cancelled your Acorns subscription, the next step is to withdraw your money to the bank.
Sign in to your account via your Android or iOS device
Select on the applicable account (Invest or Later)
Choose the "Withdraw" option
Enter the dollar amount you would like to withdraw
Select "Withdraw" and confirm
3. Open A Robinhood Account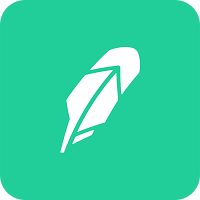 Next, you will need to open a Robinhood account, if you do not already have one. 
Use the button above to get a completely free stock when you sign up!
To apply for a Robinhood account, you'll need to meet the following requirements:
Be 18 years or older
Have a valid Social Security Number (not a Taxpayer Identification Number)
Have a legal U.S. residential address within the 50 states or Puerto Rico (there may be exceptions for active U.S. military personnel stationed abroad)
Be a U.S. citizen, U.S. permanent resident, or have a valid U.S. visa
4. Deposit Funds And Begin Investing
Once your account is opened, you will be instructed to link your bank account via the secure online service known as Plaid. At this point, you are ready to make a deposit. It will prompt you to choose an amount for the deposit.
Since Robinhood offers instant deposits, you will be able to invest immediately up to $1,000! At this point, you are ready to begin exploring the Robinhood app and purchasing assets if you wish. All you have to do is search for the stock or ETF you are looking to purchase.
They also support some crypto trading, so you can search for cryptocurrencies such as Bitcoin and buy them within the app if you want to.
Transfer From Acorns To Robinhood: Final Thoughts
Unfortunately, at this time, a direct transfer from Acorns to Robinhood is not possible as Acorns only supports non-ACATS transfer while Robinhood supports ACATS transfer. This is unusual as most brokerage do support ACATS transfers.
With this in mind, you will need to liquidate your positions and first transfer your funds to your bank. Once your funds are out of Acorns, you can then deposit them into Robinhood.