Do you have a lot of Apple Cash lying around that you'd like to turn into real cash?
Today we're going to show you exactly how to get money from Apple Pay into your bank account.
Luckily, it's a pretty smooth process, as long as you know where to look. Let's go get your money.
Limited Time: Robinhood 1% Transfer Bonus
If you transfer an existing brokerage account to Robinhood through January 31st 2024, you can get an Unlimited 1% Transfer Bonus.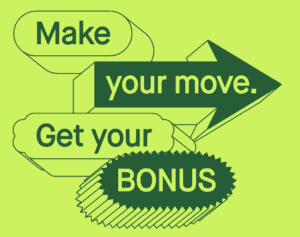 For example, if you transferred a brokerage account worth $50,000 - that would be a bonus of $500.
In addition, Robinhood offers a free stock for new users as well as a 1% IRA match for retirement accounts.
How To Transfer From Apple Pay To Your Bank
Transferring your Apple Pay cash into your bank is a very simple process, but it could be confusing, because in most other situations, the instructions are in the opposite steps!
In order to link your bank to Apple Pay, the best way is actually to start a transfer with your Apple Pay cash.
Here's all the steps, in order:
Transfer Your Money To Your Bank
Link Your Bank To Apple Pay
In order to complete these steps, you'll need to have your bank's routing number, as well as your individual bank account number. You can usually find this information inside of your bank's app or website once logged in, as well as your checks, and your monthly banking statements.
You can also Google to find your bank's routing number in a pinch - bank routing numbers are public knowledge, and unlike your bank account number, don't need to be hidden.
1. Transfer Your Apple Cash To Your Bank
To begin the process, we'll start by initiating a transfer from your Apple Pay cash - if you haven't already, grab your phone:
From your phone's home screen, find press the Settings icon
Scroll down and choose "Wallet & Apple Pay"
Under the payment cards section, select your "Apple Cash"
Click the blue "Transfer to Bank" button on the right side of the screen
Enter the amount of money you'd like to transfer, and press "Next"
Under the transfer options presented, choose the free "1-3 Business Days" option
The rest of this process is covered in the next step below!
2. Link Your Bank Inside The Transaction
Now, you'll be prompted to add your bank account by entering your bank's routing number, and your individual bank account number.
You'll need to enter them again to confirm the information. After this, press "Transfer", and double-click to confirm.
This transfer will be free, and will take 1-3 business days to process.
Final Thoughts: Transferring Apple Pay To Bank
While instant transfers can be convenient, if you're not really in an emergency, you could save a good amount of money in the long run by doing these free 1-3 business day ACH transfers.
Nearly every online money app has the option - so now you know that exists, make sure to look for it!
Don't forget to grab your free stock worth up to $200 from Robinhood today!