Cash App and Apple Pay are both popular money apps that make it easy to send and receive money from your phone.
However, transferring money between the two apps can be a bit of a challenge, and may leave you feeling stressed out.
Luckily, with the right instructions, you can easily transfer money from Cash App to Apple Pay and take advantage of both!
Today, we're going to guide you through the exact process step-by-step so you can quickly and securely transfer funds between these two great payment platforms.
Limited Time: Robinhood 1% Transfer Bonus
If you transfer an existing brokerage account to Robinhood through December 8th, 2023, you can get an Unlimited 1% Transfer Bonus.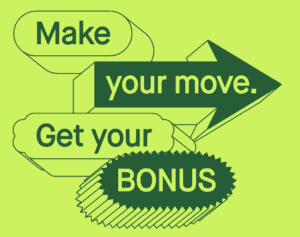 For example, if you transferred a brokerage account worth $50,000 - that would be a bonus of $500.
In addition, Robinhood offers a free stock for new users as well as a 1% IRA match for retirement accounts.
Best Free Stock Promotions
How To Transfer From Cash App To Apple Pay
Unfortunately, there are no direct means to move cash from Cash App to Apple Pay.
However, you can still move money between these accounts easily.
The process is actually just three steps:
Link Your Bank To Apple Pay & Cash App
Transfer Your Money From Cash App To Your Bank
Transfer Money From Your Bank To Your Apple Wallet
Let's break down each part step by step!
1. Link Your Bank To Apple Wallet & Cash App
First, you'll need to link the same bank account to your Apple Pay and your Cash App.
For this method, you'll need to have your bank account number and routing number securely copied.
This should be for a checking account, and it needs to be the same bank account for both apps.
You can find your bank account number on your monthly statements, and usually in your account details when logged in to your bank account's website. Copy this information down safely, as we'll need to enter it into both Cash App and Apple Pay.
Have all this set up already? Skip on down to step 2!
Linking Your Bank to Apple Wallet
Follow these instructions to link your bank account to your Apple Wallet:
Now that your bank is linked to both accounts, we can move your money out of Cash App and into your bank.
Complete the following steps to "Cash Out" from your Cash App:
Open the Cash App on your phone.
Tap on the "Banking" icon in the bottom left corner.
Select the "Cash Out" button.
Enter the amount of money you want to transfer.
Choose the correct bank account to transfer to.
Confirm the transfer by entering your PIN or Touch ID, if prompted.
Wait for the transfer to complete, which may take up to 3 business days for a standard transfer.
Note: Cash App charges a fee for instant transfers, which can transfer money to your bank account instantly but will cost a percentage of the transfer amount. Be sure to check the fee before you initiate the transfer if you need the money to be available immediately.
3. Transfer Your Money From Your Bank To Apple Pay Wallet
Things To Consider...
Because there's no direct way to send money between Cash App and Apple Pay, you'll need to perform 2 bank transfers using the same linked bank.
With any of these money apps, there's always a free standard transfer method that takes "1-3 business days", and an instant transfer method that costs a percentage of the funds you move over.
Make sure you choose the right transfer method both times depending on whether you'd rather keep your money, or get it quicker.
Pressing that "send" button too quickly can be the difference between having your money when you actually need it, or not. 
On the other hand, instant transfers can be great when you are in a pinch, but realize that they are not free, and that "change" you pay can add up over time! If you're moving a larger amount of money, you may want to reconsider using the free standard transfer option.
Don't forget to grab your free stock worth up to $200 from Robinhood today!