Cash App was created in 2013 and has since amassed quite a few members. With over 2.1 million members and a 4.7 star rating in the app store, it's easy to see that Cash App is a popular money management tool.
In 2018, Cash App started supporting the buying and selling of Bitcoin inside the platform. Now, in addition to being a money transfer and investment platform, you can also invest in Bitcoin.
However, if you are looking for a more established cryptocurrency platform, then BlockFi may be better suited for your needs.
In this article, we cover the steps for 2 separate processes. First, how to transfer crypto from Cash App to Blockfi. And second, how to transfer your cash balance from Cash App to BlockFi.
Let's jump right into both processes now!
Best Crypto Promotions
How To Transfer Bitcoin From Cash App To BlockFi
First we will cover the steps to transfer cryptocurrency that you own in Cash App to BlockFi. If you want to transfer your cash assets from Cash App to BlockFi, then you can skip this section.
Transferring Bitcoin is really simple with BlockFi. Follow the steps below:
Create A BlockFi Account
Locate BlockFi Wallet Address
Perform Transfer
Let's take a closer look at each of these steps.
1. Create A BlockFi Account

BlockFi is a popular platform for cryptocurrency investing. The app grants access to the top cryptos available and lets you earn interest on your holdings. Additionally, you can even borrow against your holdings to avoid selling your assets.
Already signed up with BlockFi? Skip down to start step 2!
Use the button above to earn up to $250 in free Bitcoin!
When opening a BlockFi account, you'll need to have the following:
Social security number
Phone number
Valid ID
A real-time selfie
In order to sign up with BlockFi, you'll also need to be 18 years or older. And finally, BlockFi's features are not available in all 50 states (New York and Kentucky are not supported).
During signup, you'll have to make a new password, check their terms of service, and go through their ID verification process. This includes taking a photo of the front & back of your driver's license.
When BlockFi verifies your info and approves you, you'll receive an approval email with steps to sign in.
Getting approved usually just takes a few minutes, but it could potentially take up to 1-2 business days.
2. Locate BlockFi Wallet Address
Before we go into Cash App and perform the transfer, you'll need to copy your BlockFi wallet address.
The wallet address can be located in the app using the steps below:
From your BlockFi app or browser, click on the "Deposit" button
Select the cryptocurrency you would like to deposit. In this case, you will select Bitcoin as it is the only crypto that is supported on Cash App's platform. You must ensure that you copy the Bitcoin address and not the address to another coin
Copy your BlockFi Bitcoin wallet address to paste into Cash App in the next step.
We won't be finishing the transfer here, but rather in Cash App.
Cryptocurrency is held in a wallet. And each wallet has a unique address. Bitcoin will have a distinct address while Ethereum will have its own as well. With this in mind, it is critical that you copy and paste the corresponding wallet address. Using the wrong address could result in the loss of your cryptocurrency.
3. Perform Transfer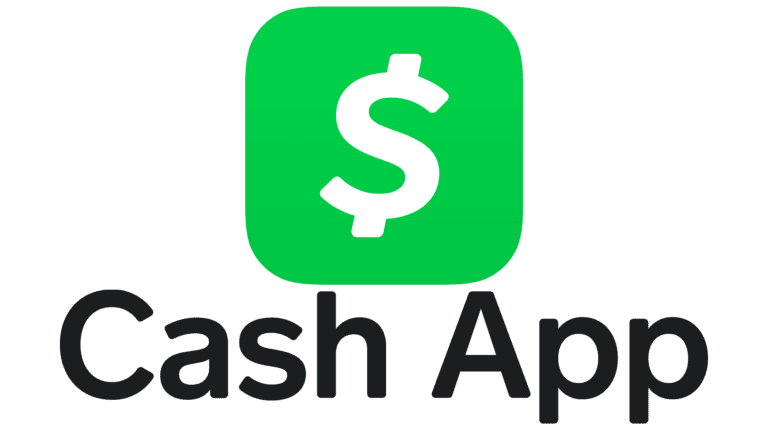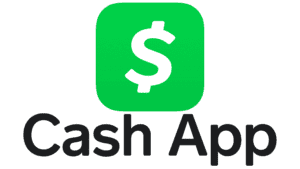 The transfer itself is actually performed in the Cash App platform. Follow the steps below to send Bitcoin to BlockFi:
In the Cash App app, tap on the "Invest in Bitcoin" tab in the bottom navigation menu
Tap the paper airplane icon to send Bitcoin
Enter in the amount of Bitcoin you wish to transfer and tap "Send"
Paste in the wallet address you copied from BlockFi
Validate that it is an external wallet by tapping the external wallet below. A checkmark will appear if it was copied and pasted correctly
Tap "Next"
Review the details of the order and tap "Confirm"
After confirming the details of the order and submitting the transfer, it will take a few days to go through.
How To Transfer Cash Funds From Cash App To BlockFi
Now that we have covered the steps to transfer Bitcoin from Cash App to BlockFi, we are ready to move on. In this section, we cover the steps to transfer your cash balance from Cash App to BlockFi.
Moving your cash balance will require an extra step as you cannot transfer your cash balance directly. Instead, you will need to move your funds first to your bank and then to BlockFi.
The steps to complete this transfer are as follows:
Transfer Cash App Funds To Bank
Link Bank Account To BlockFi
Transfer From Your Bank To BlockFi
Let's cover each of the steps listed in more detail.
1. Transfer from Cash App to your Bank
The first step is to transfer your funds from Cash App to your bank. That process can be completed with the following steps:
Tap the Balance tab on your Cash App home screen
Press Cash Out
Choose an amount and press Cash Out
Select a deposit speed
Confirm with your PIN or Touch ID
2. Link Bank Account To BlockFi
Linking a bank account is a simple process on BlockFi's website. Follow the steps below:
Login to your BlockFi account
Click on the drop down arrow next to your name in the top right corner
Click "Profile Settings"
On the left side of the screen, click on the "Bank Accounts" option
Near the top right corner of the page, click the "Add bank account" button
BlockFi uses Plaid to connect to a bank account. Plaid is a third party security company. You will be prompted to choose your bank and login using your bank login credentials
After logging in, you will be prompted to select which account you want to link
Click "Continue" to finish the process
You can also link to a bank account in the app. The process is similar. After logging into the BlockFi app, you will tap on the "Fund" button in the main dashboard. Select the Bank Transfer ACH method. Finally, tap the manage bank account option to use Plaid to link your bank account.
3. Transfer from your Bank to BlockFi
Now that you have linked a bank account, the transfer is fairly straightforward. Follow the steps below to execute the transfer:
Login to the BlockFi app
Tap the "Fund" button from the dashboard tab
Tap the "Bank Transfer (ACH)" option
Select the bank account you linked in the previous step
Enter in the amount in USD that you would like to move to BlockFi (There is a $20 minimum)

This is actually a conversion from USD to GUSD, which is a crypto stablecoin pegged to and backed by US dollars held in FDIC-insured bank accounts

Tap "Review"
After reviewing the details, agree to the terms and conditions and tap "Confirm"
The funds will be instantly ready to trade in the BlockFi app.
Transfer From Cash App To BlockFi: Final Thoughts
In this article, we covered the steps to two unique processes: how to transfer Bitcoin from Cash App to BlockFi, and how to transfer your cash balance in Cash App.
Moving your Bitcoin is a fairly easy process as it can be done directly. Moving your cash balance, however, is a more tedious process as you must first transfer your cash balance to the bank and then to BlockFi.
If you want to learn more about BlockFi, be sure to check out our complete BlockFi review.