If you're looking to transfer Bitcoin from Cash App to Coinbase, we will be covering how in this step by step guide.
Cash App also offers a bank account with a debit card, which can be linked to Coinbase as a banking method.
This can allow you to purchase crypto through Coinbase using your Cash App bank account.
This can also enable you to transfer US dollars from Coinbase to your linked Cash App bank account.
Limited Time: Robinhood 1% Transfer Bonus
If you transfer an existing brokerage account to Robinhood through January 31st 2024, you can get an Unlimited 1% Transfer Bonus.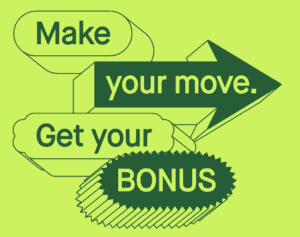 For example, if you transferred a brokerage account worth $50,000 - that would be a bonus of $500.
In addition, Robinhood offers a free stock for new users as well as a 1% IRA match for retirement accounts.
Best Free Stock Promotions
1. Open A Coinbase Account

If you don't have an account already, create a free Coinbase account.
Use our button above to get a free crypto bonus!
2. Copy Wallet Address from Coinbase
Cryptocurrency is held in a wallet, and each crypto wallet has a unique address.
For example, if you are sending Bitcoin, then you must use a Bitcoin address. This is true for each cryptocurrency.
Sending cryptocurrencies to the wrong address could result in losing them, so be careful!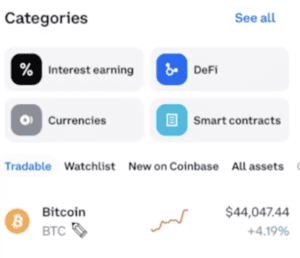 To find your Coinbase wallet address, use the steps below:
Log in to the Coinbase app
Click on the blue Receive button
Click on the white dropdown at the top left
Click on or search for Bitcoin
Click on the Copy button

You have now copied your Coinbase wallet for Bitcoin.
3. Verify Cash App Account
In order to send Bitcoin from Cash App to Coinbase, you will need to verify your account.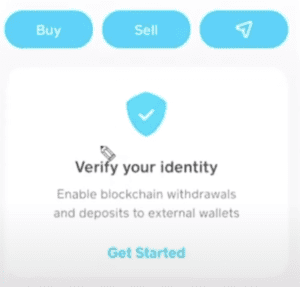 This entails taking a photo of the front and back of your government issued ID.
4. Send Bitcoin from Cash App to Coinbase
As mentioned before, Bitcoin is the only crypto asset supported by Cash App.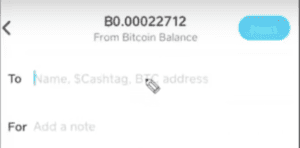 Here is how to send Bitcoin to another wallet, such as Coinbase, from Cash App:
Click the Money tab on your Cash App home screen
Tap the Bitcoin tile
Tap the Airplane button
Choose Send Bitcoin
Enter the amount and paste the BTC address from Coinbase
Click Next
Tap Confirm & Send
5. Determine Speed
Based on the speed you choose, the fees associated with the transfer vary.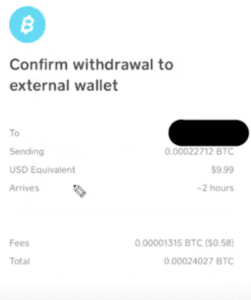 If you aren't in a hurry, the slower option will be more cost effective.