If you're looking to move your investments from Charles Schwab to Interactive Brokers, you've come to the right place.
In this article, we'll walk you through the steps to transfer your assets without the need to sell your stocks or ETFs and move to cash.
What is Interactive Brokers?
Interactive Brokers is a well-respected online brokerage firm known for its low-cost trading and extensive range of investment products.
Whether you're a seasoned trader or just starting out, Interactive Brokers offers a robust platform with various options.
Learn more about Interactive Brokers here!
Limited Time: Robinhood 1% Transfer Bonus
If you transfer an existing brokerage account to Robinhood through January 31st 2024, you can get an Unlimited 1% Transfer Bonus.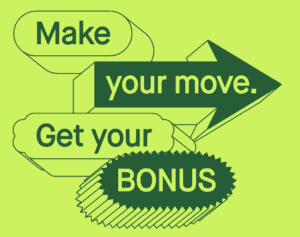 For example, if you transferred a brokerage account worth $50,000 - that would be a bonus of $500.
In addition, Robinhood offers a free stock for new users as well as a 1% IRA match for retirement accounts.
Best Free Stock Promotions
1. Open an Interactive Brokers Account
Before you can initiate the transfer, you'll need to have an Interactive Brokers account.
If you don't have one already, visit the Interactive Brokers website and follow the account-opening process.
Ensure you provide accurate and up-to-date information during this step.
2. Access Transfer & Pay
Once your Interactive Brokers account is set up, log in to your account.
From the top menu, navigate to "Transfer & Pay."
Hover over this option to reveal the drop-down menu.
3. Choose Transfer Positions
In the drop-down menu under "Transfer & Pay," select "Transfer Positions."
This is the section where you will initiate the transfer process.
4. Select Charles Schwab as Your Broker
You will see a list of popular brokers on the screen.

If you don't see Charles Schwab listed, don't worry; you can use the drop-down menu to view more broker options.
5. Enter Your Charles Schwab Account Number
To proceed with the transfer, you'll need to provide your Charles Schwab account number. You can find this information on your Charles Schwab account statements.
Ensure that the account number you input is accurate, as any discrepancies may cause delays in the transfer process.
6. Review Transfer Fees
It's important to be aware of any associated fees when transferring your assets from Charles Schwab to Interactive Brokers.
Charles Schwab does charge $50 for a full account transfer and $25 for a partial account transfer.
7. Complete the Transfer Request
After entering your Charles Schwab account number and reviewing the fees, follow the prompts to complete the transfer request.
This may involve providing additional information and confirming your intention to transfer your assets.
8. Wait for Confirmation
Once you've initiated the transfer, both Interactive Brokers and Charles Schwab will work together to ensure a smooth transition of your assets.
It may take some time for the transfer to be completed, so be patient. You'll receive notifications and updates throughout the process.
Conclusion
Transferring your investments from Charles Schwab to Interactive Brokers is a straightforward process that allows you to maintain your stock and ETF holdings without converting them to cash.
By following the step-by-step instructions, you can smoothly transition your assets to a new brokerage.