Charles Schwab is a world-renowned bank that offers many high-quality personal finance products, including investing services, savings accounts, and more.
SoFi is a rising personal finance website that boasts an all-in-one approach to personal finance, including investing in stocks, bonds, cryptocurrency, as well as an attractive saving account, all within an easily approachable app.
Some Charles Schwab users may want to find out the easiest way to move their assets over from Charles Schwab to SoFi. Today we're going to show you exactly how to transfer from Charles Schwab to SoFi, step by step.
Without further ado!
Best Free Stock Promotions
How To Transfer From Charles Schwab To SoFi
Transferring between these brokers is actually pretty easy, as long as you have the right info. After signing up for SoFi, we'll grab some info from your Charles Schwab account, and initiate an ACATs transfer.
We'll help you navigate each step below, as well as show you how to open a SoFi money account.
Sign up for SoFi
Find your Charles Schwab account number
Transfer From Charles Schwab To SoFi
Let's get you set up!
1. Sign Up For SoFi

Signing up for SoFi is a pretty straightforward process - it'll only take a minute to get set up.
Follow these steps:
Go to SoFi's homepage or download their app
Choose "Invest Now"
Set up your general SoFi account by entering your name, email, and password.
Now, we'll have to set up your SoFi Invest account. Choose the Invest tab (bottom menu in the app)
Select "Start Investing"
Choose the investment account of the same asset and type as your Charles Schwab account (Choose the option that lets you choose your own investments)
Provide the personal information required, including your address, SSN, income level, investing experience, etc.
Once you've finished this process, SoFi needs to verify your account, which can take up to 2 business days. It's often much quicker if your name and verified ID match off the bat.
2. Find Charles Schwab Account Info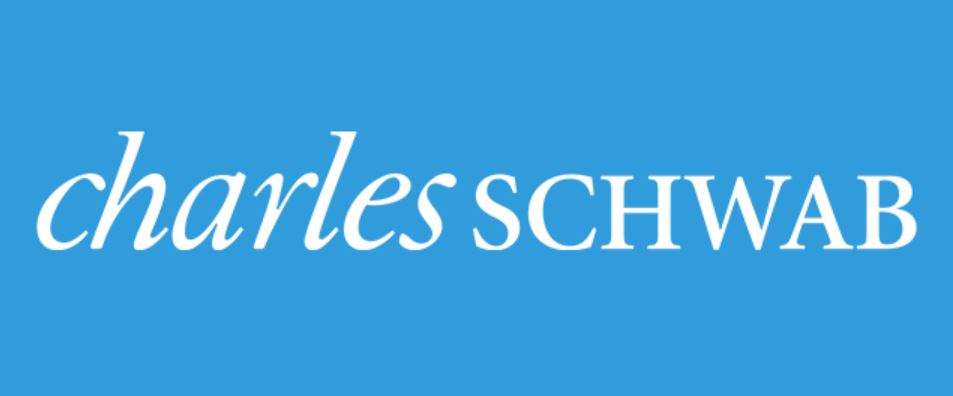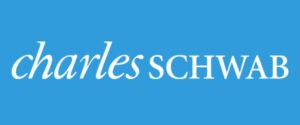 Next, you'll need to get into your Charles Schwab account. We will need your account info to complete an ACATs transfer into SoFi.
Type of Brokerage Account (Personal/Individual/Taxable, Roth IRA, traditional IRA, etc)
Your Account Number
At the time of writing, the Charles Schwab mobile app doesn't provide users with their account numbers. You'll have to find it the old-fashioned way - logging in online.
Here's how to get both inside your Charles Schwab:
Log in to your Charles Schwab account on any web browser
Go to the "Accounts" section in your dashboard
You'll see your different accounts listed with their type here
Take note which type of account you have
Click the account you want to transfer to reveal your account number. Write this down in a secure manner.
Crucial Note: the name of your SoFi account must match your Charles Schwab account in order to transfer your assets. Also, if the accounts aren't of the same type (Taxable/Roth IRA/IRA), the transfer won't work. If either of these fields don't match, your transfer could be delayed or even cancelled.
SoFi is also currently unable to directly transfer mutual funds, cryptocurrencies, OTC, and pink sheet stocks with ACATs. If you want to transfer these asset types, you'll need to sell them off in Charles Schwab and rebuy them in SoFi.
3. Transfer From Charles Schwab To SoFi
Finally, it all comes together.
How to Initiate Your ACATs Transfer:
Log into SoFi and select "Invest"
Choose "Transfer Account" in the app, or "Begin Transfer" on the dashboard
Search for Charles Schwab among the brokerages, and select it.
Continue your transfer inside of the safe third-pary security company Plaid.
Sign into your Charles Schwab account inside of Plaid
Follow the remaining prompts to finalize the transfer
Your transfer can take up to 1-2 weeks to process, sit tight.
Charles Schwab ACATs Fee: Transferring out of Charles Schwab will cost you up to $50. However, if your transfer amount exceeds $5000, SoFi will reimburse you for the fee - email them at [email protected] when your transfer is complete.
Bonus: How To Earn 1.8% APY with SoFi Savings Account
If you're not getting any return on your current savings account, your savings will lose value over time, as inflation continues to devalue your spending power.
At the time of writing, SoFi is offering a very accessible savings account that can earn 1.8% interest - one of the highest rates you can find. Most other high-yield savings accounts require a minimum deposit or account balance in order to access the interest yield, but SoFi's is pretty open:
Must have direct deposit set up with this account
No minimum deposit
No account fees
No minimum account balance
Even if you're unable to set up direct deposit with your SoFi money account, you'll still be able to earn 1% - still much higher than most traditional banks.
How To Open Your SoFi Money Account
Click on the "Money" tab
Select "Open an Account"
Select "Individual" or "Joint"
Provide your address (they will mail your debit card to this address)
Enter and verify your mobile number
Answer regulatory questions, and read & agree to SoFi's Terms of Service (assuming you do agree)
After providing your information, SoFi will review and verify your account, which is usually quite fast.
Once verified, you'll be prompted to transfer funds to SoFi by linking your bank, or transfer instantly by linking a debit card.
Linking your bank allows you to transfer funds without any fees, though it will take 1-3 business days for the transfer to process. Our advice: take the time to link both.
How To Set Up Direct Deposit In SoFi
Go to the "Money" tab
Select the "More" button
Select "Direct Deposit"
Enter your direct deposit account details in the field provided.
From there, you can also pre-fill your direct deposit information manually:
Select "Direct Deposit" (the next page will say "Let's pre-fill your form")
Choose whether to deposit your entire paycheck, a percentage, or a dollar amount.
Enter your employer's name
Add your signature and click Confirm
After your direct deposit form is generated by SoFi, you can e-mail it to your HR department or employer to finalize.