You may be considering moving your crypto out of Coinbase and into Robinhood, one of its key competitors.
Unfortunately, Robinhood does not allow you to send or receive crypto to or from your wallet. That means the only way to transfer is to liquidate into cash and move it via a bank transfer. 
Before you begin the process, keep in mind this action could result in capital gains tax implications as it may result in profit.
Nonetheless, we will walk you through step by step how to move your money from Coinbase over to Robinhood. 
Why Make The Switch?
Overall, Coinbase has an excellent reputation and is highly respected in the crypto community.
However, they are in business to make money, and part of this is done by charging fees on cryptocurrency transactions.
Many crypto exchanges charge up to 4% just to buy and sell coins. Robinhood, on the other hand, charges 0%.
Keep in mind, the downside to Robinhood is that you can't send or receive crypto from the app. With Coinbase, you are able to do this right from your wallet. In addition, there are a much larger variety of cryptocurrencies available for trading over on Coinbase. 
Best Crypto Promotions
1. Open A Robinhood Account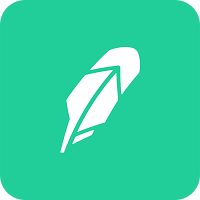 First, you will need to open a Robinhood account.
Use the button above to get a completely free stock when you sign up!
To apply for a Robinhood account, you'll need to meet the following requirements:
Be 18 years or older
Have a valid Social Security Number (not a Taxpayer Identification Number)
Have a legal U.S. residential address within the 50 states or Puerto Rico (there may be exceptions for active U.S. military personnel stationed abroad)
Be a U.S. citizen, U.S. permanent resident, or have a valid U.S. visa
2. Sell Your Crypto Assets On Coinbase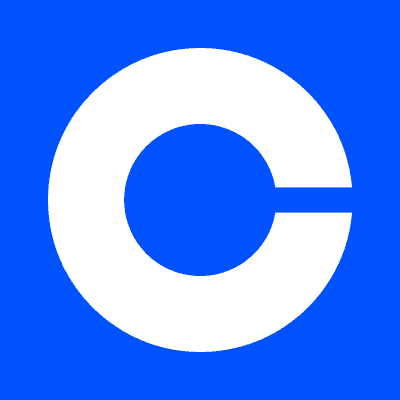 Next, you will need to sell your crypto assets you are looking to move over to Robinhood. Keep in mind, you will have to pay taxes on your gains if you sell for a profit.
Here's how to sell crypto on Coinbase:
Click Buy/Sell on a web browser or tap the blue button on the mobile app
Select Sell
Next, Select the crypto you want to sell and enter the amount
Select Preview sell then Sell now to complete the transaction
Once the action is complete, your cash will be available in your local currency wallet (USD Wallet, for example).
However, it might take a few days for the transaction to settle before you are able to transfer those funds to your bank account.
3. Transfer Funds To Your Bank
Once the cash balance is eligible for transfer, the next step is to transfer those funds to your bank account.
Select your cash balance under Assets
On the Cash out tab, enter the amount you want to cash out and then click Continue
Choose your cash out destination and then click Continue
Click Cash out now to complete your transfer
Keep in mind, you will only be allowed to transfer your available balance out of Coinbase.
Your available balance is your total account value, excluding the funds on hold.
4. Deposit Funds Into Robinhood
Once the funds hit your bank account, which could take a few business days, the next step is to initiate a deposit to your Robinhood account.
Tap the Account tab (person icon) in the bottom right corner
Next, Tap Transfers
Tap Transfer to Robinhood
Choose the account you'd like to transfer from
Enter the deposit
Review the deposit
Submit the deposit
5. Purchase Crypto Assets In Robinhood
The final step is to use your funds to buy crypto in your new Robinhood account.
Search for the crypto you are looking to buy (ex. Bitcoin)
Tap Trade
Tap Buy
Enter the amount you are looking to purchase
Confirm details of your order
Swipe up to submit your order