You may be considering moving your crypto out of Coinbase and into Robinhood, one of its key competitors.
While Coinbase does support far more cryptocurrencies, some investors are not willing to pay commissions for each trade knowing that Robinhood does not charge commissions at all for crypto trading.
If you want to transfer from Coinbase to Robinhood, then you are in luck. In this article, we cover all the steps to execute this transfer.
Why Make The Switch?
Overall, Coinbase has an excellent reputation and is highly respected in the crypto community.
However, they are in business to make money, and part of this is done by charging fees on cryptocurrency transactions.
Many crypto exchanges charge up to 4% just to buy and sell coins. Robinhood, on the other hand, charges 0%.
Robinhood is also actively adding new coins to their platform each month. They currently have 15+ coins.
Best Free Stock Promotions
Transfer From Coinbase To Robinhood
In order to move your crypto from Coinbase to Robinhood, you will need to enable Robinhood's new crypto wallet. Follow these steps to activate the new wallet.
With the new wallet, this transfer is actually really simple. Here are the steps to transfer from Coinbase to Robinhood:
Open a Robinhood Account (if you do not already have one)
Enable Robinhood's crypto wallet
Locate Robinhood wallet address
Transfer from Coinbase to Robinhood
Let's cover each of these steps in more detail.
1. Open A Robinhood Account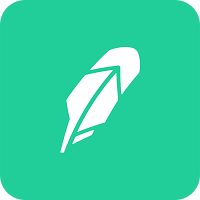 First, you will need to open a Robinhood account. Robinhood is a key competitor of Coinbase with its crypto offering due to its commission free trades as mentioned before. But on top of that, Robinhood has become a personal finance powerhouse.
With margin, retirement accounts, commission free stock trading, options, and cash management, investors can manage their money and investments all in one platform. With their premium account, Robinhood Gold, investors also gain access to level 2 market data and a reduced interest rate with margin.
Of course, Robinhood does not support the same number of cryptos as Coinbase, but the most popular coins are available. Additionally, Robinhood is constantly reviewing cryptos to potentially add to the platform.
Use the button above to get a completely free stock when you sign up!
To apply for a Robinhood account, you'll need to meet the following requirements:
Be 18 years or older
Have a valid Social Security Number (not a Taxpayer Identification Number)
Have a legal U.S. residential address within the 50 states or Puerto Rico (there may be exceptions for active U.S. military personnel stationed abroad)
Be a U.S. citizen, U.S. permanent resident, or have a valid U.S. visa
2. Enable Robinhood Crypto Wallet
Without Robinhood's new crypto wallet, this transfer would actually require selling your assets in Coinbase and then transferring the funds to your bank and then to Robinhood.
This new wallet is a game changer from Robinhood.
Enabling the new wallet requires verifying your identity through a photo of your passport or driver's license, setting up 2 factor authentication with your email, phone number, and authenticator app.
You can complete this process by going to your Robinhood app and following the prompts in settings. You can also follow our guide to set up your new Robinhood crypto wallet.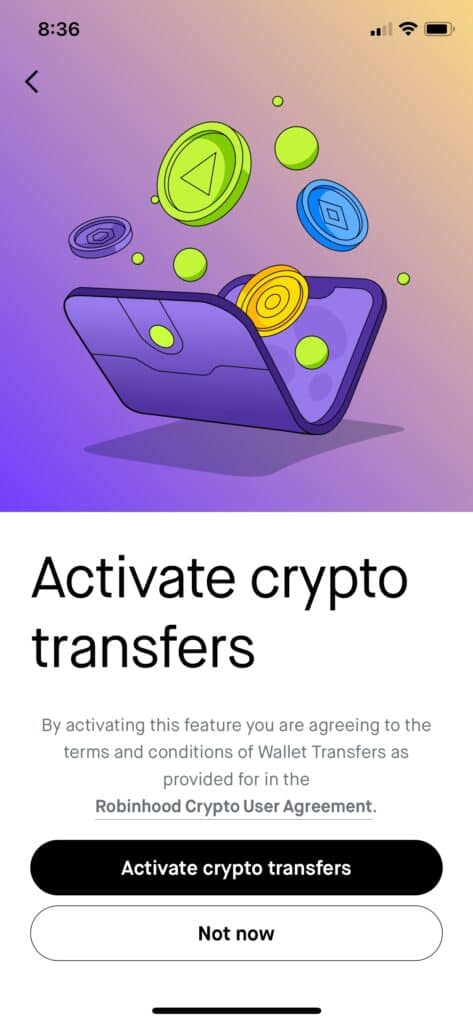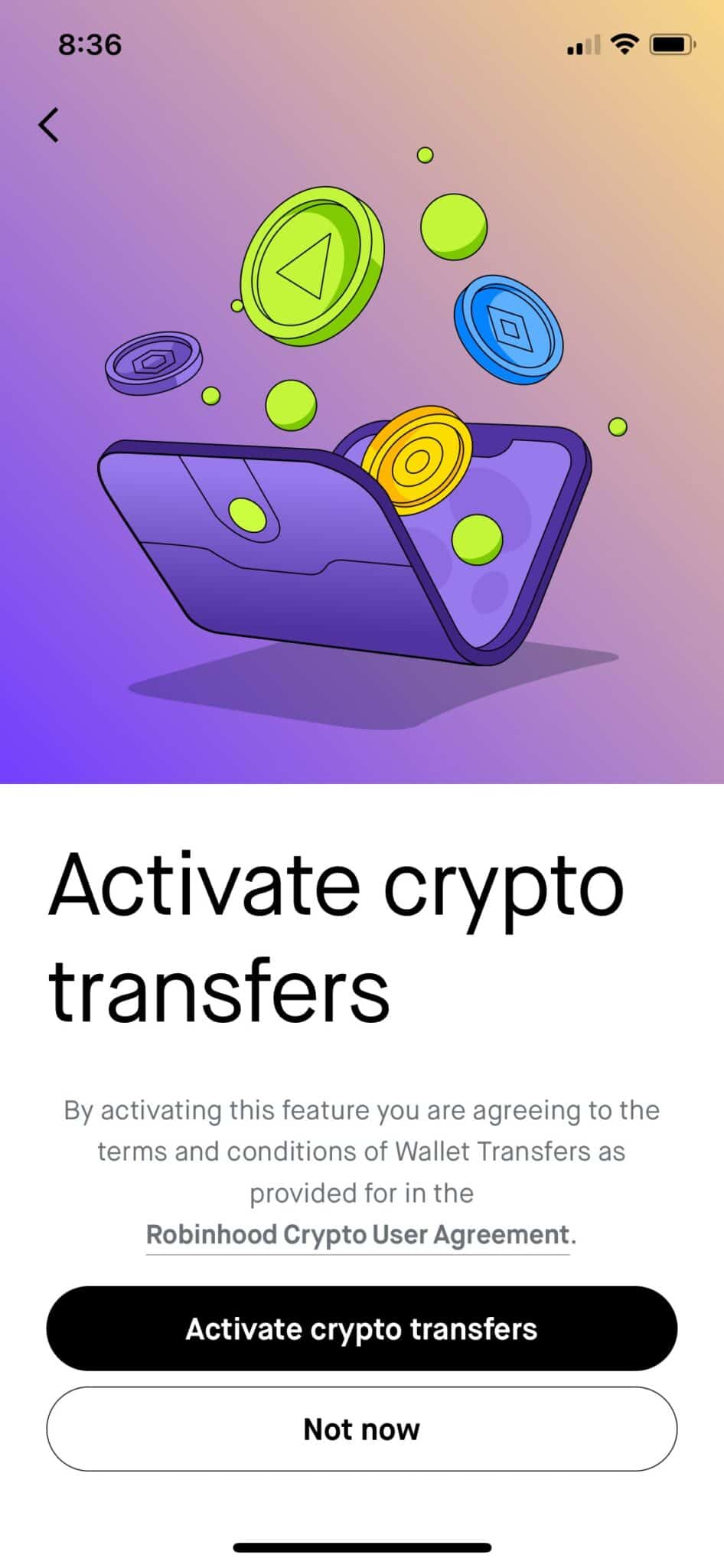 3. Locate Robinhood Wallet Address
In order to transfer crypto, you need two wallets. One to send and one to receive - kind of like an email.
When sending crypto from Coinbase to Robinhood, we need to locate the correct Robinhood wallet address. Each crypto has a unique address. Thus, if you want to send Bitcoin, you must use a Bitcoin address.
Use these steps to locate the proper Robinhood address:
Locate the desired crypto by tapping on the search icon in the bottom menu and typing in the crypto you want
Scroll down and tap on the "Receive" button
Tap on the "Copy Address"
4. Transfer From Coinbase To Robinhood

With the wallet address from Robinhood copied, you are ready to initiate a transfer. Follow these steps in the Coinbase app to move your crypto:
Open the app on your phone
Click the "Send" button
Set the type of coin and amount you want to withdraw, and press "Continue"
Paste your Robinhood wallet address (on the browser, this field is on the same page as step 2)
Confirm your transaction before pressing send
Transfer From Coinbase To Robinhood: Final Thoughts
More and more investors are considering Robinhood when searching for a crypto trading platform, and it's easy to see why. With no commissions and the ability to trade both stocks and crypto in one place, Robinhood is certainly a great option.
However, the lower number of cryptos available on the platform is certainly a drawback.
With the new crypto wallet from Robinhood, transfers like this one are simple. All you need to do is enable the new wallet and copy and paste the wallet address. Be sure to copy the right wallet address! If you want to transfer Bitcoin, then you must use a Bitcoin wallet address.