Ever considered transferring your crypto from Coinbase to Robinhood, but unsure how to do it? You're in good company.
This article provides an easy guide on how to transfer crypto from Coinbase to Robinhood, detailing every step for a smooth and secure transaction.
Robinhood vs Coinbase
Here's a few of the pros and cons of using Robinhood versus Coinbase.
Many users take advantage of both!
Simplified Fees: Unlike Coinbase, Robinhood doesn't charge commission fees for its services (though you might pay an order flow fee).
Broader Investing: On Robinhood, you can branch out your investments. The platform supports crypto, stocks, options, and ETFs.
Crypto Selection: Robinhood currently supports only 15 cryptocurrencies compared to Coinbase's ~250 digital currencies and tokens.
Location: Robinhood is only available for US customers.
Limited Time: Robinhood 1% Transfer Bonus
If you transfer an existing brokerage account to Robinhood through January 31st 2024, you can get an Unlimited 1% Transfer Bonus.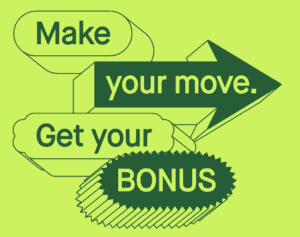 For example, if you transferred a brokerage account worth $50,000 - that would be a bonus of $500.
In addition, Robinhood offers a free stock for new users as well as a 1% IRA match for retirement accounts.
Best Free Stock Promotions
1. Open A Robinhood Account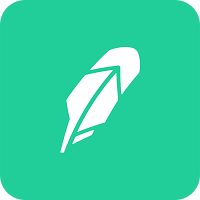 First, you will need to open a Robinhood account. 
Use the button above to get a completely free stock when you sign up!
2. Enable Robinhood Crypto Wallet
Enabling the new wallet requires verifying your identity through a photo of your passport or driver's license and setting up 2 factor authentication with your email, phone number, or authenticator app.
You can complete this process by going to your Robinhood app and following the prompts in settings.
3. Locate Robinhood Wallet Address
When sending crypto from Coinbase to Robinhood, we need to locate the correct Robinhood wallet address. Each crypto has a unique address.
For example, if you want to send Bitcoin, you must use a Bitcoin address.
Use these steps to locate your Robinhood crypto addresses:
Locate the desired crypto by tapping on the search icon in the bottom menu and typing in the crypto you want
Scroll down and tap on the "Receive" button
Tap on the "Copy Address"
4. Transfer From Coinbase To Robinhood

With the wallet address from Robinhood copied, you are ready to send.
Follow these steps in the Coinbase app:
Open the app on your phone
Click the "Send" button
Set the type of coin that matches the copied Robinhood address and amount you want to send, and press "Continue"
Paste your Robinhood wallet address
Confirm your transaction before pressing send
Transfer Timeline
Transfer times can vary based on network congestion, generally taking no more than 5 minutes for ERC-20 coins.
After initiating, you will receive notifications from both platforms confirming the transaction.
Don't forget to grab your free stock worth up to $200 from Robinhood today!