One of the most exciting investments in the market today is crypto. Digital currency has attracted a huge amount of investors and several hours of media attention. If you're like me, you've certainly dabbled in some coins and are looking forward to the next big innovation in the crypto space.
It's quite possible that you've even purchased some coins (or shares of coins) across multiple platforms. Because this is such a new asset, there are many platforms that are interested in getting your attention so that you invest with them.
One of these companies is Robinhood. Robinhood is the pioneer of streamlined, democratized investing and has recently moved into cryptocurrencies. For those of you who have purchased crypto on the Robinhood platform or are considering it, it's important that you know how to transfer crypto in or out of Robinhood.
This article will focus on the above topic. However, if you are interested in learning about the full crypto experience on Robinhood, check out our full Robinhood crypto review.
Best Free Stock Promotions
Crypto on Robinhood


The disruptive innovation from Robinhood has also been felt in the crypto space. Similar to stocks, users can buy and sell cryptocurrencies on the Robinhood platform without the need for an account minimum or commission payments.
Currently, there are 16 different coins on the Robinhood platform. These are shown in the table below:
Bitcoin
Ethereum
Dogecoin
Cardano
Solana
Avalanche
Polygon
Shiba Inu
Uniswap
Ethereum Classic
Litecoin
Chainlink
Stellar Lumens
Bitcoin Cash
Bitcoin SV
Compound
These 16 coins are currently supported by the platform, however, Robinhood is actively adding more cryptocurrencies. For an updated list of coins available, be sure to check the Robinhood app.
Pros and Cons of Trading Crypto on Robinhood
As with the features available for stock traders on Robinhood, there are some limitations. One of the most prevalent is the lack of coins on the platform. The 16 above make up only a fraction of the coins out there and competing platforms such as Coinbase have more than 50 coins available.
Now, let's talk about the pros. Clearly, the ability to trade without commissions is a huge advantage over some competitors. In addition, Robinhood's simple user interface takes away some of the confusion that exists in the industry. Another pro is that you can have all your investments (minus your retirement savings) all in one location. This is a great benefit so that you can see a large chunk of your net worth from one screen.
Robinhood also recently opened access to their new crypto wallet to eligible investors. Due to local regulations, investors in Hawaii, New York, and Nevada are currently unable to access this feature. With this new wallet, transferring coins in and out of Robinhood is extremely easy. Unlike other platforms, such as Coinbase, Crypto.com, or Gemini, Robinhood does require its investors to activate crypto transfers by enabling the wallet.
Check out our guide to setting up the new Robinhood crypto wallet here.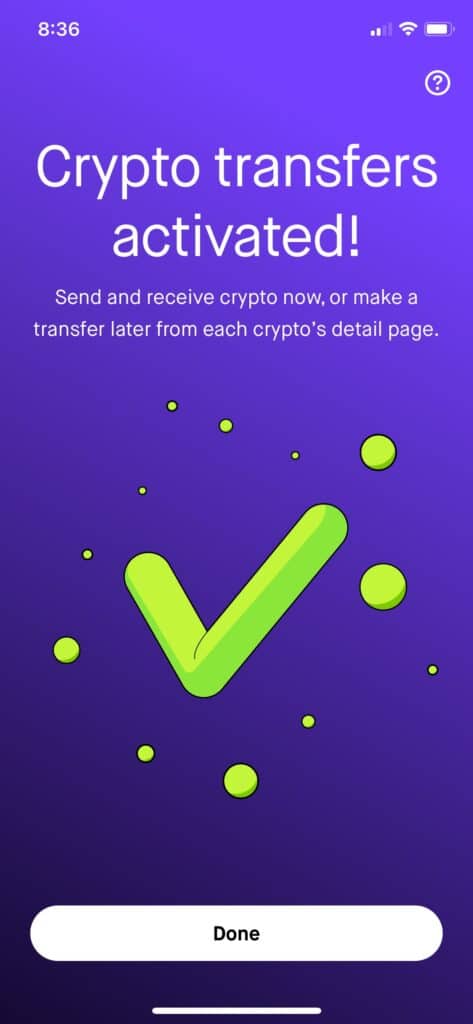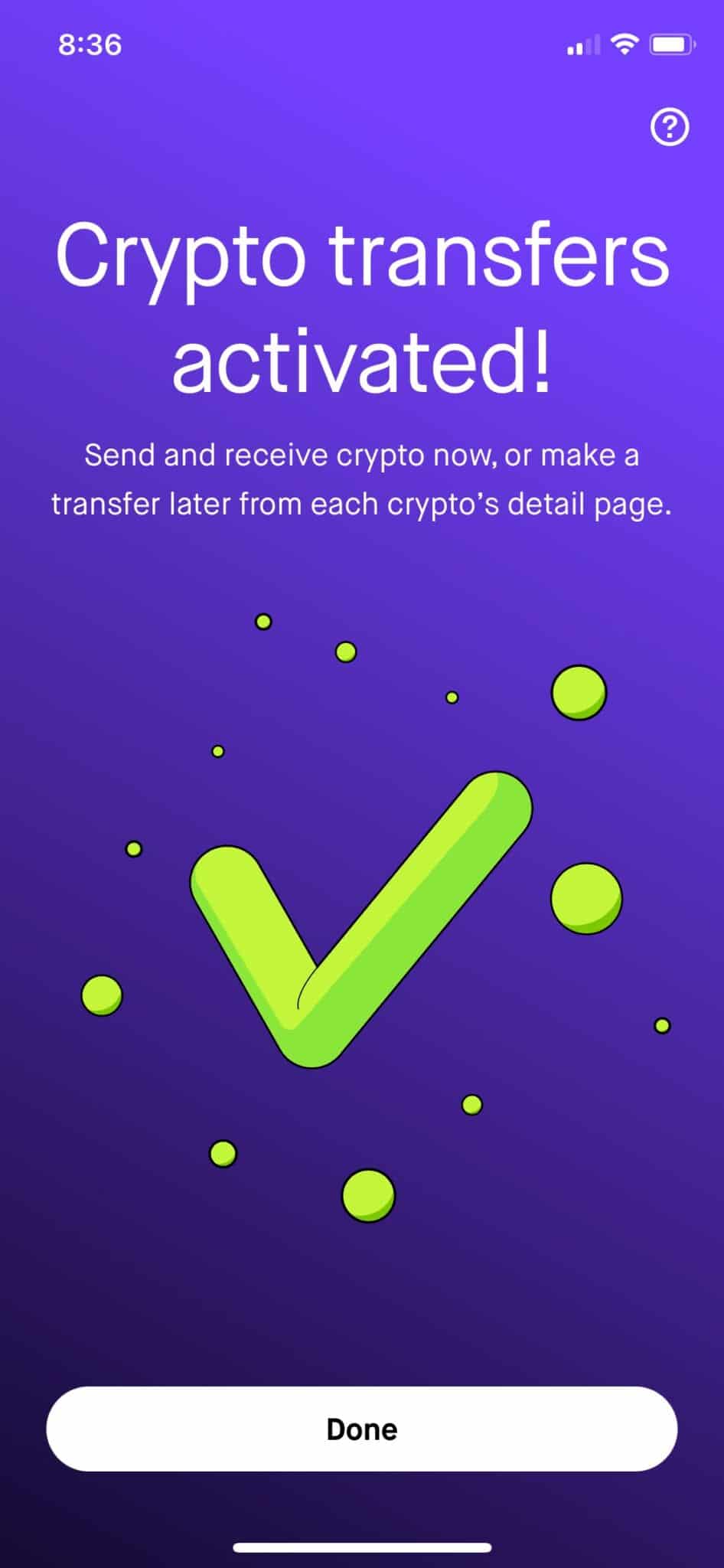 How to Transfer Crypto Out of Robinhood
If you've been trading crypto on Robinhood and have decided that it might be time to try out another platform, you'll want to transfer your coins.
Doing so is actually pretty easy. The general steps to do so are below:
Sign up for new crypto trading platform (unless you already have an account)
Locate crypto wallet address in the new platform and copy it
Paste that wallet address into Robinhood to execute transfer
Each crypto has a unique wallet address. And it is specific to a particular platform. For example, Bitcoin held in Robinhood will have a different wallet address than Bitcoin held in Coinbase.
If you want to transfer Bitcoin from Robinhood to Coinbase, then you would need to have a Coinbase account opened and verified. From there, you would go into Coinbase and locate your Bitcoin wallet. You would need to copy and paste that address into Robinhood's platform.
Here are a few examples to check out:
How To Transfer Crypto Into Robinhood
Transferring coins into Robinhood is also a simple process. In this case, you would copy and paste your wallet address in Robinhood and use that address in whichever platform you are transferring from.
Here are a few examples:
How to Transfer Crypto Out of Robinhood: Final Thoughts
With Robinhood's new crypto wallet, the platform is becoming a great option for cryptocurrency. It's hard to pass up on zero commissions.
In addition, the announcement of 24/7 customer service help users feel confident about the future of crypto on Robinhood.