If you are looking to transfer assets from one brokerage platform to another, the process is relatively simple and straightforward.
M1 Finance is a financial app offering an automated brokerage platform, intuitive checking account and even a credit card that can earn you rewards that you can reinvest.
Fidelity, on the other hand, is one of the most well known and trusted brokerages that has been around for many decades. The trading platform, however, can be a bit overwhelming for beginner investors.
There are other perks to M1 Finance as well, including the low cost portfolio line of credit with M1 Borrow.
Whatever your reason is for making the switch, we will show you how to transfer from Fidelity to M1 Finance step by step.
How To Transfer From Fidelity To M1 Finance
Before initiating the transfer, it is important to consider what assets you are able to transfer over to M1 Finance.
The only assets you can transfer over from Fidelity to M1 Finance are the NYSE/NASDAQ listed stocks and ETFs that you own as well as your cash balance.
Fidelity offers a number of assets that are not supported by M1 Finance. You will need to sell off these assets if you are making a full transfer. If you are doing a partial transfer, you can keep these assets within your Fidelity account.
Here are the assets you can't transfer over to M1:
Options
Mutual Funds
Bonds and CDs
OTC "Penny" Stocks
Cryptocurrency
Keep in mind, if you do end up selling off any assets, this could result in taxes owed. If you do sell off assets, the cash will transfer over.
Fidelity does not charge for a full or partial Automated Customer Account Transfer Service (ACAT) transfer, so it won't cost you anything to transfer.
Best Free Stock Promotions
1. Gather Information From Fidelity

The first step you have to take is to obtain to Fidelity account number.
You will need your Fidelity account number to provide to M1 to initiate the transfer. You should also make note of what type of account you have with Fidelity. The account type you open with M1 Finance has to be identical to the account you are transferring in.
This information can be found by downloading a copy of your most recent brokerage statement. 
2. Open An Account With M1 Finance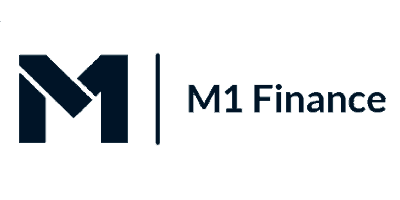 Next, you will need to open an M1 Finance account.
Here are the requirements to open an account:
Be a US citizen or permanent resident
Be over the age of 18
Have a current US residential address and US phone number
$100 minimum to open a regular taxable brokerage account
$500 minimum to open a retirement account
If you meet the qualifications, you can continue on to open a new M1 account.
The process is relatively straightforward and everything is handled within the app. M1 Finance will ask you for information such as your name, address, employer and social.
3. Initiate The Transfer
The transfer over to M1 Finance will be initiated within the M1 Finance app.
Before initiating this transfer, you ought to be aware that M1 Finance does not support transfers with partial or fractional shares.
Steps To Transfer Your Fidelity Account To M1 Finance
From the home tab in the app, scroll to the bottom and tap on "Move Money"
Select the "Transfer from another brokerage" option
Choose whether you would like to perform a full or partial transfer and tap "Continue"

If you select a partial transfer, then you will be taken to M1 Finance's website where you will select the brokerage you are transferring from
You will be prompted to fill out a form that will require the account type, account number, and transfer amount
Selecting a full transfer will keep you in the app. You will continue to fill out the prompts as directed

Search for Fidelity
Enter in your account number you obtained from the Fidelity brokerage statement and tap "Continue"
Indicate which M1 account you would like to move the assets to
M1 will cover a few details about the transfer including the estimated time (5-7 business days), assets that are supported, fees, etc
Tap "Continue" when you have reviewed the information
Tap "Confirm" after reviewing the details to submit the transfer
Transfer From Fidelity To M1: Final Thoughts
M1 is an incredibly popular investing app. In addition to traditional investing, the app also comes equipped with a credit and debit card, automated investing, helpful account building practices, and more.
The app has over 48 thousand ratings in the app store with an average rating of 4.7 stars.
If you want to switch from Fidelity to M1, then you are in luck. As both accounts support ACATS transfers, this process is pretty simple. Follow the steps as outlined above to complete the transfer!
Don't forget to grab your free stock worth up to $200 from Robinhood today!