Robinhood is a popular commission-free online trading app that was one of the early leaders in the field.
You may at some point decide you want to try a different platform for various reasons. One example is that Robinhood does not offer Individual Retirement Accounts (IRAs) at this time. Other reasons may include looking for a platform that's less or more sophisticated, seeking a larger array of financial products, or simply wanting to try something new.
If you're looking to make a switch from Robinhood to a different platform, you can do this easily when you transfer your funds to E*TRADE.


About E*TRADE
Here is a breakdown of what E*TRADE offers:
Brokerage Account: Investing And Trading Account
Buy and sell stocks, ETFs, mutual funds, options, bonds, and more.
Core Portfolios: Automated investment management
Get a diversified portfolio that's monitored and managed for a low annual advisory fee of 0.30% and $500 minimum.
Premium Savings Account: Investing And Savings In One Place.
Pay no monthly fees and no minimum opening deposit to get started.
Traditional IRA: Tax-deductible Retirement Contributions
Earnings potentially grow tax-deferred until you withdraw them in retirement.
Roth IRA: Tax-free Growth Potential Retirement Investing
Pay no taxes or penalties on qualified distributions if you meet the income limits to qualify for this account.
Rollover IRA: Take Control Of An Old 401(k)
Consolidate assets from a former employer's retirement plan.
What Does It Mean To Transfer My Account?
Transferring an account is when you decide to move all of your cash or securities from an outside financial institution such as Robinhood to E*TRADE.  According to E*TRADE, consolidating assets could simplify your life and make managing your finances much easier with the value, tools, and learning tools that E*TRADE provides.
Important Note: This option is only available for funding brokerage accounts.
Before You Start The Transfer From Robinhood To E*TRADE
Be sure to take care of any account restrictions or negative balances in your Robinhood account prior to requesting a transfer, or your transfer may be delayed.
Transferring Your Robinhood Account To E*TRADE
The first step is to open an E*TRADE account if you don't already have one. Then, log on with your user ID and password.
There's a simple Transfer An Account Feature for the quickest way. It will guide you step-by-step through the process.
You'll want to have the following information from your monthly statement handy:
Your account number at Robinhood.  You can find this information in your Robinhood mobile app:
Tap the Account icon in the bottom right corner
Tap Investing
Your account number will be at the top of your screen
You may need to reference a DTC number for your transfer. Robinhood's DTC number is 6769.
If you prefer, or if you are changing the account registration, you can complete the E*TRADE paper Account Transfer Form and mail it to via US mail.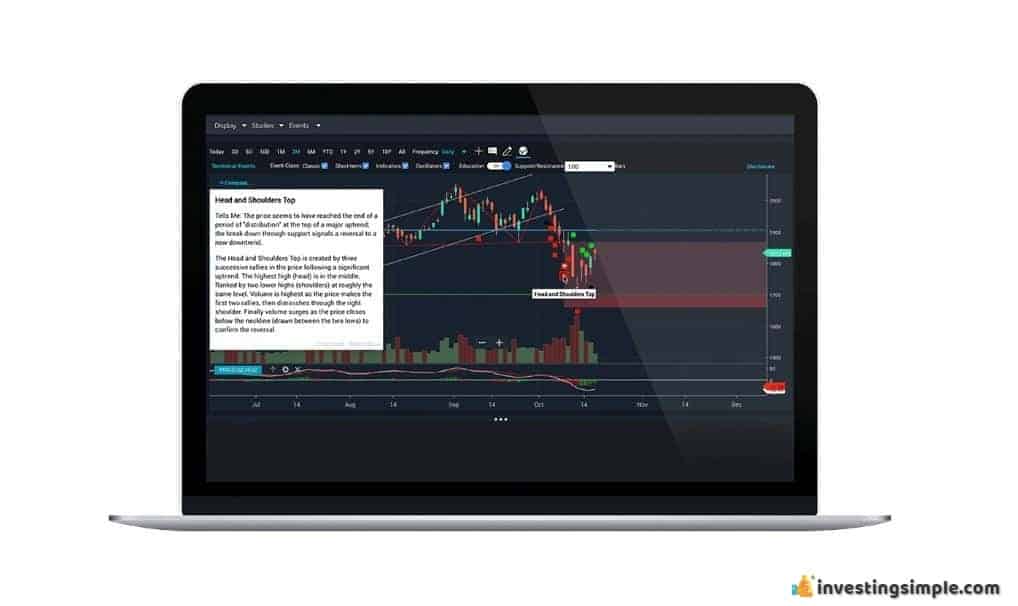 Are There Any Fees To Transfer From Robinhood To E*TRADE?
When you transfer stocks or cash from Robinhood to an outside brokerage such as E*TRADE, Robinhood will charge you a $75 fee (whether you are doing a full or partial transfer of your account). This will be debited from your Robinhood account's available cash balance.
What Happens To My Assets When I Request A Transfer?
Stocks and ETFs
Any full, settled shares in your Robinhood account can be transferred to E*TRADE. If you have any fractional shares during a full account transfer, they will be sold, and the resulting funds will be transferred to the other brokerage as cash.
Robinhood Crypto
Your cryptocurrencies are held separately in your Robinhood Crypto account, and can't be transferred to other brokerages. To make sure your transfer request is not delayed, you will need to liquidate any cryptocurrencies you own before starting a full account transfer request with E*Trade. If you don't do this, it could delay your transfer request.
If you do not liquidate the crypto positions, Robinhood's sister company, Robinhood Crypto, may liquidate these positions on your behalf. In either case, the resulting funds will be transferred to as cash, either with the initial transfer or during the residual transfer to E*TRADE period.
Then, both your Robinhood Financial and your Robinhood Crypto accounts will be closed.
Options
Any options contracts you have should be transferred to E*TRADE. Options that expire within 5 business days do not transfer.
Will I Still Have Access To My Robinhood Account After It's Closed?
If you still want to keep your Robinhood account, you can initiate a partial transfer. Otherwise, you can initiate a full transfer, and they will close your account once the process is complete.
 When Can I Use The Money In My New E*TRADE Account?
After you initiate a full transfer from Robinhood to E*TRADE, your account will be restricted to ensure the transfer is processed properly. You won't be able to make any trades on the assets being requested, including options in the underlying asset, while the transfer is in process.
Once you have completed the transfer to E*TRADE, it can take up to 3 business days before the money shows up in your new account and can be used for trades.


E*TRADE IRA Accounts
Robinhood does not offer IRA accounts at this time, but if you're taking a look at your accounts and decide you want to use some of your Robinhood funds to open one with E*TRADE, you can take advantage of a special incentive.
This offer is valid for one new E*TRADE Securities retirement account opened by 12/31/21 and funded within 60 days of account opening with $5,000 or more. The amount of your bonus is based on the amount of your deposit.
Account Deposit                                          Bonus
$5,000 - $24,999                                              $100
$25,000 - $99,999                                           $200
$100,000 - $199,999                                       $500
$200,000 - $499,999                                      $1,000
$500,000 - $999,999                                     $1,800
$1,000,000 and up                                         $3,500
NOTE: E*TRADE credits and offers may be subject to US withholding taxes and reporting at retail value. Taxes related to these credits and offers are the customer's responsibility. Cash credits for Individual Retirement Accounts are treated as earnings for tax purposes.
Conclusion
If you've made the decision to move your money from Robinhood to E*TRADE, there are several steps, including settling any negative balances in your Robinhood account before you take action. If you decide to transfer your account funds out of Robinhood into E*TRADE, the process is more complex on Robinhood's side. Familiarize yourself first with the steps and have all your account information ready to make the process move along without delays.
Keep in mind, too, that you will not be able to access your E*TRADE account and begin making trades for up to 3 consecutive business days.
You may also want to consider opening an E*TRADE IRA during this special promotion ending in December 2021.