With so many investing platforms available to the retail investor, how is one to choose? More importantly, if one makes the wrong decision, how can he or she change platforms?
In this article, we will be covering the topic of transferring cryptocurrency from Webull to the illustrious Coinbase. This article is most prevalent for those who have purchased cryptocurrencies on the Webull platform but can also provide direction for those looking to transfer other assets from Webull.
What Is Webull?
Webull is among the most well-respected investing apps of this generation. Known for its commission-free trades and insightful resources, Webull mostly appeals to investors who have experience investing but are looking for a sleek and seamless trading experience.
This platform supports a variety of assets including stocks, options, ETFs, and cryptocurrencies (Bitcoin, Ethereum, Bitcoin Cash, and Litecoin). All of these transactions are handled with absolutely zero commissions and no minimum balance. What a refreshing change for the investment community!
However, with crypto trades, there is a 100-basis point spread built into the price for both buying and selling the asset. This means that if you are selling or purchasing $100 worth of Bitcoin, you will be charged $1 for the transaction. This charge is built into the price of the crypto so you will never see a charge come through on your account.
In addition to the wide variety of assets available on the platform, Webull also provides multiple technical indicators and advanced charts. Most of which are completely absent from many investing platforms like Robinhood.
Check out our Full Webull Review to learn more!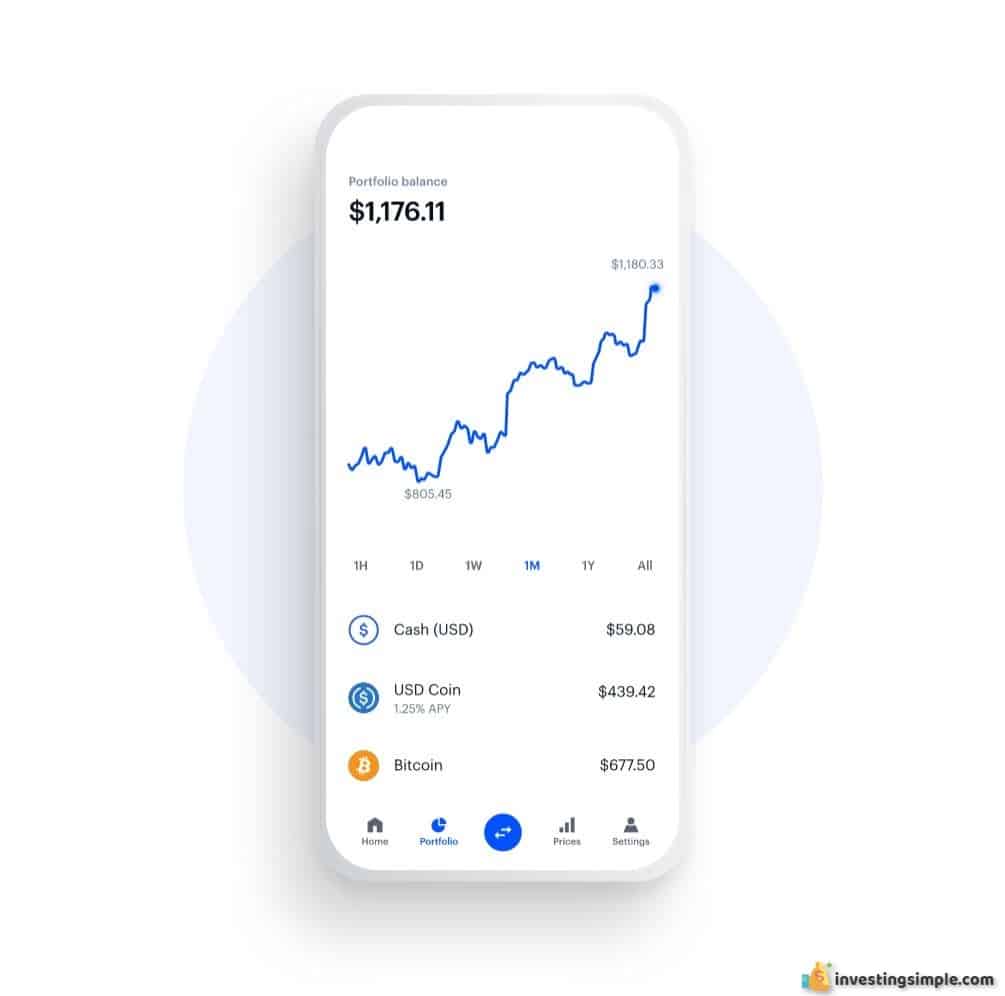 What Is Coinbase?
Coinbase is a cryptocurrency exchange platform that was founded in 2012. Though based in the U.S., the platform is available in over 100 countries and currently has more than 56 million users!
With Coinbase, users can easily buy, sell, transfer, and store crypto. Coinbase allows users to store coins for free on the platform and charges one-half of one percent (0.50%) for cryptocurrency purchases and cryptocurrency sales.
In addition, Coinbase charges a fee in addition to the spread. This fee is the greater of (a) a flat fee or (b) a variable percentage fee determined by region, product feature, and payment type. These rates are as follows:
If the total transaction amount is less than or equal to $10, the fee is $0.99
If the total transaction amount is more than $10 but less than or equal to $25, the fee is $1.49
If the total transaction amount is more than $25 but less than or equal to $50, the fee is $1.99
If the total transaction amount is more than $50 but less than or equal to $200, the fee is $2.99
How to Transfer From Webull To Coinbase
Unfortunately, Webull does not currently support a direct transfer of cryptocurrencies out of the Webull platform. This means that users will need to find a workaround if they are interested in leaving the Webull platform in search of greener grass with Coinbase.
However, this workaround is fairly simple and we will walk you through just how to complete it.
Step #1: Sell Crypto Assets
This is accomplished by accessing your Webull app and locating the crypto asset you are aiming to sell and then following these instructions:
1) Once you locate your crypto asset, select "Trade"
2) Select the "Sell" option
3) Enter the percentage of the asset you would like to sell
4) Click "Sell" and finally, "Confirm"
Step #2: Withdraw Funds from Webull
Once you sell your crypto, you will need to withdraw your funds from Webull. Follow these steps below to withdraw your cash:
1) Tap "Transfer" on the home page
2) Tap the "Withdraw" button
3) Enter an amount equal to or below the amount you have in your account.
It usually takes one trading day to complete an ACH withdrawal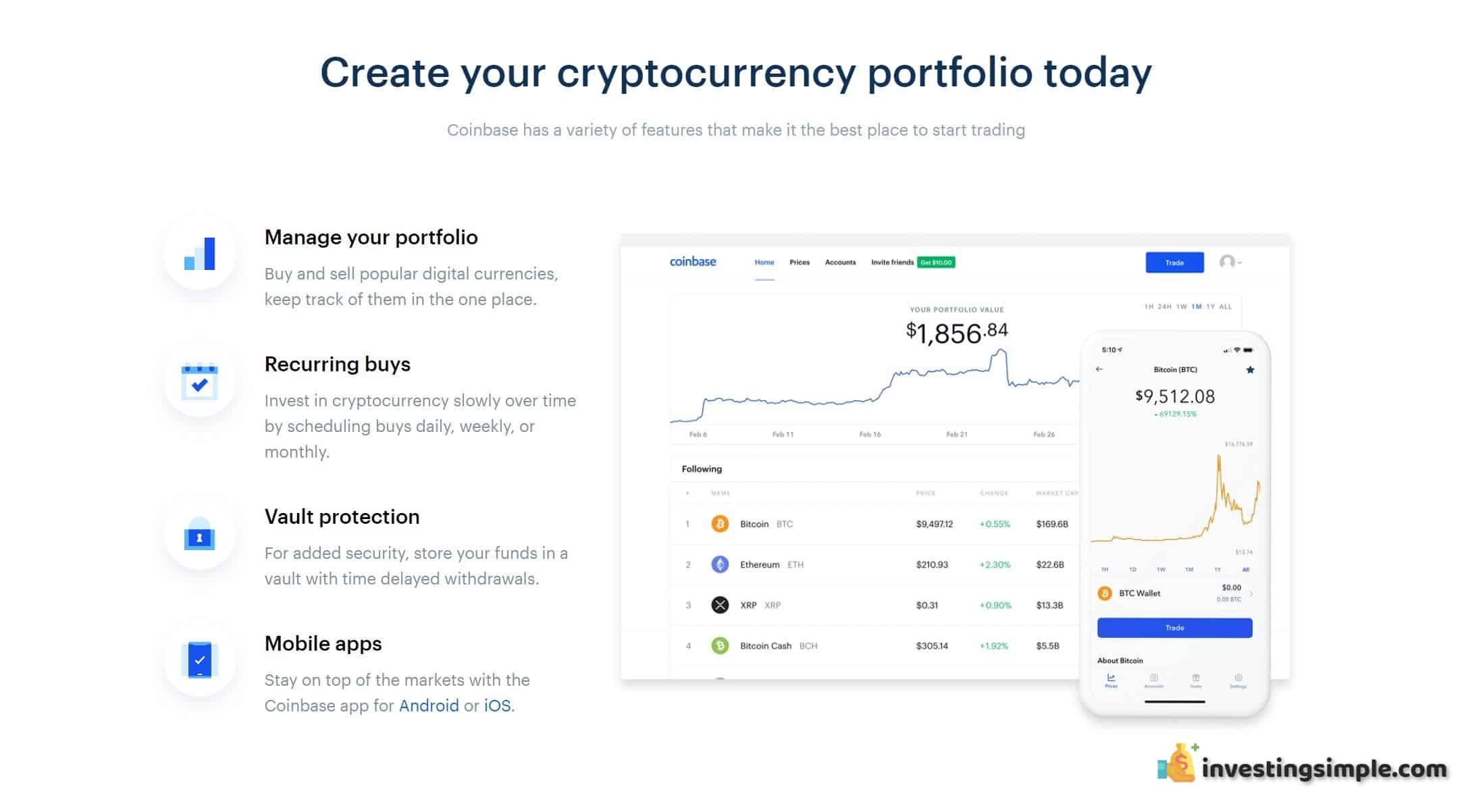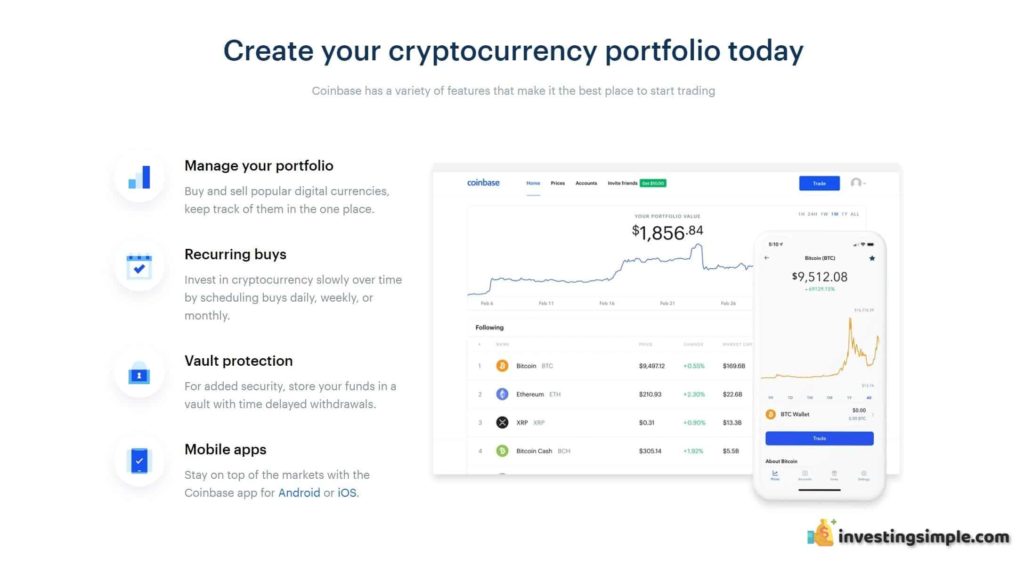 Step #3: Deposit Funds into Coinbase
1) Open the trading view upon logging into your account
2) On the left-hand column under "Wallet Balance", select "Deposit"
3) In the "Currency Type" field, select "USD"
4) Select the "Bank Account" tab
5) From the drop-down menu, select the verified bank account you would like to deposit from
6) Specify the amount for the transfer then select the "Deposit USD" option to confirm
Step #4: Purchase Cryptocurrency
1) Sign into your Coinbase account
2) Select "Buy" in the upper right-hand corner
3) Click the "Buy" field to select the asset you'd like to purchase
4) Enter the amount you'd like to buy
5) Select payment method
6) Click "Preview Buy" to confirm
How to Transfer from Webull to Coinbase: Final Thoughts
Although there is no direct way to transfer from Webull to Coinbase, there is a very effective workaround that will be just as effective in the long run. However, keep in mind that anytime you sell an asset, you could be subject to capital gains tax.
This results if you sold the asset for more than you bought it for. With the way that crypto has been performing recently, if you decide to sell, you'll almost certainly owe Uncle Sam a cut.
At any rate, don't let the fear of capital gains taxes keep you from switching to a platform that makes you feel more comfortable. Just don't forget about the potential unintended consequences before making these decisions.
Best Crypto Promotions