On November 11th 2022, the FTX cryptocurrency exchange announced a bankruptcy filing. This guide was written prior to the filing, which may impact user withdrawals and deposits. Please refer to the official FTX website for more information.
FTX is a popular cryptocurrency platform around the world. However, due to US regulations, the full platform and its features are not totally available to US citizens. There is a version of FTX for US citizens, though its features are limited.
Uphold is another cryptocurrency platform that's grown in popularity due to its simple user interface and access to precious metals in addition to cryptocurrency.
If you want to make the switch from FTX to Uphold, then you've come to the right place!
In this article, we highlight the process to transfer from FTX to Uphold, step by step.
Best Free Stock Promotions
How To Transfer From FTX To Uphold
Sending crypto from FTX to Uphold is a fairly easy process as both platforms use digital wallets to store the assets.
To submit this transfer, follow these three easy steps:
Open an Uphold Account
Find Your Uphold Wallet Address
Initiate Transfer From FTX to Uphold
Let's take a closer look at each of these steps.
1. Open An Uphold Account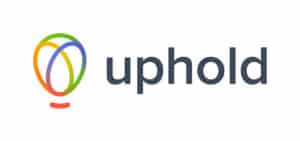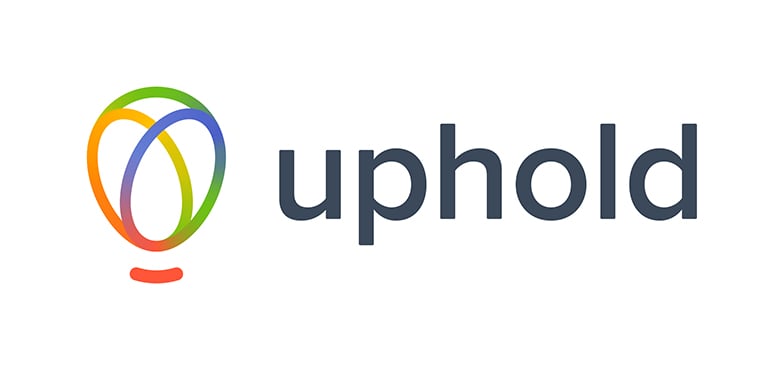 If you already have an Uphold account set up, skip down to step 2!
Opening an account with Uphold is quick and easy.
In order to open an account, you will need to first provide your personal information such as name, email, birthdate, and location. After agreeing to their terms and conditions, you will receive a confirmation email.
You will need to verify your email before moving on by opening the email that was sent and clicking the link provided.
You will also need to set up 2FA to continue. In case you're unfamiliar, "2FA" is a way for apps and websites to have an extra layer of security. It works through making users confirm their identity by requiring them to enter a one-time code made by a separate 2FA app.
Uphold uses the Authy app for 2FA. Thus, you'll have to download the Authy app and sign up to continue. Downloading Authy is pretty quick, you'll just need your phone number to sign up.
Lastly, you will need to verify your identity to finalize your account. Verify by uploading the following information:
Current Address
Photo ID (like your driver's license)
A real-time selfie
After submitting your account, you will be verified, which can take up to 2 business days, though it is typically done much sooner.
2. Find Your Uphold Wallet Address
In order to transfer from FTX to Uphold, you'll need to locate and copy your Uphold wallet's address to make sure your coins go to the right place.
Uphold accounts have multiple wallets inside of them - one for each kind of crypto Uphold supports.
You'll need to copy the same wallet address associated with the crypto you're sending. 
How To Find Your Wallet Address In Uphold:
Go to your portfolio (wavy button at the bottom of the app)
Choose the crypto you want to deposit into Uphold (the one you will be sending from FTX)
Click the ellipsis at the top right (...)
Choose the option that says "Wallet Address"
Go to your private wallet
Copy your private wallet address
3. Transfer Crypto From FTX


Now that you have an Uphold account and have located your wallet address, you are ready to make the transfer.
However, let's review two important things about FTX.
First, in order to send crypto out of FTX, you will need to set up your account with 2FA through Google Authenticate. Both iPhone and Android users can download the Google Authenticate app.
Second, when you transfer crypto from one platform to another, there are typically fees involved. This is true when transferring from FTX to Uphold. You can view applicable fees on the FTX withdrawal fee page. FTX pays a majority of fees for their members, though for withdrawals, you will pay a small fee for every transfer.
Steps To Transfer From FTX To Uphold
Open and log in to the FTX app
Tap on the "Wallet" button in the bottom navigation menu
Tap "Withdraw"
Type in the search bar for the crypto that you would like to transfer to Uphold
Enter in the amount you would like to transfer

You can tap "Max" if you want to transfer all of that particular coin

Paste in the address you copied from Uphold
Paste in the 2FA code

Use the Google Authenticate app to create a 6 digit 2FA code. This requires leaving the FTX app and opening the Google Authenticate app. After generating a 6 digit code, copy it and return to the FTX app. Paste in the code you just copied in the "Withdraw" screen you were on previously
If you need additional information regarding 2FA set up with FTX, you can view their 2FA set up page

Tap "Withdraw" after double checking that the information you have entered is correct
After you have clicked "Withdraw," you can check on the status of the transfer by clicking on the "Withdrawals" tab within the wallet page on FTX.US.
Once the transfer is confirmed, you will receive an email informing you of the finished withdrawal.
Transfer From FTX to Uphold: Final Thoughts
Moving from FTX to Uphold is quick and painless. The whole process consists of opening an Uphold account if you do not already have one, copying and pasting the new wallet address, and tapping "Withdraw."
After submitting the transfer, it will take a few days to settle, and that is it!