Cryptocurrency has become increasingly more popular over the last few years, though it has existed since Bitcoin was created in 2008.
Kraken was actually one of the first cryptocurrency platforms on the scene. It was founded in 2011, even before Coinbase in 2012.
While Kraken does have many features, it is a cryptocurrency platform only. Robinhood, on the other hand, lets members trade cryptocurrency, stocks, ETFs, options, and more. They even offer banking. One of the key benefits to trading crypto on Robinhood is that you will not pay any commission fees like other crypto platforms.
So, if you want to make the switch to Robinhood and take advantage of these additional features, then you've come to the right place. In this article, we cover the steps required to transfer from Kraken to Robinhood.
Let's dive in!
Best Free Stock Promotions
How To Transfer From Kraken To Robinhood
Robinhood recently introduced their crypto wallet. This wallet is available to to US residents in all states except Hawaii, New York, and Nevada due to local regulations. You can transfer your crypto to Robinhood with or without a wallet, though the steps are far simpler with a wallet. Check out our complete Robinhood Crypto wallet guide to set up your new wallet.
In this article, we will cover the process to move your cryptocurrency both with or without their new crypto wallet.
Unfortunately, if you do not have the new wallet, you will need to sell your crypto assets on Kraken first and then repurchase on Robinhood. (Because of this, we definitely recommend signing up for the crypto wallet.) We will highlight this process first. If you have the Robinhood crypto wallet, you can skip ahead!
Transfer Without Robinhood Crypto Wallet
These are the five key steps it'll take to rebuild your portfolio in Robinhood:
Open a Robinhood Account
Sell your crypto assets on Kraken
Transfer your Kraken funds to a bank account
Link your bank account to Robinhood
Purchase crypto assets on your Robinhood account
Below, we're going to guide you through each part.
1. Open A Robinhood Account

First, you will need to open a Robinhood account.
Use the button above to get a completely free stock when you sign up!
To apply for a Robinhood account, you'll need to meet the following requirements:
Be 18 years or older
Have a valid Social Security Number (not a Taxpayer Identification Number)
Have a legal U.S. residential address within the 50 states or Puerto Rico (there may be exceptions for active U.S. military personnel stationed abroad)
Be a U.S. citizen, U.S. permanent resident, or have a valid U.S. visa
Opening an account with Robinhood is quick and simple. One of the main reasons Robinhood is so popular is for their incredibly simple design. Creating an account can be completed in just a few minutes.
2. Sell Your Crypto Assets On Kraken
Selling crypto on Kraken just takes a few steps:
Tap or swipe left on an asset on the home page in the app
Tap "Sell" on the new screen and enter the amount you'd like to sell
Simply review your order details and swipe to confirm your order
When selling cryptocurrency on Kraken, there are two things to be aware of: fees and taxes.
First, the fees. Whenever you sell crypto on Kraken, you will have to pay a small fee. This fee will be subtracted from the funds. Second, the taxes. Whenever you sell cryptocurrency, regardless of platform, you may have to pay capital gains taxes should you sell for a profit.
3. Transfer Your Kraken Funds To A Bank Account
Once you have sold the desired cryptocurrency, you are ready to transfer those funds to a bank account. This is done simply in the Kraken app:
Tap the action icon in the bottom of the navigation bar to open the action menu
Select "Withdraw"
Choose the currency you'd like to withdraw
Complete the steps shown on screen in order to select a bank account or add a new one
These funds may take 1-4 business days to appear in your account.
4. Link Your Bank Account To Robinhood
If you've already linked a bank account, then you can skip this step. Otherwise, here are the steps to link a bank account to your Robinhood account:
Tap the Account icon in the bottom right corner
Tap Transfers
Click Linked Accounts
Tap Add New Account
Choose your bank from the list of major banks, or use the search bar to search for your bank
Enter your online banking username and password
Choose which account you'd like to link
Robinhood uses Plaid, a third party security company to easily link a bank. This process takes a matter of minutes to complete.
5. Purchase Cryptocurrencies On Robinhood
Now that you have a new Robinhood account with a bank linked, you are ready to rebuild your portfolio. Please be advised that Robinhood only has 15 cryptocurrencies as of this writing. So, before you commence this process, you should check that your crypto is supported.
In order to buy a crypto on Robinhood, follow the steps below to fund your new account:
Tap the Account tab (person icon) in the bottom right corner
Next, Tap Transfers
Tap Transfer to Robinhood
Choose the account you'd like to transfer from
Enter the deposit
Review the deposit
Submit the deposit
The final step is to use your funds to buy crypto in your new Robinhood account.
Search for the crypto you are looking to buy (ex. Bitcoin)
Tap Trade
Tap Buy
Enter the amount you are looking to purchase
Confirm details of your order
Swipe up to submit your order
Transfer With A Robinhood Crypto Wallet
If you have the new Robinhood crypto wallet, then the process is much easier. It also does not trigger a tax event as you are transferring the assets rather than selling and repurchasing.
With the crypto wallet, the process takes just 3 steps:
Set Up Robinhood Wallet
Locate the desired wallet address from Robinhood
Transfer from Kraken to Robinhood
Let's take a look at each of these steps in detail.
1. Set Up Robinhood Wallet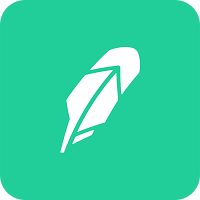 Setting up the new wallet is actually really simple. The whole process takes a matter of minutes and can be completed from your phone.
You will need to submit a photo of your ID, set up two-factor authentication, and download an authenticator app.
Check out our complete guide to setting up a Robinhood crypto wallet for more details.
2. Locate the Desired Wallet Address From Robinhood
When transferring crypto assets out of Kraken, you will need a location to send them to.
In this case, that location is going to be a crypto wallet from Robinhood. Each crypto has a specific wallet, and each wallet has a specific address.
This address can be found in Robinhood quickly and easily:
Locate the desired crypto by tapping on the search icon in the bottom menu and typing in the crypto you want
Scroll down and tap on the "Receive" button
Tap on the "Copy Address"
3. Transfer From Kraken To Robinhood


Here's how to send crypto from Kraken to Robinhood:
Once logged into Kraken, click on "Funding" in the main menu
Find the crypto you would like to transfer and click on "Withdraw" or the up arrow
Click on "+Add address"
A new popup/screen will appear when you will type in a description of the new address (example "Robinhood Wallet") and paste in the address you copied from Robinhood
Click "Save Address"
You will then receive a note informing you to confirm the new address
You will receive an email with instructions on how to approve the new wallet you just added
After confirming the new address, you will enter in the amount of the particular coin you want to transfer
Confirm the information is correct and click "Withdraw"
This transfer may take a few days to complete. The main benefit of transferring assets in this way is you do not trigger a tax event. Additionally, you do not have to pay any transaction fees.
However, if you are trying to transfer a cryptocurrency that Robinhood does not support, you will not be able to complete the transfer.
Transfer From Kraken to Robinhood: Final Thoughts
The process to move assets from Kraken to Robinhood will vary whether or not you have the Robinhood crypto wallet. You can complete the transfer either way, but the process is certainly easier and faster with the Robinhood crypto wallet.
It is important to highlight that Robinhood currently only supports 15 coins. Before you sell your assets on Kraken, be sure to check the list above to see if your crypto is supported.
If you want to take advantage of all of Robinhood's features such as cash management, options, margin, and after hour trading, then perhaps moving from Kraken to Robinhood is for you. Many investors love the ability to trade both stocks and crypto in one app.
If you want to learn more about Robinhood, be sure to check out our full Robinhood review!