Sometimes, the grass really is greener on the other side. Maybe you're getting a little confused with how your M1 Finance account works, or the 1-hour trading window is starting to get to you.
M1 Finance has a plethora of awesome features, but that doesn't always mean it's the perfect fit for you.
Many M1 Finance users have found themselves quite happy with moving their mobile investing experience to Public - a newer, inclusive investing platform that works like a social media app.
With Public, there aren't any account minimums, the trading hours are wide open, and you have the hard-to-quantify value of being able to learn from seasoned investors, by following their social posts.
Whenever transferring between finance apps, things can get pretty overwhelming pretty quick - but don't worry. Today, we're going to show you exactly how to transfer from M1 Finance to Public, step-by-step.
Best Free Stock Promotions
How To Transfer From M1 Finance To Public
Fortunately for us, transferring into Public is pretty simple.
You'll need to grab some account info from your M1 Finance account, sign up for Public, and navigate their menus to transfer stocks into the new account.
What we'll be doing is called an Automated Customer Account Transfer Service, or ACATs for short. If you ever find yourself doing a transfer like this again, you can find out your current broker's fees involved by searching for their ACATs fees.
Luckily with Public, they will cover any transfer fees for you if your portfolio is worth over $150 - nice job Public, very cool.
Transferring From M1Finance To Public:
Locate your M1 Finance Account Info
Sign Up For Public
Transfer Your Stocks To Public
Let's get started!
1. Locate Your M1 Finance Account Info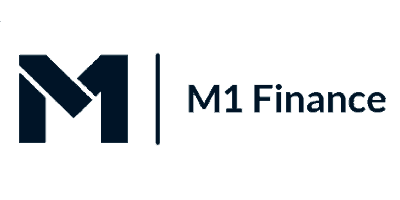 Before you transfer your stocks into Public, you'll need to grab a few details from your M1 Finance account, and keep them noted to copy into Public.
Public will need to know the following:
Type of Brokerage Account (Personal/Individual/Taxable, Roth IRA, traditional IRA, etc)
Your M1 Finance Account Number
At the time of writing, Public may not be accepting direct transfers from 401K and Retirement accounts.
Here's how to get both inside M1 Finance:
Click on your name or profile icon
Click "Accounts" (under Settings in mobile app)
You will find the account type for each account you have, with the number listed on the right
If you have multiple accounts with M1 Finance, you'll have to perform a transfer for each. Make sure you copy down the information for each account you want to transfer over.
2. Sign Up For Public

After getting the information from M1, we can open your new Public account.
To transfer stocks from M1 into Public, you need to open a Public account of the same type as your M1 account - Personal/Individual/Taxable, Roth IRA, traditional IRA, etc.
If you open up the wrong type of account, you will be unable to transfer your stocks.
Already have a Public account that matches your M1? Awesome, start step 3!
Use this link when signing up for a free stock slice, on us!
Click "Get Started"
Provide your phone number and name
Choose your username
Provide your email address
Create a strong password
Choose to follow some new accounts
Claim your free stock slice! (only works with referral link)
Confirm your citizenship
Submit photo ID for fast-track verification
Provide birthdate and personal information
Accept Terms & Conditions if you agree
Fill out investment goals questionnaire
Make your first deposit by Linking your Bank
It may take a couple of days for your application to get approved, up to even 10 business days in certain cases.
3. Transfer Your Stocks Into Public
Now that we have your M1 Finance account info, and your Public account is all set up, we can initiate the transfer inside Public.
Inside your Public app, do the following:
From the main screen, click the person icon in the bottom right corner
Click the gear icon on the top right corner
Scroll to the bottom of the page, and click "Transfer my stocks to Public"
Enter your M1 Finance Account Number, and click Next
Enter your Public account info to confirm
Select either "Full" or "Partial" transfer
If only partially transferring, select assets to transfer
You can choose to transfer either all of your assets, or just do a partial transfer. If you transfer everything over, your M1 account will close.
Transferring out of M1 Finance will incur a $100 ACATs fee, but as long as your account's value is worth over $150, Public will pay the fee for you.
If your account isn't worth $150+ yet, consider purchasing more stock inside M1, or adding more into your account's cash value holdings before transferring.
Doing an ACATs transfer with Public won't incur any taxes for you, and will take a few business days to fully process.
Transfer From M1 Finance To Public: Final Thoughts
Fractional shares are all the craze these days, but it hasn't always been this easy to invest.
Even though all these brokerage apps allow you to purchase fractional shares, in most cases, you can't transfer fractional shares into new brokerages.
When transferring out of M1, they will automatically sell off your fractional shares, rounding down to the nearest whole share.
You won't lose any value, as you'll get the equity in cash value, which will be transferred with the rest of your portfolio.
However, you may want to re-buy your favored fractional shares after your transfer.