There comes a time when you may want to break up with your current brokerage and move on to another. Fortunately, the process is relatively straightforward in most cases.
Two popular investing apps available today are Robinhood and M1 Finance. However, let's say you decide to switch from M1 to Robinhood. What does the process look like?
The most common reason for switching from M1 Finance to Robinhood is being able to have a full and open trading window. M1 Finance has 1-2 trading windows per day depending on if you have an M1 Plus subscription. Robinhood, on the other hand, offers an open trading window and even extended trading hours.
If you are still on the fence between these two brokerages, check out our helpful article on M1 Finance vs Robinhood.
Ok, let's jump in and review how to transfer from M1 Finance to Robinhood.
Don't forget to grab your free stock worth up to $200 from Robinhood today!
How To Transfer Your Assets From M1 Finance To Robinhood
We have a full video tutorial on the process of transferring from M1 Finance to Robinhood. 
Check it out below, or keep reading for written instructions!
Robinhood allows users to transfer in eligible assets through the Automated Customer Account Transfer Service knowns as ACATS. Currently, only full account transfers are supported when moving assets over to Robinhood.
That means you have to transfer all of the assets held within your M1 Finance account over to Robinhood.
This will result in your M1 Finance account being closed after the transfer is completed.
Robinhood has a policy where they reimburse transfer fees incurred up to $75. M1 Finance charges $100 for an account transfer. So, it will end up costing you $25 to transfer over to Robinhood from M1 Finance. In order to receive the $75 reimbursement, you will have to reach out to Robinhood's customer support team by email or phone support in their customer support center in the app. 
At this time, the only account types supported by Robinhood are cash, margin, and retirement. So, you will need to make sure the account type you open with Robinhood is identical to the M1 Finance account.
Transfer Steps
To transfer from M1 to Robinhood, you can follow these 3 simple steps below:
Gather information from M1 Finance
Set up Robinhood Account (if you do not already have one)
Execute Transfer
Let's take a closer look at each step.
Best Free Stock Promotions
1. Gather Information From M1 Finance
In order to transfer your account over to Robinhood, there are a few pieces of information that you will need. Most, if not all, of the information needed is found on your M1 statement.
Robinhood asks you to email or upload a copy of your statement in some instances, so it is a good idea to have this on hand. You can download this via the M1 Finance website.
In order to initiate the transfer, you will need your M1 Finance account number. You can find this on your latest statement or in the M1 Finance app with the steps below:
Login to the M1 Finance app
Tap the person icon in the top right corner
Under the "Settings" section, tap on "Accounts"
You will see your account number (you may have multiple account numbers if you have multiple account types). Your account number is actually a combination of letters and numbers.
2. Set Up Robinhood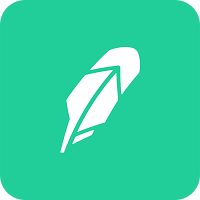 The next step you need to take is setting up your new brokerage account with Robinhood. If you already have a Robinhood account, then you can skip this step.
Use the button above to get a completely free stock when you sign up!
Once you download the app on your phone or begin creating an account on their website, you will be prompted to provide basic information.
An email and password, as well as your investing goals, are a few of the ones you'll run into right away. Of course, as you get further you'll need to provide other details such as social security number and bank account information.

3. Execute Transfer
Once you have opened a brokerage account with Robinhood, the next step is to initiate the transfer within Robinhood. This is only possible via the Robinhood app, so you will want to download this onto your phone.
One of the options for funding your new Robinhood account will be to transfer in an existing brokerage account. That is the option you will want to select if you are creating a new Robinhood account.
At that point, you will need to provide Robinhood with the information you gathered from M1 Finance earlier on. You may need to email them a copy or upload a copy of the most recent statement. 
If you already have an account, then you can follow the below steps to start a transfer from M1 to Robinhood:
Tap the person icon along the bottom navigation menu in the Robinhood app
Tap the three lines icon in the top left corner
Select "Transfers"
Choose "Transfer accounts into Robinhood"
Select M1 Finance by typing it in the search bar
Enter in your M1 account number
Confirm your account name
Answer whether or not your M1 Finance account has mutual funds or bonds
Choose full or partial transfer
Review the transfer and submit
Conclusion
Those are the steps involved with transferring your investments from M1 Finance over to Robinhood! 
Keep in mind, you will need to pay off any money you have borrowed via M1 Borrow prior to the account transfer.
The transfer process usually takes around a week. Once you begin the transfer out of M1, your account will be restricted from placing trades. Keep in mind, it will end up costing you $25 to complete the transfer. Robinhood reimburses you up to $75 for the transfer, however M1 Finance charges $100 to transfer your account.
If you are looking to learn more about Robinhood, check out our full review here!