M1 Finance is a popular investment app for its unique offering of investment pies. Members love the platform for its automatic rebalancing and dividend reinvestment.
Though for some, they may be looking for a more intuitive app, such as Sofi, which offers more control over individual investments. The company also grants access to cryptocurrency and many loan options.
So, if you want to transfer from M1 Finance to Sofi, then you're in the right place. Currently, Sofi is actually offering a bonus up to $5,000 when you transfer an account to their platform!
Let's dive in and see if you are eligible for their bonus.
Best Free Stock Promotions
Transfer From M1 Finance To Sofi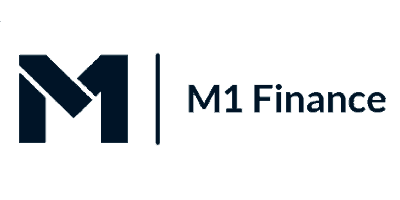 Transferring your assets from M1 Finance to Sofi is actually pretty simple since both brokerages support ACATS (Automated Customer Account Transfer Service).
With ACATS, the process is as simple as requesting a transfer, though the process can take up to 10 business days to complete.
In order to initiate the transfer, there are 2 simple steps to complete:
Create a new Sofi Account
Request ACATS Transfer
Let's cover these steps in more detail to get you started.
1. Create a new Sofi Account

Opening a Sofi account is easy and takes just a few minutes. (If you already have a Sofi account, skip to the next step.) Follow the steps below to create your new account:
Go to Sofi's Invest website or download the Sofi app
Click or tap "Invest Now"
Enter in your name, email, and password. This creates a Sofi account. In order to invest, you will need to setup a Sofi Invest account.
Tap "Invest" along the bottom menu in the app
Tap "Start Investing"
Select the type of investment account you would like to create (in this case, you should select the option that allows you to choose your own investments)
Next, input your information such as address, SSN, job, investing experience, etc.
After finishing the steps, your new account will need to be verified. This can take 1-2 business days, though if you ID verification and name match, it could be finished much sooner.
2. Request ACATS Transfer
Requesting the transfer is quick! However, you do need to ensure that your new Sofi account has the same name as your M1 Finance account. Otherwise, your transfer could be delayed.
Follow these steps to initiate the transfer:
Log in to your account and click on the 'Invest' tab.
If you're using the app, then click on the "Transfer Account" button; if you're using the SoFi.com dashboard, then click on the "Begin transfer" button.
Search for the name of the firm where your assets are currently held. After selecting your brokerage, a new window will appear from Plaid, which is a third party security company. (Using Plaid is safe and secure.) Plaid will prompt you to login with your username and password for M1 Finance.
After logging in, you will simply follow the prompts to execute the transfer. You will need to indicate whether you want to initiate a full or partial transfer.
The ACAT transfer request may take 1-2 weeks to finalize.
Please note that you must ensure the name of your new Sofi account matches your M1 Finance account. You will also need to ensure that the account type is the same. If either of these are not the same, your transfer could be delayed or canceled.
It's also important to note that you cannot transfer mutual funds, cryptocurrency, or OTC or pink sheets stocks into Sofi. If you have any of these assets, you will need to liquidate them prior to requesting an ACATS transfer.
If you are unsure if Sofi can support a particular investment, check their app for that investment. If it appears in the search, then it is supported.
ACATS Transfer Fee Reimbursement
While Sofi does not charge any fees for an incoming ACATS transfer, you will have to pay a $75 fee from M1 Finance.
This $75 is standard for most brokers when performing an outgoing ACATS transfer. However, with Sofi, you can have that fee reimbursed! In order to qualify, the transfer must be at least $5,000.
If the transfer is at least $5,000, then you can request reimbursement by emailing [email protected] once the transfer has completed.
Sofi Account Transfer Promotion
In addition to Sofi reimbursing the transfer fee from M1 Finance, you can also qualify for their incentive program.
If you transfer your account from another brokerage to Sofi, you can qualify for up to a $5,000 bonus! Below are the transfer amounts and their corresponding bonus. For example, if you transfer an account worth $10,000, then you would be eligible to receive a $50 bonus.
$5,000 - $19,999.99: $50
$20,000 - $99,999.99: $125
$100,000 - $249,999.99: $250
$250,000 - $499,999.99: $500
$500,00 - $999,999.99: $1,000
$1,000,000 - $1,999,999.99: $2,500
$2,000,000+: $5,000
This promotion may not last forever! Take advantage of it while you can.
Transfer From M1 Finance To Sofi: Final Thoughts
M1 Finance and Sofi are two of the top platforms on the market today. However, they serve different customer groups.
Sofi caters more to the customer that wants an all in one experience. Sofi comes equipped with banking services, a credit card, access to cryptocurrency, personal, mortgage, and auto loans, and student debt services.
If you want to take advantage of all Sofi has to offer, then get started today. Transfers from M1 Finance to Sofi are simple as both companies support ACATS transfer.
For any asset that is not supported in the Sofi platform, be sure to liquidate that asset prior to requesting the transfer.