If you've been investing through an online platform for a while now, and are less than satisfied, perhaps it's time for something new. Why not look into a different platform that may have more of the features you want to try?
In a crowded playing field, both new and established platforms are actively competing for your business, and that's good news for you. One platform may offer enhanced real-time data, while another may have different financial asset accounts. Webull may be a great option for you!
Transferring assets can be confusing at times. In this article, we highlight the steps required to transfer from M1 Finance to Webull.
Limited Time: Robinhood 1% Transfer Bonus
If you transfer an existing brokerage account to Robinhood through January 31st 2024, you can get an Unlimited 1% Transfer Bonus.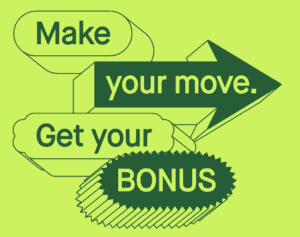 For example, if you transferred a brokerage account worth $50,000 - that would be a bonus of $500.
In addition, Robinhood offers a free stock for new users as well as a 1% IRA match for retirement accounts.
Best Free Stock Promotions
Transfer From M1 Finance To Webull
Transferring assets from M1 to Webull is actually pretty simple as both platforms accept ACATS transfers (Automated customer account transfer service).
The process takes just 3 simple steps:
Open a new Webull account (unless you already have one)
Locate M1 Finance account number
Initiate ACATS transfer
Let's take a closer look at each step in more detail.
1. Open a Webull Account


In order to be eligible for a Webull account, you will need to meet the following requirements:
Be 18 years or older
Have a valid Social Security Number (not a Taxpayer Identification Number)
Have a legal U.S. residential address within the 50 states or Puerto Rico (there may be exceptions for active U.S. military personnel stationed abroad)
Be a U.S. citizen, U.S. permanent resident, or have a valid U.S. visa
To open a new Webull account, follow the steps below:
Go to Webull official website
Click "LOG IN"
Click "Sign up"
2. Locate M1 Account Number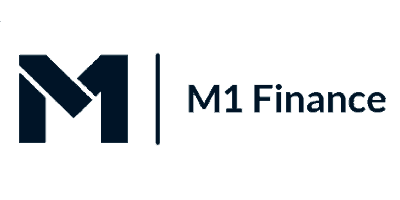 Though the transfer is completed in the Webull platform, you do need to gather 2 pieces of information from your M1 account.
When performing an ACATS transfer, you will need to know your account type as well as the account number.
Here's how to find your account information in the M1 Finance app:
In the app, click on your name or profile icon in the top right
Click "Accounts" (under Settings in mobile app)
You will find the account type for each account you have, with the number listed on the right
If you have multiple accounts with M1 Finance, you'll have to perform a transfer for each. Make sure you copy down the information for each account you want to transfer over.
3. Initiate The Transfer
Now that you have a Webull account and have found your M1 finance account number, you are ready to initiate the transfer in the Webull platform.
However, before you do so, you ought to be aware of a few things.  First, Webull does not charge for ACATS transactions; however, M1 Finance does charge a fee of $100 for both partial and full account transfers.
Second, in order for the transfer to go smoothly, be sure your accounts match:
Make sure your name and type of account is identical to the Webull account's name and type. The transfer may be delayed if your M1 account type differs from your new Webull account type
Both M1 and Webull offer the standard, taxable individual investment account as well as non-taxable IRAs. Be certain you are transferring your assets into the same type of account.
And third, your transfer must be worth at least $500 or the transfer will be rejected.
Steps To Transfer Your Assets
Navigate to the account page by tapping on the Webull icon in the middle of the bottom navigation menu
Tap on "Transfers" which you can find along the top of the screen
Tap on "Transfer Stocks into Webull"
Read the Transfer Tips and Tap on "Transfer Assets into Webull"
Choose the broker to transfer from. You can search for M1 Finance or enter in their DTC number (M1 Finance DTC number is 0158)
Review the information and acknowledge that you confirmed the requirements
Tap "Continue"
Enter in your M1 Finance Account number
Indicate whether you want to complete a full or partial transfer

If partial, you will then indicate which investments you'd like to transfer

Answer the questions listed (These questions are checking to see if you are trying to transfer mutual funds, OTC stocks, or Options contracts. These types of securities are not supported. For those assets, you will need to liquidate them first and then transfer the funds to your bank and finally to Webull.)
Click on the "Submit Stock Transfer Request" button
Transfer From M1 Finance To Webull: Final Thoughts
One of the great advantages of online investing apps is that they are constantly undergoing change to better meet the needs of investors. If you're no longer completely satisfied with your platform, try something different. Follow the steps above if you decide to switch from M1 Finance to Webull.
Don't forget to grab your free stock worth up to $200 from Robinhood today!