There are tons of new cryptocurrency platforms each with various benefits and offerings.
MetaMask, founded in 2016, has become popular as it functions as an extension rather than a full web platform. However, some investors may not find all they are looking for with MetaMask, as it is limited to the Ethereum blockchain.
Crypto.com has one of the largest collections of coins available for trading.
If you want to transfer your assets to a new platform, we highlight each step to transfer from MetaMask to Crypto.com within.
Best Free Stock Promotions
1. Select the Cryptocurrency on Crypto.com Application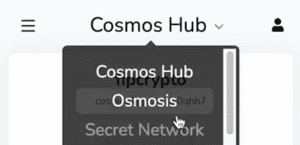 You will need a fully verified Crypto.com account.
The first step is to locate the type of cryptocurrency you are transferring over.
Open the Crypto.com mobile app.
Tap on "Accounts" and then "Crypto Wallet."
2. Copy the Address
Each crypto has a unique wallet address.
Copy the address for the crypto you are looking to send over from MetaMask.
Tap on the cryptocurrency you want to receive.
Select "Transfer" and then "Deposit."
Copy the "Wallet Address."
3. Select the Cryptocurrency on MetaMask Application
Now, head over to the MetaMask app to locate the crypto asset you're sending over to Crypto.com.
Make sure it matches the type of crypto for the wallet you just copied!
Launch your MetaMask mobile app.
Under the Tokens tab, select the desired cryptocurrency.
4. Paste the Crypto.com Address and Amount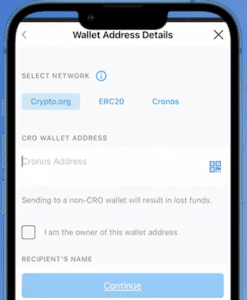 Next, paste in the wallet address you copied over from Crypto.com - ensuring it matches the type of crypto you are sending over.
Tap on "Send."
Paste the Crypto.com address.
Enter the amount and tap "Next."
5. Assess Fees and Confirm
Lastly, before you confirm and send the transaction through, check out the fees.
Review the fee details.
Tap "Confirm" to finalize the transfer.
Verify the transaction status under the Activity tab on your MetaMask app.
Conclusion
Transferring crypto from MetaMask to Crypto.com involves a few simple yet crucial steps.
Ensure accuracy in copying the crypto address and selecting the correct network to prevent any loss of assets.