MetaMask has a lot of promising features for decentralized internet security, including simplified blockchain transactions, dynamic password storage and secure cryptocurrency wallets for Ethereum based tokens.
However, MetaMask is not a crypto exchange in and of itself, and you may want to take advantage of different crypto platform's features, such as Gemini.
Gemini is a great crypto trading platform for many because of its large collection of cryptos fully available to US citizens.
Additionally, Gemini has some of the best security features in the industry.
Whatever the reason may be for wanting to transfer from MetaMask to Gemini, we will show you how to execute this transfer step-by-step!
Limited Time: Robinhood 1% Transfer Bonus
If you transfer an existing brokerage account to Robinhood through January 31st 2024, you can get an Unlimited 1% Transfer Bonus.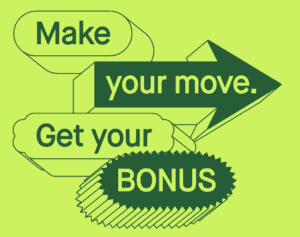 For example, if you transferred a brokerage account worth $50,000 - that would be a bonus of $500.
In addition, Robinhood offers a free stock for new users as well as a 1% IRA match for retirement accounts.
How To Transfer From MetaMask To Gemini
The process for transferring your crypto from MetaMask to Gemini can be completed through three steps:
Prepare your Gemini account for the crypto deposit

Send crypto from MetaMask over to your new Gemini account
These three steps will be described in detail in the paragraphs below!
Best Free Stock Promotions
1. Open A Gemini Account

Gemini enables investors to buy, store and trade cryptocurrencies.
This exchange is one of the few cryptocurrency platforms that has never been hacked. This means that Gemini's security precautions are working. 
Gemini has also built a reputation as an investing platform with a simple user interface. 
As with any crypto trading platform, Gemini does charge platform fees.
Since crypto fees are often complex and vary from crypto to crypto, the list of fees can be found on the official Gemini website.
The process to open a new Gemini account is straightforward and can be completed by following the below steps:
Create your account sign in.

This is completed by providing your name and email address and then by creating an account password. 

Verify your email address

by following on-screen prompts.

Set up 2FA (2 factor authentication)

by providing your home address and phone number. You will also be asked to verify your phone number during this step.  

Add a bank account

or skip this step by clicking the "I'll do this later" button in the top right of the platform. 

Verify your identity

by providing your legal name, address, date of birth, and social security number. This step is for user verification as well as for tax purposes. 

Upload required documents

to finalize the account setup. You can either upload a picture of your passport or a picture of your driver's license. 
After completing the above steps and uploading the required documentation, you will then submit your verification information for review. 
According to the Gemini website, verification sometimes takes 2-3 business days to complete. If the process is taking any longer you can contact customer support for help. 
However, the process usually completes in just minutes.
2. Locate Your Gemini Wallet Address
Now that you have opened and verified your Gemini account, it is time to locate your crypto wallet address.
This is the address in Gemini where you plan on sending the crypto from MetaMask. Keep in mind, MetaMask only offers wallets for Ethereum blockchain-based cryptocurrencies, so those are the only ones you are able to send over to Gemini.
You will have a different address for each type of cryptocurrency that you hold within Gemini. Each one is 100% unique, and mixing them up could result in the loss of cryptocurrencies. You need to make sure you send Ethereum to a Ethereum address only, for example.
Here's how to locate your wallet address on Gemini:
​There is a

"Transfer" button

that you will click in the top right corner of your newly formed Gemini account

From that point, click the section "

Deposit into Gemini"

to proceed

You will use the dropdown menu to

select the specific crypto

that you are planning on

transferring over to Gemini from MetaMask

You will then

copy the unique deposit address

for your account and that specific crypto using the copy function on your smartphone
3. Withdraw Crypto From MetaMask
Last step, time to send your crypto from MetaMask to Gemini:
Sign in to your

MetaMask account

Find the "

Assets

" tab and select the

token

you would like to transfer

On the tokens main page, select "

Send

"

Paste your unique Gemini deposit address

into the "

Add Recipient

" field (make sure the cryptocurrency you are transferring is the same on MetaMask and Gemini or you will lose your funds)

Enter the

amount

that you want to transfer to Gemini in the "

Amount

" field

Review

the transaction and click "

Confirm

" to transfer (be mindful of the transaction fees)

The final step is to patiently wait as

your funds are transferring

, which usually takes under an hour (confirmation time varies depending on network traffic and the crypto blockchain)

You can view the

progress

of the transfer on your MetaMask "

Activity

" tab
It is always a good idea to test the above steps by transferring over a small percentage of your crypto before transferring over all your assets. However, be sure to consider any applicable fees before doing so. 
Sometimes it is just better to be safe than to be sorry!
If you are looking to move multiple different types of cryptocurrencies from MetaMask to Gemini, you will need to repeat this process (step 2 and 3) for each different one.
Since transferring cryptocurrency does carry risk, especially if information is entered incorrectly, the above information can be verified on the official MetaMask and Gemini websites.
Don't forget to grab your free stock worth up to $200 from Robinhood today!