MetaMask is a useful tool that allows users to more easily navigate the decentralized web while taking advantage of everything the Ethereum blockchain has to offer.
The browser extension can also be used as an Ethereum-blockchain based crypto wallet as well as an extra layer of internet privacy.
Uphold, on the other hand, is a simple to use crypto investing platform that supports numerous crypto assets, not just those based on the Ethereum blockchain.
Transferring from MetaMask to Uphold takes three steps:
Copying your Uphold wallet address
Finishing your Withdrawal on MetaMask
Below, we'll guide you through each part.
Limited Time: Robinhood 1% Transfer Bonus
If you transfer an existing brokerage account to Robinhood through January 31st 2024, you can get an Unlimited 1% Transfer Bonus.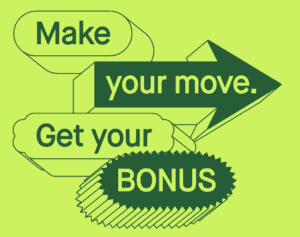 For example, if you transferred a brokerage account worth $50,000 - that would be a bonus of $500.
In addition, Robinhood offers a free stock for new users as well as a 1% IRA match for retirement accounts.
Best Free Stock Promotions
1. Sign Up For Uphold
Have your Uphold account already set up? Move on down to Step 2!
First, you'll enter some account credentials - your email and a new password, and your country of residence and citizenship. Then, read and click agree with Uphold's terms of service, assuming you do.
Next, enter your first and last name, the territory where you live, and your birth date. You'll have to choose your username, and then Uphold will send you a confirmation email. Open the email to continue signing up.
After that, you'll need to sign up for 2-factor authentication, which Uphold uses for extra security for all its user accounts.
"2FA" works by requiring you to confirm inside the authenticator app it's actually you signing into Uphold. Uphold uses the Authy app to do this.
You'll have to download Authy and sign up using your phone number (signing up doesn't take long).
Finally, when everything's done, you'll need to verify your identity.
This last step is pretty quick too. You'll have to confirm your current address, and upload a photo of a valid ID like your driver's license, as well as a selfie to verify.
2. Copy Uphold Wallet Address
Now we need to locate and copy your Uphold wallet address to send your crypto to Uphold.
You'll need to select the specific Uphold wallet that's associated with the Ethereum-based token you're sending over.
How To Find Your Wallet Address:
Go to your portfolio (wavy button at the bottom of the app screen)
Choose the crypto you want to deposit into Uphold
Click the ellipsis at the top right (...)
Choose the option that says "Wallet Address"
Go to your private wallet
Copy your private wallet address (for the crypto you are sending over)
After you have, we can finish your transfer inside MetaMask.
3. Finish The Withdrawal On MetaMask
Lastly, you will finish up the transfer over on MetaMask.
Follow these steps to withdraw from MetaMask:
Open your MetaMask app or browser extension and log in
Click on "Send" button (found in the main menu icon in the top left corner in the app)
Paste your Uphold wallet address into the "Add Recipient" field
Select the crypto you'd like to send, and decide the amount to transfer
Choose your transaction fee and respective processing speed
Review your gas fees and transaction details
Press "Confirm" to complete your withdrawal
Be sure to consider all applicable fees before initiating the final transfer.
Don't forget to grab your free stock worth up to $200 from Robinhood today!