Perhaps you have been using the same online investing platform for a while and are looking for new features in a commission-free trading app.
Each app offers its own bells and whistles, and it's worth checking around to see what suits you and helps move you forward on your quest to reach both short and long-term goals to attain wealth.
If you decide to transfer your financial assets from Public to Robinhood, there are a series of steps to take, which we have outlined for you below.
Still on the fence? Check out our comparison article on Public vs Robinhood!
What Assets Can Be Transferred From Public To Robinhood?
Public supports investing in stocks, ETFs, and cryptocurrencies.
While Robinhood does in fact support all of these assets, you can't necessarily transfer them all in.
Transferrable Assets Into Robinhood:
Stocks (NYSE/NASDAQ Listed)
ETFs
Options contracts (not expiring within 7 days)
Cash balances
Margin balances (if you have a margin-enabled Robinhood account)
If you have assets held in Public that Robinhood does not accept for transfer, you will need to sell these and transfer the cash.
For example, although cryptocurrency is supported on Public, you can't transfer it over to Robinhood. You will need to sell your crypto to transfer the cash balance. Keep in mind, if you earn a profit, you could incur capital gains taxes.
Robinhood will only accept full transfers of eligible assets. Your request will be rejected if your Public account has non-transferable assets, such as crypto. 
Best Free Stock Promotions
1. Gather Information From Public

In order to initiate the transfer, you will need to collect some information about your existing Public brokerage account. The main piece of information you will need is your Public account number.
Here's where to find this:
Open the Public app
Sign in with your username and password
Click the person icon on the bottom right of the screen
Click account details
Write down your account number
It is likely that Robinhood will also ask you for your most recent brokerage statement from Public. This also, conveniently, has your account number on it.
2. Open A Robinhood Account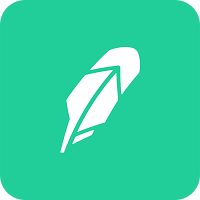 To apply for a Robinhood account, you'll need to meet the following requirements:
Be 18 years or older
Have a valid Social Security Number (not a Taxpayer Identification Number)
Have a legal U.S. residential address within the 50 states or Puerto Rico (there may be exceptions for active U.S. military personnel stationed abroad)
Be a U.S. citizen, U.S. permanent resident, or have a valid U.S. visa.
Use the button above to get a completely free stock when you sign up!
If you meet these requirements, you are now ready to do the following to open a Robinhood account:
Download the Robinhood app and submit a simple application
In the coming days you'll receive an email either confirming your application's been approved, or asking for more information
It could take 5 to 7 days to review the materials and for Robinhood to open your new account
If Robinhood does not ask for more info, your new account could take about 3 days to be approved
Usually, your application is approved and your account is opened the same business day
3. Initiate The Transfer
Robinhood will complete the transfer for you once you initiate the transfer.
Public charges a $75 transfer fee, however, Robinhood will reimburse you up to $75 so it won't end up costing you anything to transfer.
In order to initiate the transfer, you will need to do so by following the instructions outlined in the mobile app.

Conclusion
The field of online investing apps is crowded and competitive, with each platform offering its own benefits and built-in functions. It may be well worth your effort to shop around and see what best fits what you are looking for.
If you decide to transfer from Public to Robinhood, follow the steps outlined above to make the transition as smooth and efficient as possible.