An important factor to consider when signing up for a brokerage account is exactly how to transfer assets out of that brokerage account and into a new one.
New platforms are springing up daily, and you will want to avoid getting stuck with an antiquated system because the fees for transferring are too high or the process is too complicated.
Although companies have made it pretty clear how to transfer funds from one brokerage to another, we want to explain in detail how to navigate the transfer of assets from Robinhood to M1 Finance. These platforms are top choices for investors, but both have vastly different features.
If you are on the fence between the two, check out our article on Robinhood vs M1 Finance.
Step #1: Verify M1 Finance Account Information
Each brokerage firm has a very specific procedure for transferring assets between platforms.
The first thing you need to do is set up an account with M1 Finance. While doing so, be sure that the account type on the new platform matches the account type from the transferring firm exactly.
For example, transferring from Robinhood, which is an individual taxable account (often called a brokerage account), requires that you set up the exact same account on M1 Finance. This means your personal information must match exactly as well.
Step #2: Gather Information From Robinhood
Robinhood conveniently provides the information necessary to complete transfers from Robinhood to another platforms.
One important piece of information you will need is your account number. This is one of the most important data pieces that M1 Finance will use to identify your account amongst the thousands of Robinhood accounts that exist.
You can find this by tapping on the 'Account' icon on the bottom right corner of the app. You can then click 'Investing' and your account number will be located at the top of your screen.
M1 Finance will probably just ask you for a recent statement from Robinhood to complete the transfer.
DTC Number
On the off chance that the receiving firm will require Robinhood's DTC (Depository Trust Company) number, insert the number 6769. This number will remain the same for every transfer. You probably won't need this though.
Step #3: Assess Transferability
After gathering the necessary information from Robinhood, make sure you verify that M1 Finance will accept the transfer.
The platform currently only accepts stocks, ETFs, and cash. This means the crypto currency and options that you have acquired with Robinhood will not transfer. You will need to liquidate in order to transfer the value of the assets.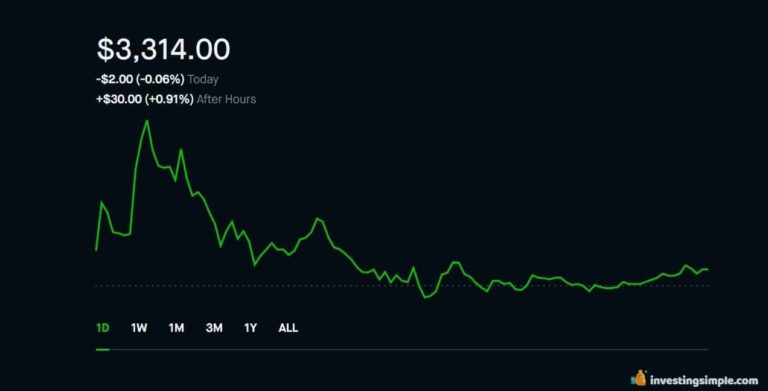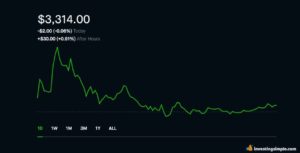 Step #4: Submit Form with Necessary Information & Initiate Transfer
Upon completion of new account set up, you will need to fill out this form and provide M1 Finance with the correct documentation.
This form will ask for basic information such as the name of the transferring firm, your account number and type of transfer.
Step #5: Receive Verification from M1 Finance
Finally, transfers typically take 7-10 business days but you should expect an email from M1 Finance verifying a successful transfer. Before this email confirmation, you will be unable to make changes to your account that could interfere with the transfer.
Robinhood Transfer Facts
Here's more information about transferring assets out of Robinhood.
Transfer Fee
Robinhood, like many brokerages, offers many perks such as no commissions or account balances. Unfortunately, Robinhood is not completely free if you decide to leave the platform. Robinhood charges $75 to do either a full or a partial transfer. This can really be a large percentage of your assets if you are a small-time investor.
For this reason, M1 Finance does not accept any transfers less than $1,000 in value. This might prevent several investors from fully accessing an asset transfer.
The only way around paying this exorbitant fee would be to completely liquidate your account (i.e. sell all of your stocks). From there you can transfer your cash balance to your bank account. Then finally, you can transfer those funds into a new M1 Finance account.
This will all come at no upfront charge to you (be weary or triggering taxable events with the sale of assets).
Full or Partial Transfer
Robinhood supports both full and partial transfers. Once you initiate a full transfer, your account will be restricted (meaning you can't buy or sell) in order to help the transfer run smoothly. If you receive assets once the transfer has been initiated, these assets will be transferred through residual sweep distributions.
Once all assets have been transferred from Robinhood, following a complete transfer, your account will be closed.
Once you initiate a partial transfer, the process is mostly the same except the only stocks affected are those which you intend to transfer. Your account will remain open and active and you can trade unrestricted upon completion of the transfer.
Transferable Assets
Transferring stocks should be straightforward without many questions. Fractional shares, however, are a different story.
Fractional shares will be sold upon the initiated transfer and the funds resulting from the sale will be transferred to your new account through the residual sweep distributions.
Because cryptocurrencies are held in a separate Robinhood account, these are not transferable to any brokerage account. You will need to sell the asset and transfer the cash.
Final Considerations
Transferring funds from one account to another is a big decision. It is important to weigh the costs and benefits of this decision. Do the benefits outweigh the fees being charged, as well as the time spent on the entire process?
If that answer is yes, we hope this guide simplified the process for transferring your stocks from Robinhood to M1 Finance. 
Best Free Stock Promotions