So you have some crypto stored in your Robinhood account, and just learned about all the cool finance products that BlockFi has to offer.
To name two, they offer crypto backed loans as well as the ability to earn interest on your crypto deposits. 
Though you may be able to purchase different cryptocurrencies on Robinhood, when you do so, you are unable to move it. In fact, you don't even get to hold onto it yourself. 
Robinhood stores all crypto in their own wallet systems.
As per their website, Robinhood does not actually allow withdrawals or transfers of cryptocurrencies off of their service at this time (though they "plan do to so in the future" according to the site).
Their current service only allows you to buy and sell cryptocurrencies, not transfer them. 
In order to transfer, you must actually sell your crypto position, and re-buy your assets in a separate location. 
How To Transfer Crypto From Robinhood To BlockFi
Currently, through the way Robinhood has set up their cryptocurrency trading functions, you have to cash out your crypto to move the money. This likely creates an unavoidable taxable event, assuming you have any gains.
When you buy cryptocurrency with US dollars, and then it appreciates in value, when you 'cash out' back into USD, you have earned capital gains.
For any capital gains made from crypto withdrawals over $10 USD, Robinhood will send you the necessary tax documents for that years' gains.
This is something that should be considered before transferring. In addition, crypto prices are certain to fluctuate while you are in cash transferring your assets over to BlockFi.
Best Crypto Promotions
1. Sell Your Crypto Assets In Robinood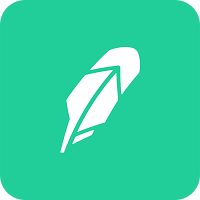 Assuming you are looking to move forward, here's how you sell your crypto on Robinhood:
Open your crypto investment in Robinhood
Sell the shares by clicking the 'trade' button, selling for the full amount
Repeat for each Cryptocurrency you hold in Robinhood
Allow your pending Market Orders to execute
 When your crypto funds show up in your buying power, go to your account tab on the right
Open the Menu in the top right corner, clicking on 'Transfer'
Transfer to your bank (or linked account of choice), transferring your full crypto investment
Allow a few business days for your withdrawal to process
2. Open A BlockFi Account

Once you have sold off your crypto over on Robinhood and transferred the money to the bank, the next step is to open an account with BlockFi. 
Use the button above to earn up to $250 in free Bitcoin!
Provide your basic credentials, including name and e-mail address
Verify your information through the processes they provide
Choose between an 'Individual' or 'Business' account
Enter your physical address, phone number, and verify
Enter your SSN, and verify again
Once your account is active, link any bank accounts and crypto wallets desired
"Optional", but highly recommended: go into your account and 'Security' tab, and set up 2 factor identification for your security
BlockFi is a crypto asset service provider and is backed by major investors such as Valar Ventures, Morgan Creek Capital Management, and Fidelity.
BlockFi features interest earning accounts, loans backed by cryptocurrency, as well as the ability to trade different cryptos, and even a Bitcoin rewards credit card!
While they offer competitive interest rates, they lend money with higher interest rates than offered in their investment products. By doing this, they are able to generate revenue.
3. Deposit Funds To BlockFi
Now that you have your money out of Robinhood and a BlockFi account created, the next step is to move your funds over to BlockFi.
Log in to your BlockFi account
Select 'Deposit' in the top navigation bar
Select 'USD (wire transfer)' as your deposit currency
Follow the 'Wire Deposit Info' details and send your wire to BlockFi
BlockFi also offers Instant Bank Transfers via ACH, so there are multiple ways to get your funds over to BlockFi. Once the funds hit your account, you are able to exchange your USD for any of the cryptocurrencies supported on BlockFi.