So, you have some crypto stored in your Robinhood account, and just learned about all the cool finance products that BlockFi has to offer.
To name two, they offer crypto backed loans as well as the ability to earn interest on your crypto deposits. 
For whatever reason, if you want to transfer from Robinhood to BlockFi, then this is the article for you. Let's dive in!
How To Transfer Crypto From Robinhood To BlockFi
Transferring crypto requires two wallets. One to receive the crypto, and one to send the crypto.
Robinhood recently launched their new crypto wallet. In order to execute this transfer, you will need to enable the new wallet on Robinhood. The steps to do so can be found here.
Now, there are 4 steps to perform a crypto transfer from Robinhood to BlockFi:
Create a new BlockFi account (unless you already have one)
Locate and copy BlockFi wallet address
Transfer crypto from Robinhood to BlockFi
Let's take a look at each of these steps in more detail.
Best Free Stock Promotions
1. Create Your BlockFi Account

Already signed up with BlockFi? Skip down to start step 2!
Use the button above to earn up to $250 in free Bitcoin!
When opening a BlockFi account, you'll need to have the following:
Social security number
Phone number
Valid ID
A real-time selfie
Additionally, you'll have to be at least 18 years or older.
During signup, you'll have to make a new password, check their terms of service, and go through their ID verification process. This includes taking a photo of the front & back of your driver's license.
When BlockFi verifies your info and approves you, you'll receive an approval email with steps to sign in.
Getting approved usually just takes a few minutes, but it could potentially take up to 1-2 business days.
2. Locate And Copy Your BlockFi Wallet Address
We need somewhere to send the crypto in Robinhood. For this, we will grab your BlockFi wallet address. Each crypto actually has a unique address. For example, if you want to transfer Ethereum, then you will need to use your BlockFi Ethereum address.
Once your account is set up, you can find this wallet address with the steps below:
From your app or browser, click on the "Deposit" button
Select the cryptocurrency you would like to deposit
Copy your wallet address to paste into Robinhood later
Currently, BlockFi only supports Bitcoin, Ethereum, Chainlink, Litecoin, USDCoin, BUSD, PAXG, USDP, DAI, Tether, UNI and BAT.
You won't be able to send other cryptocurrencies, such as XRP, to BlockFi. The above list are the only cryptocurrencies you are able to send to BlockFi from Robinhood.
3. Enable Robinhood Crypto Wallet
Robinhood recently launched their new wallet. In order to execute this transfer, you will need to activate it.
To do so, you will navigate to settings in your Robinhood app and verify your identity with a picture of your ID. You will also need to set up 2FA.
Check out our complete guide to setting up the new Robinhood wallet for more details.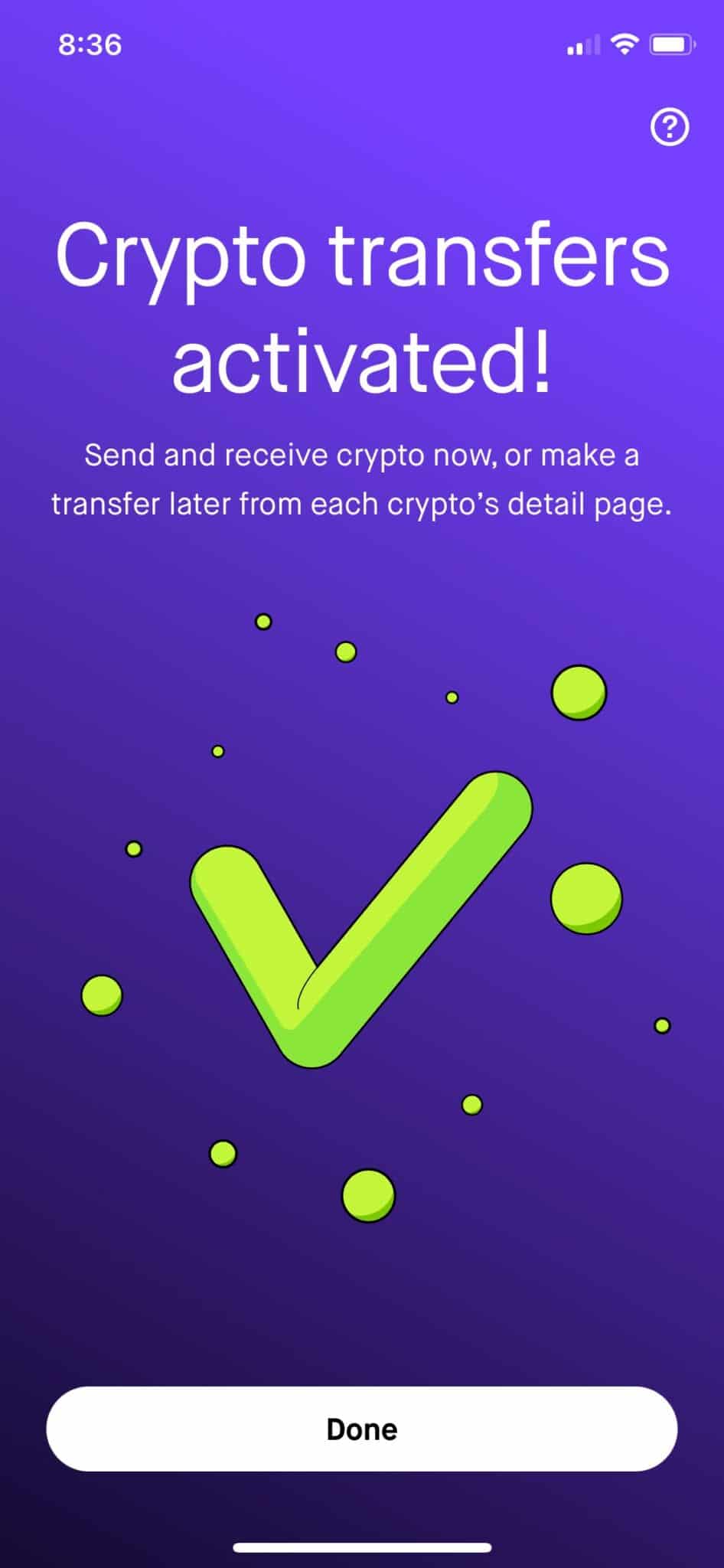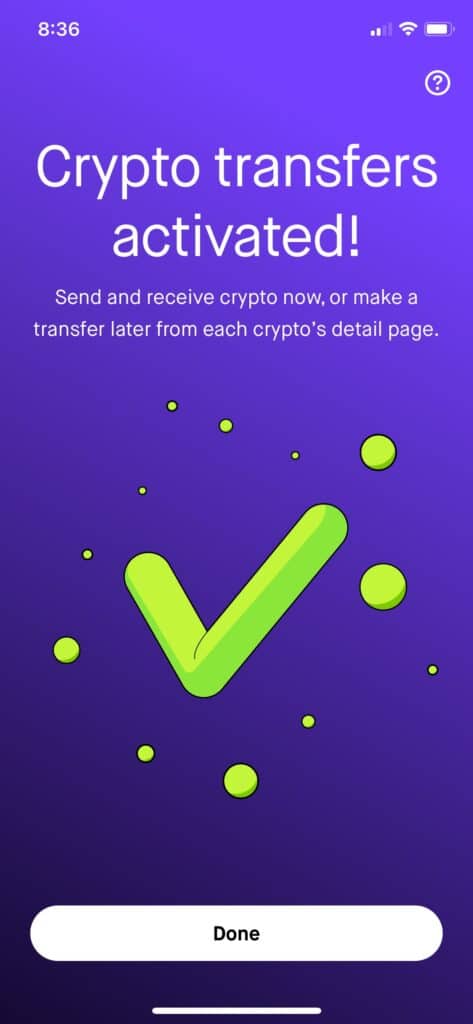 4. Transfer From Robinhood to BlockFi


With a new BlockFi account created and the Robinhood wallet enabled, you are ready to actually initiate the transfer.
Follow the steps below to finish this transfer:
Open the Robinhood app and search for the crypto you are looking to transfer
Scroll down and tap on "Send"
Enter how much you would like to transfer. You can select "Send All" if you want to move all of that specific cryptocurrency
Paste the wallet address you copied from BlockFi in the previous step. Tap "Enter Manually"
Paste in the wallet address
You will also need to paste in the code from your authenticator app
Tap "Review"
Tap "Confirm" after reviewing the transfer
Final Thoughts: Transfer From Robinhood To BlockFi
Transfers from Robinhood to BlockFi are actually a pretty painless process.
With the new Robinhood wallet, the process is as easy as copying and pasting a wallet address.
As long as you copy and paste the correct address, the whole process will be completed in a matter of a few business days. Remember, if you want to transfer Bitcoin, then you must use a Bitcoin wallet. Each cryptocurrency will have a unique address!