Transferring your stock holdings from one brokerage platform to another can seem like a daunting task, but with Charles Schwab, the process is simpler than you might think.
This guide will walk you through the step-by-step process of transferring your stocks from Robinhood to Charles Schwab, ensuring a seamless transition without the burden of excessive fees or complicated paperwork.
Best Free Stock Promotions
Important Tips
Charles Schwab does

not

impose fees on account transfers.
You do

not

need to pay taxes on assets transferred to Schwab. However, if you decide to sell assets that cannot be transferred, you may incur tax liabilities on those sales. Assets like publicly traded stocks, ETFs, mutual funds, and bonds can generally be seamlessly transferred.
Crypto

cannot

be transferred.
Robinhood charges a $75 fee for transferring your assets.
To prevent potential issues during the transfer, ensure that your Robinhood account does not have fractional shares, options contracts, or unsettled transactions. These factors can complicate the transfer process.
1. Open an Account with Charles Schwab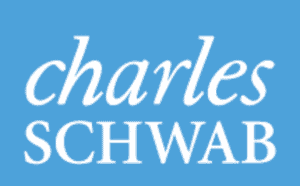 To begin the transfer process, you'll need to open an account with Charles Schwab.
When prompted to choose a funding option, select "investment account transfer."
Your account will be approved within five business days, after which you can proceed to initiate the transfer.
Once your Schwab account is ready, log in to the desktop site.
Navigate to the 'Accounts' tab and select 'Transfer Account' from the dropdown menu.
This will lead you to the Transfers and Payments section, where you can manage the transfer of your assets.
3. Enter Account Information
In the transfer interface, enter the name of the firm holding your Robinhood account and your Robinhood account number.
This information is crucial for accurately identifying and initiating the transfer of your assets.
4. Decide What to Transfer
Choose whether you want to transfer the entire account (full transfer) or only specific assets (partial transfer) from your Robinhood account to Charles Schwab.
This flexibility allows you to tailor the transfer to meet your individual preferences and portfolio needs.
5. Authorize the Transfer
Provide the necessary information to authorize the transfer. This typically involves confirming your identity and approving the transfer request.
Charles Schwab ensures a smooth and secure transfer process with minimal hassle.
Conclusion
Transferring your stocks from Robinhood to Charles Schwab is a straightforward process that can be easily managed through the desktop site.
With no transfer fees on the Charles Schwab side, this move allows you to take advantage of Schwab's comprehensive brokerage services without unnecessary financial burdens.