If you are looking to transfer your crypto from Robinhood to Coinbase, you've come to the right place. Coinbase is one of the leading exchange platforms for Bitcoin and other cryptocurrencies.
Cryptocurrency investors decide to move from Robinhood to Coinbase for a number of reasons. The most common of which is to avoid the restrictions that Robinhood places on crypto.
Transferring your Robinhood crypto directly into a Coinbase account is not currently allowed. However, this just means there will be a few extra steps to ensure a secure transfer of your crypto into your desired platform. 
Robinhood currently has a number of restrictions in place to protect newer crypto investors. One of these restrictions is that the crypto you hold within Robinhood is not allowed to leave the platform when storing your crypto within Robinhood. This protects beginner investors from falling for scams and sending away their Bitcoin. However, Robinhood also offers users a crypto wallet which makes transferring assets incredibly easy. 
If you would like more information on buying cryptocurrencies, check out our guide on buying $100 of Bitcoin.
Best Free Stock Promotions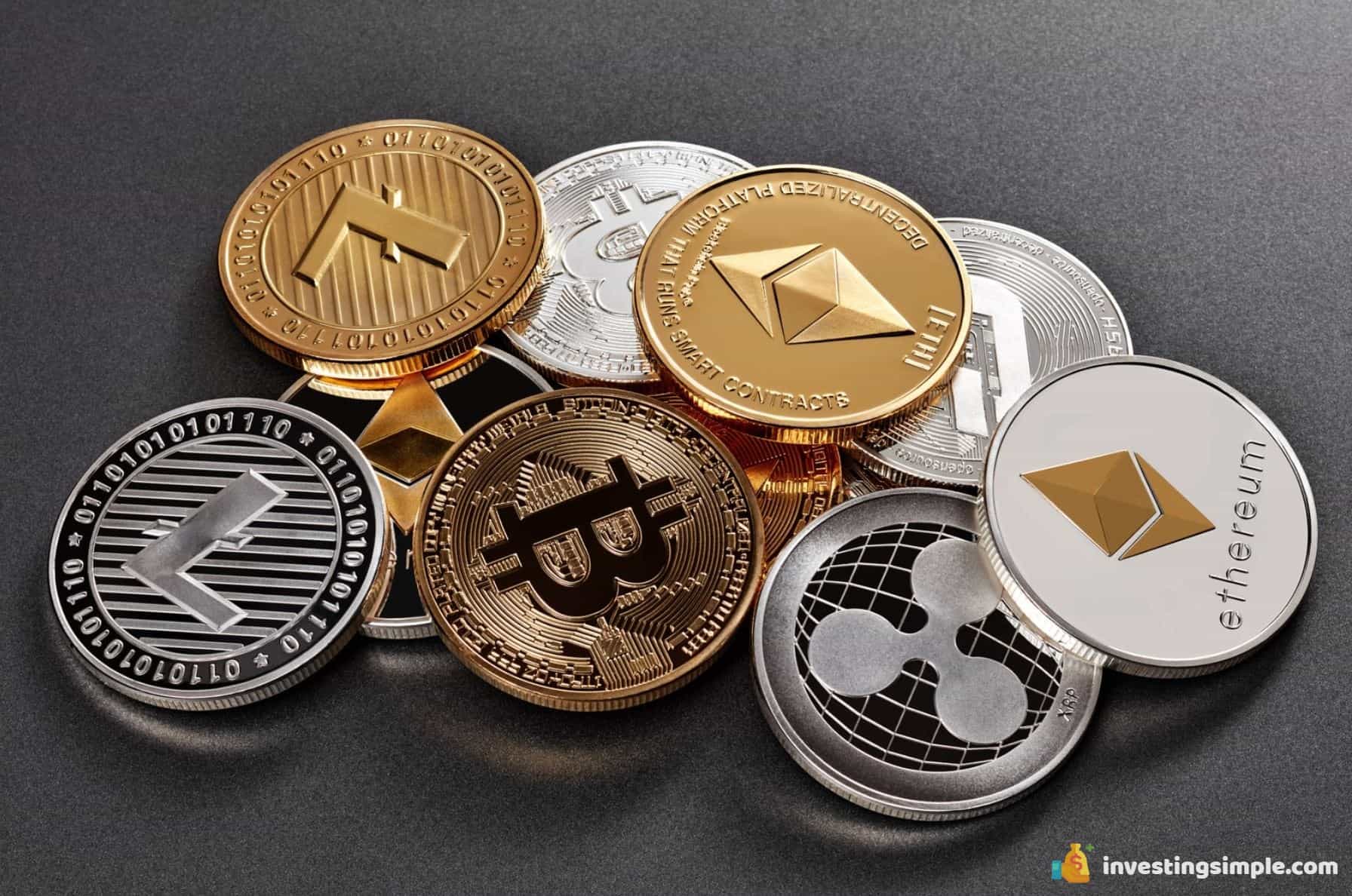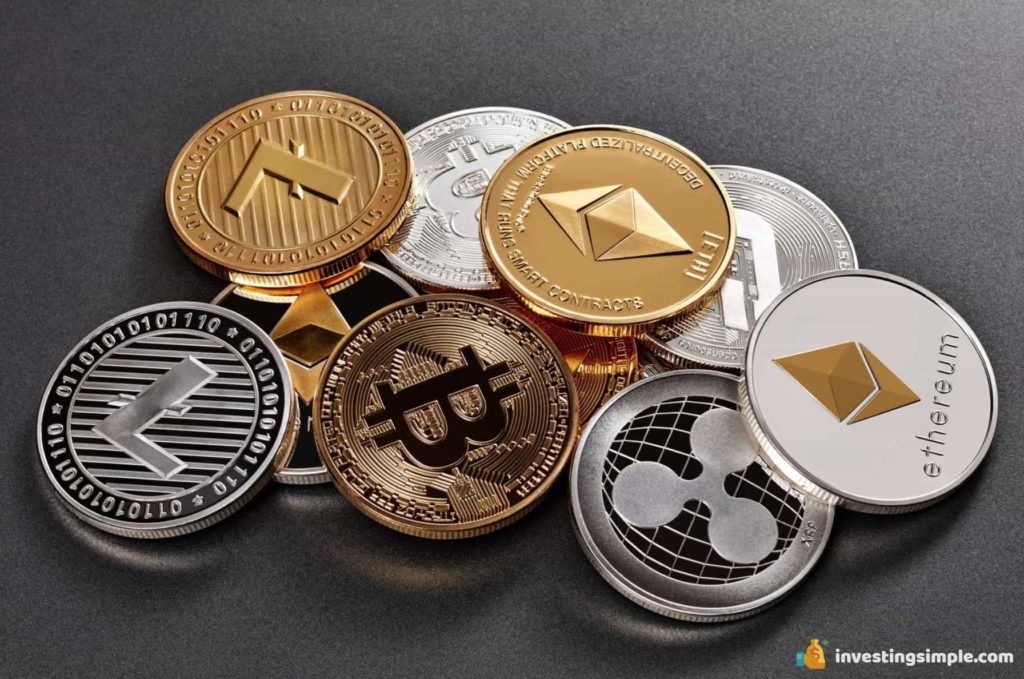 Transferring Crypto From Robinhood
Robinhood currently offers members access to a crypto wallet (must sign up in the app. Currently there is a waitlist.) With the new crypto wallet, transferring assets is easy. You will simply type in the address of the wallet you'd like to move your assets to. In this case, transferring from Robinhood to Coinbase is as easy as opening the Coinbase app and depositing your crypto using the address listed in your account.
If you do not use Robinhood's crypto wallet, then you will have to liquidate your assets first, and then buy them again within Coinbase.
Selling Robinhood Assets
Because you cannot do a direct transfer, the first step is going to be selling the cryptocurrency you wish to transfer. You will have the choice of selling all or partial amounts of your various cryptos. Follow the steps below for whichever platform you are using:
Mobile
Find the crypto you are looking to sell and click

Trade

Then tap on

Sell
Enter the dollar amount of crypto you want to sell

Click on

Review

to make sure the information is correct

Swipe up to submit your request
Web
Find the crypto you wish to sell and navigate to the details page for that specific one

Click

Sell

in the options window

Enter the dollar amount of crypto you want to sell
Review

the information to make sure it is correct

Submit

your sell order 
There will be a settling period of the initial trade day plus two more trading days before your funds will be available for withdrawal. In that time, you will not be able to move any of that money out of Robinhood. 
Transferring Funds to Bank Account
The next step you will take is to transfer the money into your bank account that is connected to your Robinhood account. Follow the steps below for whichever platform you are using.
Mobile
Tap on your

Account

in the bottom right corner of the screen

Click

Transfers

and choose

Transfer to Your Bank

Choose the bank account you wish to transfer to

Enter the amount of funds you wish to transfer

Click

Submit

once you have verified the information is correct
*We will cover what goes into transferring to a different account below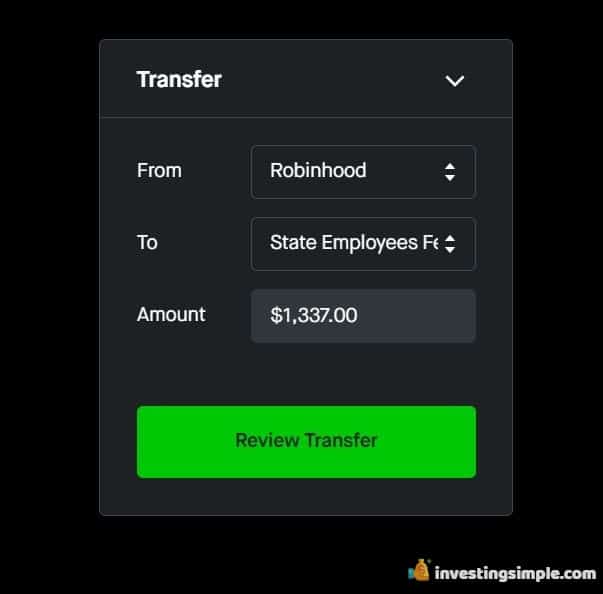 Web
Click

Account

in the upper right-hand corner

Tap

Banking

Using the panel on the right side, initiate a bank transfer from Robinhood
Transferring To A New Bank Account
Keep in mind that this will add time to the transfer process as the account is verified, so be aware of how that may change your timeline. The steps may also vary on the size of your bank.
If you wish to transfer your funds to a bank account that is not the one you originally connected to, here are the steps for that process. 
Tap your

Account

icon in the bottom right corner of your screen

Click

Transfers

Tap

Linked Accounts

Tap

Add New Account

You can then choose your bank from the provide list or search for your bank

Enter your login information for your account

Choose the account you want to link to Robinhood
Setting up a Coinbase Account
Once you have the funds settled in your bank account, you will need to transfer them to your Coinbase account. This process can be confusing for beginning investors so make sure you are doing the appropriate research before making this decision.
If you already have an account set up with Coinbase, then you will just deposit funds from your connected bank account.
If you are just starting out on the platform you will need to set up an account by following the steps below.
Use the button above to sign up for Coinbase
 Enter your information; Legal full name, email address, password, and state

Read the Privacy Policy and User Agreement

If you agree, check the box and click

SIGN UP

or

CREATE ACCOUNT

Verify your email by clicking the link sent to the email you provided earlier

Sign back in with your email and password entered earlier to complete the verification

Verify your phone number by entering the seven-digit code you are sent and press

SUBMIT

Add personal information included on government-issued ID 

Answer prompts that will include "What do you use Coinbase for?", "What is your source of funds?", current occupation, employer, and the last four digits of your Social Security Number

Verify your identity *2-step verification is recommended to protect against unauthorized access*

Link a payment method

that varies by your country of residence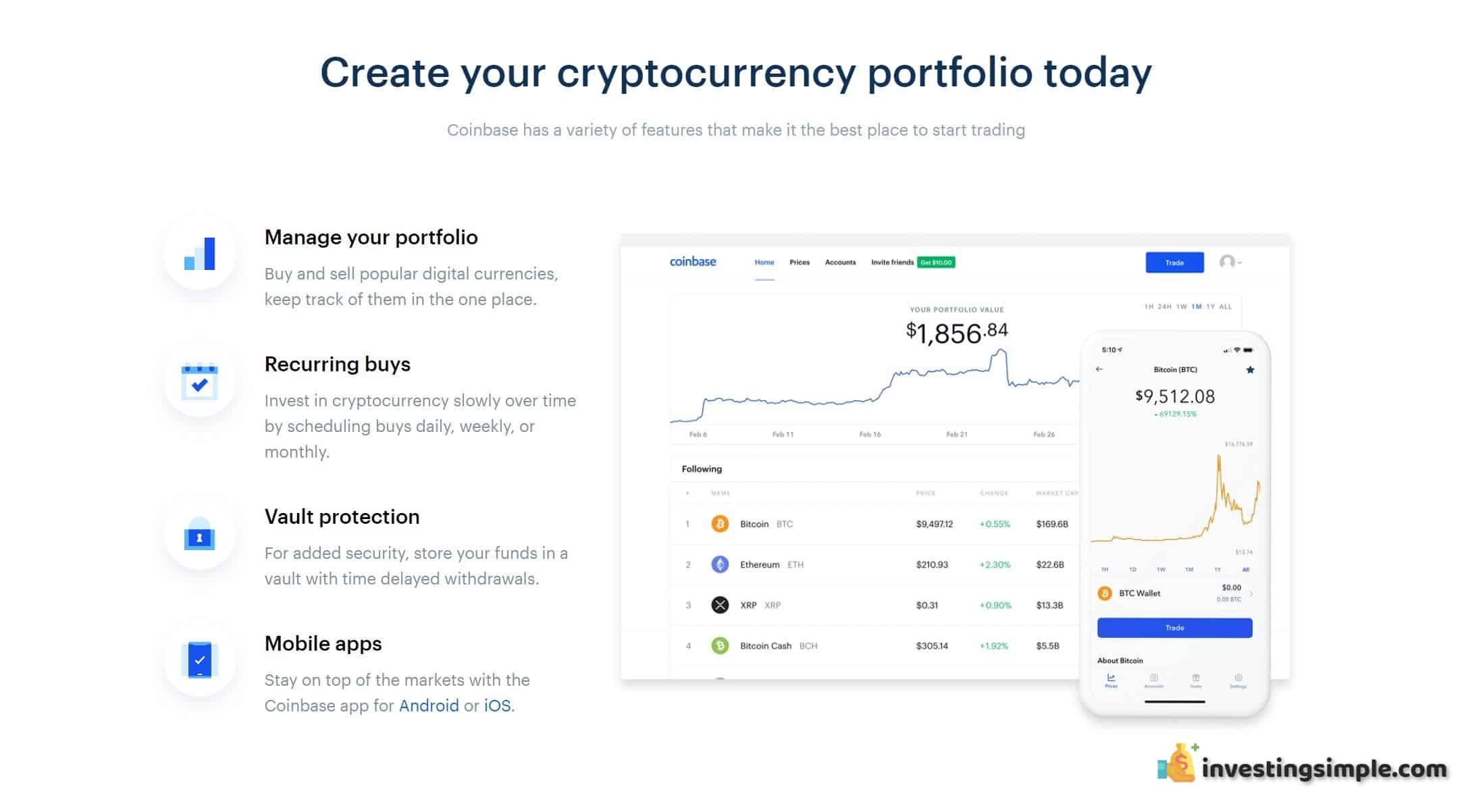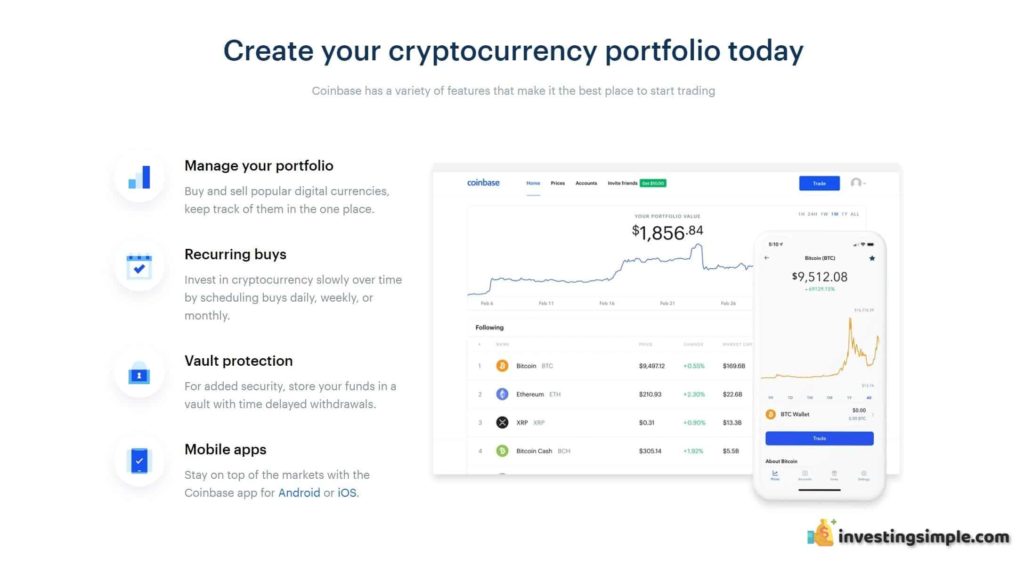 Depositing Funds to Coinbase Account
If you already have an account with Coinbase, here are the steps to deposit funds from your connected bank account if it is in the US.
Open the trading view

Select

Deposit

under Wallet Balance.

Select

USD

in Currency Type

Click the

Bank Account

tab

Select

From

and

Add Account

where you will be redirected to finish the account verification
Coinbase Factors
There are a few requirements to set up a Coinbase account. These include being at least 18 years old which will be proven with a government-issued ID, a phone number connected to your smartphone, and the latest Coinbase App version or latest version of your internet browser.
Fees
There are no charges involved in the creation or maintenance of your account. Although there are fees based on purchase and payout methods. Here is more information on the fees charged by Coinbase. There also may be additional fees from your bank when transferring funds.
Robinhood Factors
Pending Deposits
Once you have gone through the steps to withdraw money into your connected bank account, it may take up to five trading days to be ready for withdrawal. Within that time period, this money cannot be invested. 
Transfer From Robinhood To Coinbase: Final Thoughts
Transferring from Robinhood to Coinbase can be done is one of two ways. If you have the Robinhood crypto wallet, then it is rather simple. However, if you do not have the wallet, then you must sell off your positions and transfer your funds to a bank and then to coinbase. At that point, you can actually purchase your cyrptocurrency within Coinbase. The Robinhood crypto wallet certainly makes the process easier, though it is still accepting members to signup through the waitlist.
We hope this was a helpful guide for you to take the next steps in your investing journey. As always, before investing in cryptocurrencies, make sure you are educated on the process and risks to ensure a safe and simple investing journey.