Cryptocurrency investors decide to move from Robinhood to Coinbase for a number of reasons.
The most common is to avoid the restrictions that Robinhood places on crypto. The biggest restriction is the fact that you cannot send or receive crypto to/from Robinhood.
They have discussed adding Robinhood crypto wallets in the future, but that has not been released yet. However, you can join the waitlist and move higher on it by inviting friends.
As a result, it is currently not possible to send your cryptocurrency to your Coinbase wallet from your Robinhood app.
Nonetheless, we will be outlining the steps involved with liquidating crypto assets on Robinhood and switching over to Coinbase.
With a Coinbase crypto wallet, you are able to send and receive cryptocurrencies. 
Transferring Crypto From Robinhood To Coinbase
Until the new Robinhood crypto wallet is fully rolled out, your only option for getting your crypto assets over to Coinbase is to sell what you have in Robinhood. Then, you would transfer that money to your bank. After that, you would move that money into your Coinbase account. Finally, you would repurchase the crypto assets.
Keep in mind, this could expose you to potential capital gains taxes if you sell your crypto for a profit. Not to mention, the price could fluctuate while you are in cash moving the funds from Robinhood over to Coinbase.
Unfortunately, there is no crypto transfer functionality like there is with a stock transfer over on Robinhood. You can transfer stocks out of Robinhood to another brokerage for a fee. However, you cannot transfer crypto at this time.
If you decide to sell what you have in Robinhood and move it to Coinbase, here is how you would accomplish this!
Best Crypto Promotions
1. Selling Robinhood Crypto Assets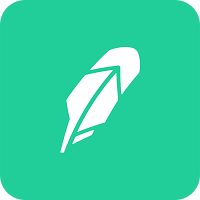 Because you cannot do a direct transfer, the first step is going to be selling the cryptocurrency you wish to move. Keep in mind, this could create a taxable event if you sell for a profit. 
You will have the choice of selling all or partial amounts of your various cryptos.
How To Sell Crypto Assets On Mobile
Find the crypto you are looking to sell and click

Trade

Then tap on

Sell
Enter the dollar amount of crypto you want to sell

Click on

Review

to make sure the information is correct

Swipe up to submit your request
How To Sell Crypto Assets On Web
Find the crypto you wish to sell and navigate to the details page for that specific one

Click

Sell

in the options window

Enter the dollar amount of crypto you want to sell
Review

the information to make sure it is correct

Submit

your sell order 
There will be a settling period of the initial trade day plus two more trading days before your funds will be available for withdrawal. In that time, you will not be able to move any of that money out of Robinhood. 
Once those days have passed, the next step is to move that money to your bank account.
2. Transferring Robinhood Funds To Bank Account
The next step you will take is to transfer the money into your bank account that is connected to your Robinhood account. 
How To Transfer On Mobile
Tap on your

Account

in the bottom right corner of the screen

Click

Transfers

and choose

Transfer to Your Bank

Choose the bank account you wish to transfer to

Enter the amount of funds you wish to transfer

Click

Submit

once you have verified the information is correct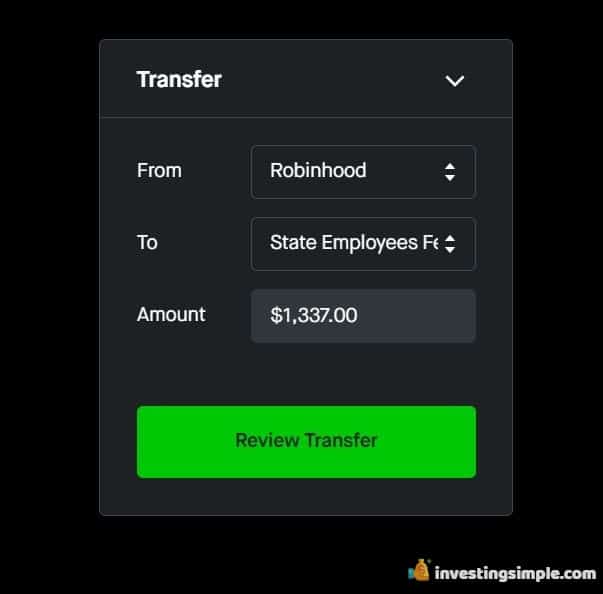 How To Transfer On Web
Click

Account

in the upper right-hand corner

Tap

Banking

Using the panel on the right side, initiate a bank transfer from Robinhood
3. Setting Up A Coinbase Account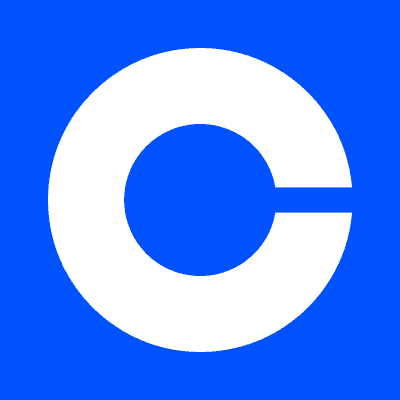 Once you have the funds settled in your bank account, you will need to transfer them to your Coinbase account. If you already have an account set up with Coinbase, then you will just deposit funds from your connected bank account.
If not, here is how to create an account with Coinbase, step by step! 
Create A Coinbase Account
There are a few requirements to set up a Coinbase account. These include being at least 18 years old which will be proven with a government-issued ID, a phone number connected to your smartphone and a few other items.
Use the button above to sign up for Coinbase + Get $5 Free Bitcoin!
 Enter your information; Legal full name, email address, password, and state

Read the Privacy Policy and User Agreement

If you agree, check the box and click

SIGN UP

or

CREATE ACCOUNT
Verify your email by clicking the link sent to the email you provided earlier

Sign back in with your email and password entered earlier to complete the verification

Verify your phone number by entering the code you are sent and press SUBMIT

Add personal information included on government-issued ID 

Answer prompts that will include "What do you use Coinbase for?", "What is your source of funds?", current occupation, employer, and the last four digits of your Social Security Number

Verify your identity (take a photo of your ID) 

Link a payment method

that varies by your country of residence

2-step verification is recommended to protect against unauthorized access, so consider setting this up now
It's completely free to create an account, although there are some fees paid when purchasing and selling cryptocurrencies. That fee is dependent on the size of the transaction primarily.
4. Depositing Funds To Your Coinbase Account
Once you have created your account with Coinbase, here are the steps to deposit funds from your connected bank account if it is in the US.
Open the trading view

Select

Deposit

under Wallet Balance

Select

USD

in Currency Type

Click the

Bank Account

tab

Select

From

and

Add Account

where you will be redirected to finish the account verification

Link your bank account via Plaid
5. Purchase Crypto Assets On Coinbase
At this point, the crypto that you had in Robinhood has been sold off and the money has been moved to Coinbase. Now, you would purchase cryptocurrencies over on Coinbase if you wanted to replicate what you owned previously over on Robinhood.
However, you will find that Coinbase has a much larger variety of cryptocurrencies available for trading. It might be a good time to learn more about them and potentially diversify.
Here's how to purchase crypto on Coinbase:
Open the Coinbase app or log in via web
Click on the Trade tab at the bottom of the app or locate this on the web app
Select the crypto asset you want to purchase
Click the blue Trade button at the bottom
Select Buy with cash
Type in the dollar amount you would like to purchase
Click on the blue Preview Buy button
Confirm the order after reviewing details and fees
Final Thoughts
Until the release of the Robinhood crypto wallets, getting your crypto assets out is a bit of a hassle. If you really want to ditch Robinhood for crypto trading, the process requires you to liquidate your crypto assets, move the cash to the bank, transfer cash to Coinbase and repurchase the crypto over there. 
It is important to note as well that you could end up having to pay taxes if you sell for a higher price than you purchased for. Not to mention, the process of getting your money over to Robinhood takes around a week, and crypto prices will fluctuate in the meantime.
If you would like more information on buying cryptocurrencies, check out our guide on buying $100 of Bitcoin.