Cryptocurrency investors decide to move from Robinhood to Coinbase for a number of reasons.
The most common is to access the large collection of coins offered by Coinbase. While Robinhood does support 16 cryptos, Coinbase offers over 60!
Transferring from Robinhood to Coinbase is actually a pretty simple and painless process. In this article, we will cover those steps in detail.
Transferring Crypto From Robinhood To Coinbase
Moving crypto from Robinhood to Coinbase involves just 5 simple steps:
Create a new Coinbase account (unless you already have one)
Verify Coinbase account
Locate and copy Coinbase wallet address
Transfer crypto from Robinhood to Coinbase
Each of these steps have a few steps of their own! Let's review in greater detail.
Best Free Stock Promotions
1. Open A Coinbase Account

Coinbase is one of the top cryptocurrency platforms to choose from.
In addition to a massive collection of cryptocurrencies, Coinbase also offers members access to its library of educational content. These learning materials also let you earn free crypto!
If you sign up for Coinbase using our button above, you will get $5 worth of free Bitcoin!
Before executing a transfer from Robinhood to Coinbase, you will need to set up a Coinbase account. (You can skip this step if you already have an account.)
Setting up a new Coinbase account is simple:
Create an account with your email and password
Submit your address and SSN for verification and tax purposes
Set up 2FA by adding your phone number
Link to your bank account using a secure service called Plaid
Verify your ID by taking a picture of the front and back
2. Verify Your Coinbase Account
When creating a Coinbase account, you can actually skip verification and start trading cryptos immediately.
However, to send and receive crypto, you do need to verify your account. You can do so by uploading a photo of your driver's license or other state issued ID. Follow these steps to verify your account:
Click "Send/Receive" once logged into Coinbase
A popup will appear that prompts you to upload a photo of your ID (front and back)
This can take 1-2 business days to complete
You will receive an email once you are verified or if Coinbase needs more information.
If the image of your ID is clear and matches the information in your account, verification will be completed in mere minutes.
3. Gather Necessary Information From Coinbase
Cryptocurrency is held in a wallet, and each crypto wallet has a unique address. For example, if you are sending Bitcoin, then you must use a Bitcoin address. This is true for each cryptocurrency.
In order to transfer crypto to a new platform, you will need this address. To find your Coinbase wallet address, use the steps below:
In the "Home Tab" of the Coinbase app, tap "Receive" at the top (on the desktop version, click the "Send/Receive" button)
A new screen (popup on the desktop version) will appear with a QR code and an address
Beneath the address, you will see a cryptocurrency
Tap the box to select the crypto you wish to transfer
Copy this address with the "copy" function on your phone
You will use this once you initiate a transfer from Robinhood
4. Enable Robinhood Crypto Wallet
Robinhood recently launched their new wallet. In order to execute this transfer, you will need to activate it.
To do so, you will navigate to settings in your Robinhood app and verify your identity with a picture of your ID. You will also need to set up 2FA.
Check out our complete guide to setting up the new Robinhood wallet for more details.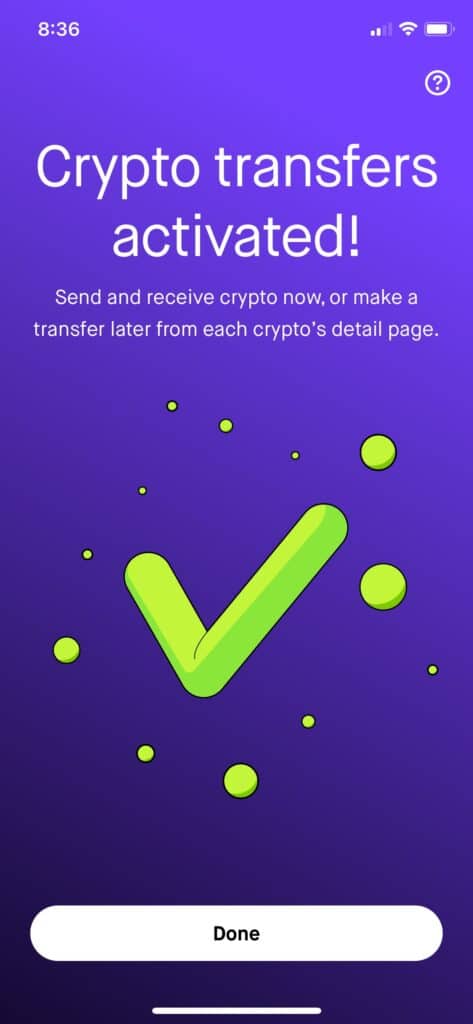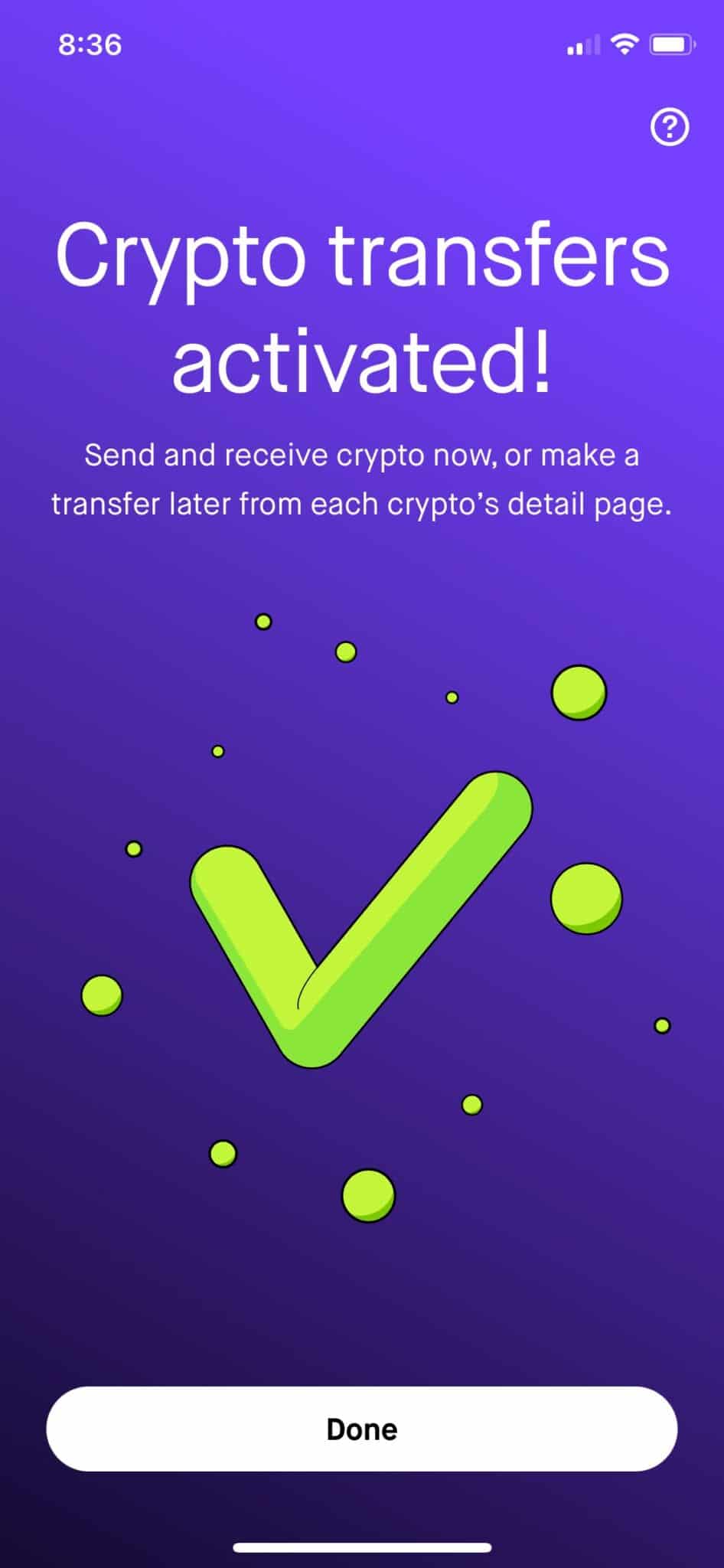 5. Transfer From Robinhood to Coinbase


With a new Coinbase account created and the Robinhood wallet enabled, you are ready to actually initiate the transfer.
Follow the steps below to finish this transfer:
Open the Robinhood app and search for the crypto you are looking to transfer
Scroll down and tap on "Send"
Enter how much you would like to transfer. You can select "Send All" if you want to move all of that specific cryptocurrency
Paste the wallet address you copied from Coinbase in the previous step. Tap "Enter Manually"
Paste in the wallet address
You will also need to paste in the code from your authenticator app
Tap "Review"
Tap "Confirm" after reviewing the transfer
Final Thoughts: Transfer From Robinhood To Coinbase
Transferring from Robinhood to Coinbase is a quick and easy process.
You will need to sign up for a new Coinbase account and go through the steps to verify it. You will also need to enable Robinhood crypto wallets. Once these steps are done, it is as simple as copying and pasting a wallet address.
Be sure to use the correct wallet address as this could delay or stop your transfer!