Transferring crypto from Robinhood to Coinbase is actually a pretty simple process.
All you have to do is enable crypto transfers within Robinhood, follow a few simple steps and you're good to go.
In this article, we will cover those steps in detail.
The first step is to create a free Coinbase account. 
When creating a Coinbase account, you have the option to skip verification and start trading cryptos immediately.
However, to send and receive crypto, you do need to verify your account.
We recommend verifying your account now using your photo ID.
Limited Time: Robinhood 1% Transfer Bonus
If you transfer an existing brokerage account to Robinhood through January 31st 2024, you can get an Unlimited 1% Transfer Bonus.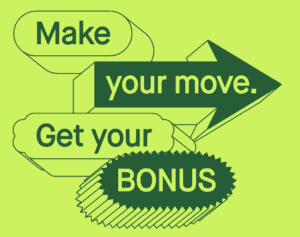 For example, if you transferred a brokerage account worth $50,000 - that would be a bonus of $500.
In addition, Robinhood offers a free stock for new users as well as a 1% IRA match for retirement accounts.
Best Free Stock Promotions
Robinhood Crypto Transfers
Before initiating any crypto transfers, you will need to verify your identity and enhance the security of your Robinhood account with 2FA.
Verify Your Identity: Provide a photo of your government-issued ID and a live photo of yourself.
Two-Factor Authentication (2FA): Enable 2FA using an authenticator app like Google Authenticator, Duo Mobile, or Authy. Confirm your mobile number and email address.
1. Copy Wallet Address from Coinbase
Cryptocurrency is held in a wallet, and each crypto wallet has a unique address.
For example, if you are sending Bitcoin, then you must use a Bitcoin address. This is true for each cryptocurrency.
Sending cryptocurrencies to the wrong address could result in losing them, so be careful!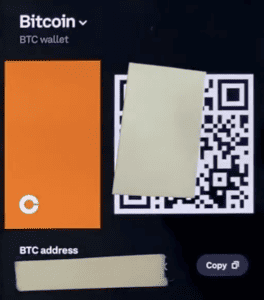 To find your Coinbase wallet address, use the steps below:
Log in to the Coinbase app.
Click on the blue Receive button.
Click on the white dropdown at the top left.
Click on or Search for the type of cryptocurrency you are looking to send from Robinhood to Coinbase.
Click on the Copy button.
You have now copied your Coinbase wallet for this particular crypto.
2. Send Crypto from Robinhood to Coinbase
You will need to set up a Robinhood Crypto Wallet in order to send cryptocurrency.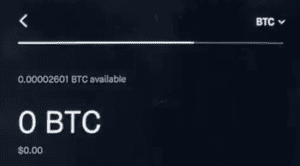 Follow the steps below to finish this transfer:
Open the Robinhood app and search for the crypto you are looking to transfer.
Scroll down and tap on "Send."
Enter how much you would like to transfer. You can select "Send All" if you want to move all of that specific cryptocurrency.
For the address, tap "Enter Manually."
Paste the wallet address you copied from Coinbase in the previous step.
Make sure the details are correct and that the crypto wallets are for the same crypto asset.
Tap "Review."
Tap "Confirm" after reviewing the transfer.
Don't forget to grab your free stock worth up to $200 from Robinhood today!