Interactive Brokers is a popular online brokerage platform known for its robust trading tools and global reach.
If you've been using Robinhood but are looking for more advanced features, transferring your assets to Interactive Brokers is an option.
The good news is that you can make this transition without selling your stocks or ETFs, avoiding unnecessary capital gains taxes.
In this article, we'll walk you through the process of transferring your assets from Robinhood to Interactive Brokers.
Limited Time: Robinhood 1% Transfer Bonus
If you transfer an existing brokerage account to Robinhood through January 31st 2024, you can get an Unlimited 1% Transfer Bonus.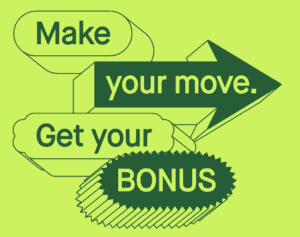 For example, if you transferred a brokerage account worth $50,000 - that would be a bonus of $500.
In addition, Robinhood offers a free stock for new users as well as a 1% IRA match for retirement accounts.
What is Interactive Brokers?
Interactive Brokers (IB) is a renowned brokerage platform that caters to both novice and experienced investors.
It offers access to a plethora of financial markets worldwide, low-cost trading, and a wealth of research tools to help you make informed investment decisions.
Whether you're interested in stocks, options, futures, forex, or fixed income securities, Interactive Brokers provides a comprehensive suite of trading options.
Learn more about Interactive Brokers here!
Best Free Stock Promotions
Transferring Your Assets from Robinhood to Interactive Brokers
Here are the steps to transferring your assets from Robinhood to IBKR.
1. Open an Interactive Brokers Account
Before you can initiate the transfer, you'll need to have an active Interactive Brokers account.
If you don't have one yet, visit the Interactive Brokers website and follow their account opening process.
Ensure you complete all necessary identity verification and account funding steps.
Once your Interactive Brokers account is set up and funded, log in to your IB account.
From the top menu, hover over "Transfer & Pay."
A drop-down menu will appear; select "Transfer Positions."
3. Choose Robinhood as Your Current Broker
In the "Transfer Positions" section, you'll see a list of popular brokers.
Locate and select "Robinhood" from this list.

If you can't find Robinhood, don't worry; you can use the drop-down menu to access more broker options.
4. Input Your Robinhood Account Number
You will need to provide your Robinhood account number, which can be found on your Robinhood account statements.
This information is crucial for initiating the transfer process, as it ensures your assets are correctly identified and transferred.
5. Review Transfer Details
Interactive Brokers will guide you through the transfer process, providing you with details such as the estimated transfer time.
It's essential to review this information carefully.
6. Transfer Authorization and Consent
You'll need to provide consent for the transfer and authorize Interactive Brokers to initiate the process on your behalf.
Ensure that you carefully read and understand the terms and conditions of the transfer.
7. Pay the Transfer Fee (if applicable)
It's important to note that Robinhood charges a $100 fee for full or partial ACATs (Automated Customer Account Transfer Service) transfers.
You will need to cover this fee as part of the transfer process. Be prepared to have the necessary funds available in your account.
8. Confirm and Monitor the Transfer
Once you've completed all the necessary steps and consented to the transfer, Interactive Brokers will initiate the process.
You can monitor the progress of your transfer through your Interactive Brokers account.
Conclusion
Transferring your assets from Robinhood to Interactive Brokers is a straightforward process that allows you to retain your stocks and ETFs without converting them to cash.
Remember to carefully review all transfer details, including fees and estimated transfer times, to ensure a smooth transition.