There comes a time when many of us decide to move over from one investing app to another.
M1 Finance is a financial app offering an automated brokerage platform, intuitive checking account and even a credit card that can earn you rewards that you can reinvest.
Robinhood is the original commission free trading app that was really the pioneer for other apps such as M1. However, there are some limitations to their platform. For example, no retirement accounts at this time. 
A lot of people move over from Robinhood to M1 Finance to take advantage of their portfolio automation features. M1 offers dynamic rebalancing and a portfolio or "pie" based investing approach.
They also offer over 30 prebuilt portfolios called "expert pies" that you can invest in passively. Or, you may be looking for a low cost portfolio line of credit via M1 Borrow.
Whatever your reason behind making the switch is, we will show you how to transfer assets from Robinhood over to M1 Finance. 
If you are still on the fence, check out our comparison article on Robinhood vs M1 Finance!
How To Transfer From Robinhood To M1 Finance
We have a full video outlining the transfer process. Feel free to check it out below or keep reading for a written guide!
Robinhood supports account transfers via the ACAT system which is also compatible with M1 Finance.
There is going to be a $75 fee collected by Robinhood for the transfer out. This will be deducted from the cash balance within your brokerage account.
Keep in mind, Robinhood supports many assets that are not supported by M1 Finance. You will need to sell these in order to complete a full account transfer.
If you own crypto or options within your Robinhood account, these cannot be transferred over to M1 Finance. You would need to sell them first, and that could result in taxes if you sell for a profit.
In addition, margin balances need to be paid off before transferring if you have a margin account with Robinhood.
Best Free Stock Promotions
1. Gather Information From Robinhood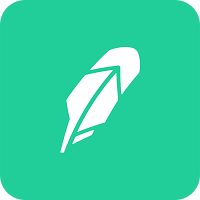 In order to transfer your account, you will likely need a copy of your most recent brokerage statement from Robinhood. This also has your account number on it, which is something M1 Finance may ask you for.
2. Open An Account With M1 Finance

Once you have gathered the required information from Robinhood, the next step is to open a brokerage account with M1 Finance.
You will have the option between opening a taxable brokerage account or a retirement account. The minimum to open a taxable account is $100 whereas the minimum is $500 for a retirement account. 
The process is relatively straightforward and everything is handled within the app. M1 Finance will ask you for information such as your name, address, employer and social.
Keep in mind, you will need to open a taxable brokerage account with M1 Finance to transfer your assets over from Robinhood. If you open a retirement account with M1, you cannot transfer in a taxable account.
3. Initiate The Transfer
You will initiate the transfer from the M1 Finance platform. Since you will have to upload documents, it is recommended to do this by logging on to the M1 Finance website on your computer. 
All you will have to do is upload the documents securely through their encrypted form. M1 Finance handles everything else from there.
Once you initiate the transfer, your Robinhood account will be restricted from trading. It will take about a week for your stocks to show up over in M1 Finance and for your cash to transfer.
Conclusion
Those are the simple steps involved with transferring from Robinhood to M1 Finance!
Keep in mind, M1 Finance does have some limitations to consider as well. For example, they only offer 1 morning trading window per day. M1 Plus members get a 2nd afternoon trading window, but that requires you to have a paid subscription.
Some people find it makes sense to have both platforms. You could do your long term investing with M1 Finance and your short term trading with Robinhood.
In that case, you may only want to do a partial transfer from Robinhood to keep your account open.