There comes a time when many of us decide to make the switch from one brokerage account to another. The good news is, the process is relatively straightforward.
Robinhood is one of the most beginner friendly investing apps out there today. However, it lacks many of the features and account types some investors are looking for.
SoFi, on the other hand, offers users a wider array of financial products. For example, SoFi offers IRA accounts while Robinhood does not.
Whatever your reason behind transferring is, we will be showing you how to do it.
If you are still on the fence, check out our comparison article on Robinhood vs SoFi!
How To Transfer From Robinhood To SoFi
SoFi makes the transfer process very easy. You will initiate the transfer right within the app after collecting some information from Robinhood.
In addition, SoFi will cover the costs associated with transferring out of your old brokerage account. The only stipulation is that the account value has to be over $5,000 in order to receive the reimbursement.
Robinhood charges a $75 ACATS transfer fee. If you transfer an account with a value of over $5,000 to SoFi, they will reimburse that fee and it won't end up costing you anything.
Best Free Stock Promotion
1. Gather Information From Robinhood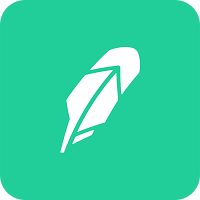 In order to transfer out of Robinhood, you will need to gather some information from them. The most important is your Robinhood account number. This is also visible on your Robinhood statement, and it is likely that SoFi will ask you for a copy of this.
How to find your Robinhood account number:
Tap the Account icon in the bottom right corner
Tap Investing
Your account number will be at the top of your screen
You may need to reference a DTC number for your transfer. Robinhood's DTC number is 6769.
2. Open A SoFi Invest Account

SoFi offers numerous financial products ranging from investments to student loans. However, if you are looking to transfer your Robinhood assets, you will need to open a SoFi Invest account.
Use the button above to get a free stock when you open an account with SoFi!
The account opening process is very straightforward and handled within the app. You can also do this on desktop. They will ask you for information such as your name, address, social and employer information.
Since this is a taxable investment account, they are required to collect this information.
3. Initiate The Transfer
Once you have opened your brokerage account with SoFi, the next step is to transfer your assets over from Robinhood.
To do this, you will look for the "Transfer Account" button in the SoFi app.
Once you have started the transfer, it will prompt you to link to your Robinhood brokerage account via Plaid.
You will need to enter your login information for Robinhood.
After Plaid connects, it will show you a list of the transferrable and non-transferrable assets within your Robinhood account.
For example, you are not able to transfer crypto from Robinhood to SoFi. You would need to instead sell the crypto, then the cash balance would transfer over. Keep in mind, this could result in capital gains you will need to pay taxes on.
After you review the assets you are going to transfer, the last step is to review the rest of the information. This includes your name, transfer account and Robinhood account number.
Assuming all of this looks good, you will confirm the transfer. It will take a few days for the transfer to process.
Conclusion
The transfer process from Robinhood to SoFi is very straightforward. All you will need is your Robinhood account number and a bit of time.
If you are transferring an account value of over $5,000 the transfer fee of $75 is reimbursed by SoFi. If not, the transfer is going to end up costing you $75 paid to Robinhood. They will deduct it from your brokerage account balance.