In today's crowded field of online investing apps, each platform is working hard to attract clients. They do this by offering features some of their competitors do not. They may advertise better customer service, easier access to educational materials, or have a bonus stock offer when you open an account or refer a friend. Some platforms are made specifically for beginners, while others have a more advanced demographic. Many platforms do not offer Individual Retirement Accounts (IRAs). Some allow you to trade on margin, which means you are essentially borrowing money for your trades. Other apps do not offer this rather risky option.
If you aren't finding what you're looking for in an investing app, there are plenty of other choices out there today.
About Robinhood
Robinhood is a popular platform that offers three types of accounts, each designed to suit your specific investing and financial needs.
The default account, Robinhood Instant, is free. Robinhood Gold is the premium account type that offers extra buying power for $5 per month. There is also a Cash Account that you can downgrade to from an Instant or Gold account at any time.
Maybe you've given Robinhood a try, and have found it isn't in line with your expectations. Or, you just want to check out a new platform. This can all be done online.


How To Transfer Out Of Robinhood
The first step is to take care of any negative balances in your Robinhood account. This could be money borrowed on margin that will have to be settled.
You'll want to have the following information from your monthly statement handy:
Your account number at Robinhood.  You can find this information in your Robinhood mobile app:
Tap the Account icon in the bottom right corner
Tap Investing
Your account number will be at the top of your screen
You may need to reference a DTC number for your transfer. Robinhood's DTC number is 6769.
Are There Any Fees To Transfer From Robinhood To TD Ameritrade?
When you transfer stocks or cash from Robinhood to an outside brokerage such as TD Ameritrade,  Robinhood will charge you a $75 fee. This fee applies whether you are doing a full or partial transfer of your account. This will fee be debited from your Robinhood account's available cash balance before the transfer.
Transferring To TD Ameritrade
You can transfer stocks, options, ETFs and other assets into your TD Ameritrade account from another firm.
The process is simple from the TD Ameritrade platform.
The first step is to set up a TD Ameritrade account within the app. There is no initial deposit required to open an account with TD Ameritrade. However, some special promotional offers may have certain requirements that will be clearly stated.
The next step is to make sure the name on your Robinhood account matches the name(s) on your receiving TD Ameritrade account.
After logging in to your new TD Ameritrade account, go to My Account > Account Transfer. You will need to submit a separate request for each account you are requesting to transfer.
The standard time period it takes for the transfer into your new TD Ameritrade account is about a week. You will not be able to make trades with your new TD Ameritrade account during this period.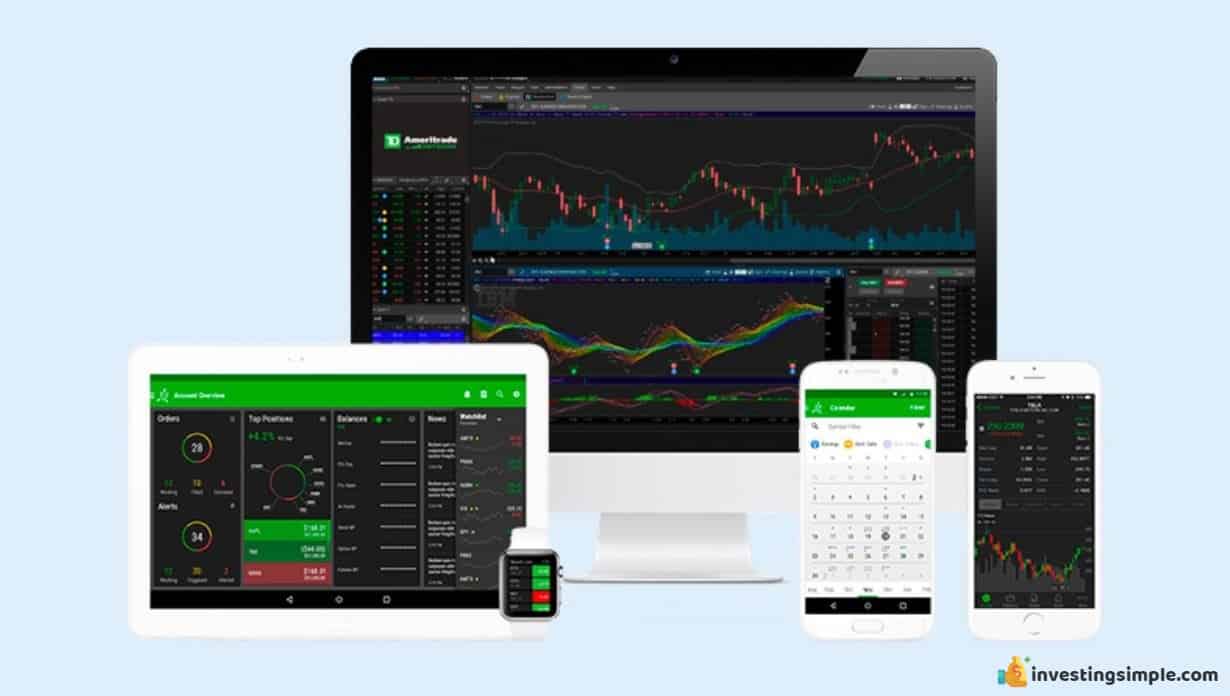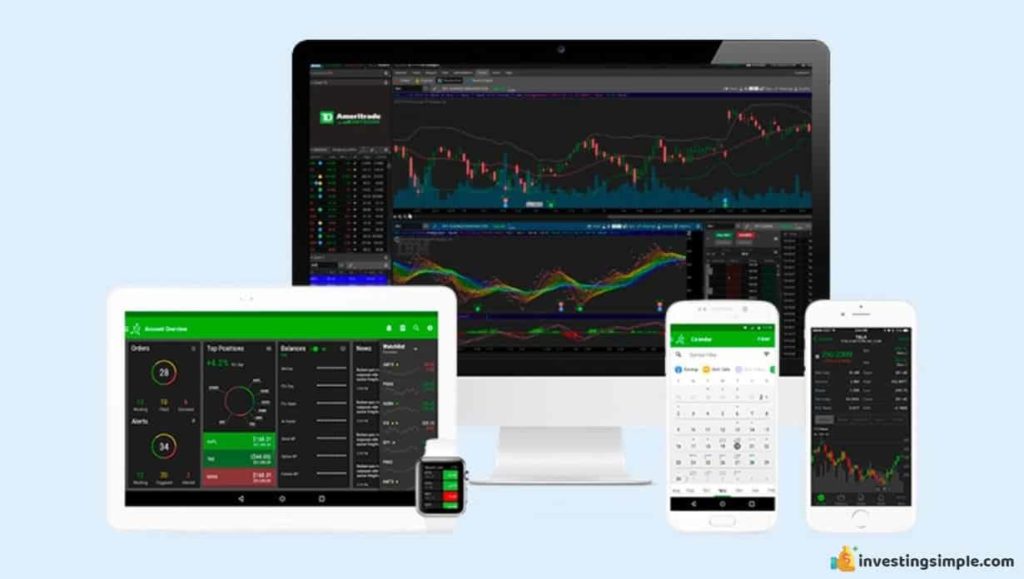 About TD Ameritrade
This platform charges $0 commissions on online U.S. exchange-listed stock, ETF, and option trades. The options contract fee is $0.65, with no assignment or exercise fees.
The app bills itself as a professional-level trading platform for serious traders looking for:
Elite level tools to perform analyses and test strategies
Idea generation with market scans and ability to monitor potential risk/reward
Onboarding tools like thinkManual and platform tutorials to get started quickly
Fully customizable, downloadable software
It is also known for providing online chat connections with finance professionals, not chat bots.
Conclusion
Robinhood and TD Ameritrade cater to somewhat different types of investors. TD Ameritrade is more sophisticated for intermediate to advanced traders. Transferring your account out of Robinhood and into TD Ameritrade can be done in a couple of minutes. Just have your account information and make sure the names match on both accounts before you transfer. The only wait time is on TD Ameritrade's side, which has a one-week delay after the transfer before you can begin trading.
Best Free Stock Promotion