There comes a time when many of us decide to transfer out of one brokerage account and into another.
Robinhood is by far the most popular commission free stock trading app out there. Most new investors begin their journey here. However, there may come a time when you find yourself looking for more features or account types.
TD Ameritrade is a full fledged brokerage platform which has been around for many many decades. They offer numerous different account types including retirement accounts. Robinhood, on the other hand, does not offer retirement accounts at this time.
Whatever your underlying reason may be, we will explain how to transfer your brokerage account from Robinhood to TD Ameritrade. 
Best Free Stock Promotion
1. Gather Information From Robinhood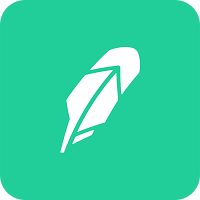 In order to transfer out of Robinhood, you will need to gather some information from them. The most important is your Robinhood account number. This is also visible on your Robinhood statement, and it is likely that TD Ameritrade will ask you for a copy of this.
How to find your Robinhood account number:
Tap the Account icon in the bottom right corner
Tap Investing
Your account number will be at the top of your screen
You may need to reference a DTC number for your transfer. Robinhood's DTC number is 6769.
When you transfer stocks or cash from Robinhood to an outside brokerage such as TD Ameritrade, Robinhood will charge you a $75 fee. This fee applies whether you are doing a full or partial transfer of your account.
This will fee be debited from your Robinhood account's available cash balance before the transfer.
2. Open A TD Ameritrade Account

You can transfer stocks, options, ETFs and other assets into your TD Ameritrade account from another firm.
However, you are unable to transfer cryptocurrency out of Robinhood. If you have any, you will want to liquidate it into cash. That cash will transfer into your new TD account. Keep in mind, this could result in a capital gain which you would have to pay taxes on.
The process is simple from the TD Ameritrade platform:
The first step is to set up a TD Ameritrade account within the app. There is no initial deposit required to open an account with TD Ameritrade.
The next step is to make sure the name on your Robinhood account matches the name(s) on your receiving TD Ameritrade account.
After logging in to your new TD Ameritrade account, go to My Account > Account Transfer. 
The standard time period it takes for the transfer into your new TD Ameritrade account is about a week. Once the transfer process begins, your Robinhood account will be restricted from placing new trades.
Conclusion
Robinhood and TD Ameritrade cater to somewhat different types of investors.
TD Ameritrade is more sophisticated for intermediate to advanced traders. Transferring your account out of Robinhood and into TD Ameritrade can be done in a couple of minutes. However, it will cost you a $75 transfer fee paid to Robinhood.