If you're looking to transfer your investment account from Stash to Robinhood, the process can be accomplished quite simply and quickly.
The most common reason behind switching from Stash over to Robinhood is getting away from the monthly fee. Stash charges a monthly subscription ranging from $3 to $9 per month. Robinhood, on the other hand, does not charge any monthly fees with their standard account.
Robinhood and Stash do both offer access to crypto, though Stash only offers 4 and does not offer a crypto wallet.
While both also offer retirement accounts, Stash does offer investors custodial accounts.
Whatever the reason behind the transfer is, we will show you how to do it!
Best Free Stock Promotions
Transfer From Stash To Robinhood
Transferring assets from Stash to Robinhood is actually a pretty simple process. Both platforms supports ACATS transfer (automated customer account transfer service), so the process can be completed easily from your phone. While Robinhood does support crypto transfers, Stash does not. In order to transfer crypto from one platform to another directly, a crypto wallet is needed. In this article, we cover the steps to transfer stocks, ETFs, IRAs, and uninvested cash balances.
To execute this transfer, you will need to follow these three steps:
Gather Information From Stash
Initiate Transfer
Let's take a closer look at each step below.
1. Gather Information From Stash
In order to transfer your assets, Robinhood is going to need your Stash account number. You can find this in the app (steps below) or it is visible on your brokerage statements.
Navigate to the icon in the upper left hand side of your Stash Account
Select Statement and Documents
Select 'Portfolio Statement' or 'Trade Confirmation' and you will find your account number in upper left hand corner of the statement
2. Open A Robinhood Account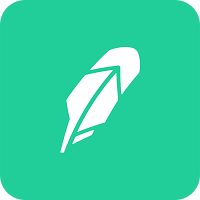 Next, you will need to open a Robinhood account.
Use the button above to get a completely free stock when you sign up!
Once you download the app on your phone or begin creating an account on their website, you will be prompted to provide basic information.
Since this is a taxable investment account, they will need to collect information such as your name, address, employer and social security number. Once you fill out all of the information, Robinhood will review it and get back to you if they need any additional info.
To apply for a Robinhood account, you'll need to meet the following requirements:
Be 18 years or older
Have a valid Social Security Number (not a Taxpayer Identification Number)
Have a legal U.S. residential address within the 50 states or Puerto Rico (there may be exceptions for active U.S. military personnel stationed abroad)
Be a U.S. citizen, U.S. permanent resident, or have a valid U.S. visa
3. Initiate The Transfer
Once you have opened a brokerage account with Robinhood, the next step is to initiate the transfer within Robinhood. This is only possible via the Robinhood app, so you will want to download this onto your phone.
Before executing the transfer, you ought to be aware that Stash will charge $75 for an outgoing ACATS transfer. This fee will be deducted from your cash balance. The good news is, Robinhood will reimburse you this transfer fee up to $75. However, in order to receive the reimbursement, you must reach out to the Robinhood customer service team after the transfer has completed.

If you opening a new Robinhood account, then one of the options for funding your new Robinhood account will be to transfer in an existing brokerage account. That is the option you will want to select.
At that point, you will need to provide Robinhood with the information you gathered from Stash earlier on. 
Transfer Steps In Robinhood App
If you already have a Robinhood account, then you can follow these steps below:
Tap the person icon along the bottom navigation menu
Tap the three lines icon in the top left
Select "Transfers"
Choose "Transfer accounts into Robinhood"
Select Stash by typing it in the search bar
Enter in your account number
Confirm your account name
Answer whether or not your Stash account has mutual funds or bonds
Choose full or partial transfer
Review the transfer and submit
When the ACAT process has begun, your Stash account will be locked to prevent any transactions that may delay or disrupt the process.
Once Robinhood receives your request for account transfer, it typically takes 5 to 7 business days for the assets to be settled in your Robinhood account.
You can also keep track of the progress of your transfer into Robinhood. After submitting your account transfer request, you will have visibility into the current stage of the process on either the app or the web.
If your request cannot be completed, Robinhood will notify you, and you will be able to view more details within the app.
Transfer Stash To Robinhood: Final Thoughts
Transferring your assets from Stash to Robinhood is really quite simple as both platforms supports ACATS.
To perform this transfer, you need to locate your Stash Account Number and follow the steps as prompted in the Robinhood app. The entire process takes just a few minutes in the app while the assets will take 5-7 business days to appear in your Robinhood account.