SoFi seems like it can do it all - from a high-yield savings account, aggressive benefits for direct deposit users, cash back, automatic savings, crypto, to even personal financing products like personal loans and mortgages.
At the time of writing, they're offering a 1.8% APY to qualified direct deposit users on their savings account - nearly unheard of.
What's more, they have a crucial advantage over most traditional banks: a smooth, fully functional native app experience.
Stash isn't a traditional bank per se, but many Stash users have heard about what SoFi can offer them (without a monthly subscription fee), and are looking to see if the grass really is greener over there.
Transferring accounts between brokers can feel really frustrating and confusing if you've never done it before, but today we're going to put your fears to rest.
Today we're going to show you exactly how to transfer your stocks from Stash to SoFi, step by step!
Best Free Stock Promotions
How To Transfer From Stash To SoFi
What we'll be doing today is called an ACATS - an "Automated Customer Account Transfer Service".
ACATs transfers are really simple, and don't take long to perform (though it can take up to 10 days for them to process).
All you'll need is some account info from your Stash, and you can perform the transfer inside of your SoFi app!
To initiate your ACATs transfer, you'll have to perform these 3 simple steps:
Locate your Stash Account Information
Initiate ACATs Transfer in SoFi
One More Thing Up Front
With ACATs transfers, the brokers you're switching between are incentivized to attract and keep your hard-earned money. Because of this, the brokerage you're leaving will usually have ACATs fees - Stash for example charges $75 for transferring your account to another broker.
The good news? SoFi really wants your money too, and is willing to reimburse any ACATs fees for qualified users. As long as your account is worth $5000 or more, you can request reimbursement from their customer service by emailing [email protected] after the transfer is finished.
Alright, let's get this done.
1. Locate Your Stash Account Information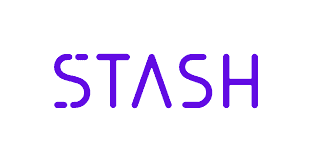 First, to transfer your stocks, you'll need to copy a few details from your Stash account:
Type of Brokerage Account (Personal/Individual/Taxable, Roth IRA, traditional IRA, etc)
Your Account Number
Take note that you'll need to open up a SoFi account with the same account type as your Stash account - taxable into taxable, etc.
Here's how to get your account number inside your Stash Account:
Navigate to the icon in the upper left-hand side of your Stash Account
Select Statement and Documents
Select "Portfolio Statement" or "Trade Confirmation" and you will find your account number in the upper left hand corner of the statement
While We're Inside Stash, Liquidate These Assets...
So, ACATs fees are usually really simple, but sometimes the devil is indeed in the details.
Certain online brokers don't allow for transferring of select asset types, and if you try to transfer assets your new broker doesn't support, it can potentially cancel your whole transfer.
The bottom line is, if you're transferring into SoFi, you'll need to sell off any mutual funds, cryptocurrency, or OTC or pink sheets stocks before requesting your ACATs.
At the moment, with mutual funds specifically, it seems that SoFi doesn't support that asset.
If you own any mutual funds you'd like to keep that are inside of the account you're transferring, make sure your ACATs is a "partial" transfer instead of a "full" transfer.
The steps are the same either way, we just want to make sure you're aware before going all in.
2. Sign Up For SoFi

Next, you'll have to sign up for your new SoFi account! When doing so, make sure you open the same account type as your Stash account you intend to transfer.
Already set up with SoFi? Skip down to step 3!
Here's how to sign up for SoFi:
Go to Sofi's Invest website or download the Sofi app
Click or tap "Invest Now"
Enter in your name, email, and password. This creates a Sofi account. In order to invest, you will need to set up a Sofi Invest account.
Tap "Invest" along the bottom menu in the app
Tap "Start Investing"
Select the type of investment account you would like to create (in this case, you should select the option that allows you to choose your own investments)
Next, input your information such as address, SSN, job, investing experience, etc.
This process can take up to 2 business days to verify & finalize, but if your ID verifies and your name matches, it can also process really quick!
3. Initiate ACATs Transfer In SoFi
Finally, now that we have your Stash account information copied and at the ready, and your SoFi account is up and running, we can initiate your transfer.
Again, make sure your accounts have the same name (personal/taxable vs. retirement, etc).
Follow the steps below to start your ACATs transfer:
Log in to your account and click on the "Invest" tab.
If you're using the app, then click on the "Transfer Account" button; if you're using the SoFi.com dashboard, then click on the "Begin transfer" button.
Search for the name of the firm where your assets are currently held.
After selecting your brokerage, a new window will appear from Plaid, which is a third-party security company. Plaid will prompt you to log in with your username and password for Stash.
After logging in, simply follow the prompts to execute the transfer.
Your transfer might take a bit to finalize, up to even 2 weeks' time.
If your accounts' names or types don't match, it can delay or even cancel the transfer entirely - a great way to lose time and money.
Transferring From Stash To SoFi: Things To Keep In Mind
Even if you don't qualify for a rebate on your ACATs fee, there's a lot of perks to switching to SoFi.
If you are able to link up your direct deposit, you'll be able to get some money back, potentially more than your fee!
Right now, SoFi is giving cash bonuses to direct deposit users, up to $300 (and at least $50), depending on the amount of money deposited in your first 30 days.
When preparing for your ACATs fee, make sure again that you've sold off any assets they don't support, and that your account types between SoFi and Stash match.
Enjoy SoFi!