When you sign up to become a client of an online investing app, you are not signing any kind of contract stating you will stay with that platform for any period of time.
You are free to come and go as you please!
If your current app isn't giving you all the features and perks you're looking for, then it may be time to move on and try something else.
Perhaps you've been using Stash but want to give Webull a try.
Webull comes with a far more advanced trading platform equipped with a vast number of research capabilities. Be sure to read our full Webull review for more!
In this article, we highlight the process to transfer from Stash to Webull, step by step!
Transfer From Stash to Webull
Transferring assets from Stash to Webull is actually quite simple as both platforms support ACATS (Automated Customer Account Transfer Service). An ACATS transfer is an electronic process to transfer an account to a new brokerage.
This comes with a major benefit: you are not selling your assets. Instead, you are just transferring the assets, which does not trigger a taxable event.
Executing this transfer has just two steps:
Open a Webull Account
Initiate ACATS Transfer
1. Open a Webull Account

For you to be eligible for a Webull account, you will need to meet the following requirements:
Be 18 years or older
Have a valid Social Security Number (not a Taxpayer Identification Number)
Have a legal U.S. residential address within the 50 states or Puerto Rico (there may be exceptions for active U.S. military personnel stationed abroad)
Be a U.S. citizen, U.S. permanent resident, or have a valid U.S. visa
To open a new Webull account:
Go to Webull official website or download the app
Click "Sign up"
Follow the steps as prompted
You will simply follow the steps to create your account. You will need to input your name, email, address, SSN, and investing experience. Opening an account is actually pretty simple and only takes a few minutes.
2. Gather Stash Information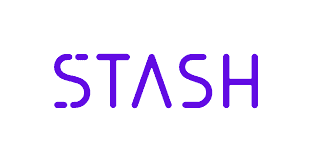 The ACATS transfer will be completed in Webull's platform. Although, while filling out the information, you will need to supply your Stash account number. Follow the steps below to locate your Stash account number:
Navigate to the icon in the upper left-hand side of your Stash Account
Select Statement and Documents
Select "Portfolio Statement" or "Trade Confirmation" and you will find your account number in the upper left hand corner of the statement
3. Initiate an ACATS Transfer
Once you have your Webull account up and running, it's time to move your Stash account funds into it. Log into your new Webull account (either on the website or mobile app) and begin with the broker's ACAT form.
Webull does not charge for ACATS transactions; however Stash has a $75 ACAT fee for outgoing transfers. This charge will be deducted from your Stash account before the transfer to Webull is done.
Additionally, in order to complete this transfer, the assets must be worth more than $500. Otherwise, the transfer will be rejected.
Important Note: Make sure your name and type of account is identical to the Stash account's name and type. The transfer may be delayed if your Stash account name or type of account is different from your new Webull account.
In the Webull app:
Navigate to the account page by tapping on the Webull icon in the middle of the bottom navigation menu
Tap on "Transfers" which you can find along the top of the screen
Tap on "Transfer Stocks into Webull"
Read the Transfer Tips and Tap on "Transfer Assets into Webull"
Choose the broker to transfer from. You can search for Stash or enter in their DTC number (Stash DTC number is 0158)
Review the information and acknowledge that you confirmed the requirements
Tap "Continue"
Enter in your Stash Account number
Indicate whether you want to complete a full or partial transfer

If partial, you will then indicate which investments you'd like to transfer

Answer the questions listed (These questions are checking to see if you are trying to transfer mutual funds, OTC stocks, or Options contracts. These types of securities are not supported. For those assets, you will need to liquidate them first and then transfer the funds to your bank and finally to Webull.)
Click on the "Submit Stock Transfer Request" button
Please note that an ACATS transfer can take around 6 business days to complete.
Transfer From Stash To Webull: Final Thoughts
Simply put, it's a buyer's market out there for commission-free investing apps available today. Investors are the customers, and they are welcome to shop around. If you are a Stash customer and want to give Webull a try, follow the steps outlined above to make the transition quick and efficient.
Because both platforms support ACATS transfers, this process is actually pretty simple. You just need to locate your Stash account number and follow the steps as prompted in the Webull app.