In a significant move that has been in the works since 2019, The Charles Schwab Corporation acquired TD Ameritrade and its related businesses.
As the Transition Date approaches, it's important to understand the process of transferring your TD Ameritrade account to Charles Schwab and what this change means for you as an investor.
Limited Time: Robinhood 1% Transfer Bonus
If you transfer an existing brokerage account to Robinhood through January 31st 2024, you can get an Unlimited 1% Transfer Bonus.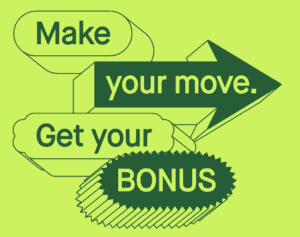 For example, if you transferred a brokerage account worth $50,000 - that would be a bonus of $500.
In addition, Robinhood offers a free stock for new users as well as a 1% IRA match for retirement accounts.
Best Free Stock Promotions
The Transition Timeline
The Transition Date is set for September 5, 2023.
On this date, your TD Ameritrade account will be transferred to Charles Schwab, marking the point at which Charles Schwab will become the custodian of your account. Importantly, this transition will occur automatically and securely, and you won't be required to pay any fees for the transfer.
The process begins on Friday, September 1, 2023, after the market closes. Over the weekend, your assets will be seamlessly moved from TD Ameritrade to Charles Schwab.
By Tuesday, September 5, 2023, you'll be able to access your new Schwab account and perform transactions
Don't forget to grab your free stock worth up to $200 from Robinhood today!