Cryptocurrency has become increasingly more popular over the last few years, though it has existed since Bitcoin was created in 2008.
As crypto continues to rise in popularity, more and more cryptocurrency exchanges and wallets are popping up. Trust Wallet is one of the many options available to investors. Though for some, Trust Wallet is too limited in its features. The platform does support thousands of cryptos, but some investors may be looking for a more robust platform.
Robinhood, on the other hand, lets members trade cryptocurrency in addition to stocks, ETFs, options, and more. They even offer banking. Of course, Robinhood supports 15 cryptos only. However, if you are looking to do all of your investing from one app, then Robinhood may be the option for you.
If you want to make the switch to Robinhood and take advantage of these additional features, then you've come to the right place. In this article, we cover the steps required to transfer from Trust Wallet to Robinhood.
Let's dive in!
Best Free Stock Promotions
How To Transfer From Trust Wallet To Robinhood
Robinhood recently introduced their crypto wallet. In April of 2022, they gave access to everyone on the waitlist. Today, signing up for a Robinhood Crypto wallet is easy.
However, in this article, we will cover the process to move your cryptocurrency both with or without their new crypto wallet.
Unfortunately, if you do not have access to the new wallet, you will need to liquidate your Trust Wallet assets first and then repurchase on Robinhood. We will highlight this process first. If you have access to the Robinhood crypto wallet, you can skip ahead! We definitely recommend the use of their new wallet so you do not have to sell your cryptos!
Transfer Without Robinhood Crypto Wallet
These are the five key steps it'll take to rebuild your portfolio in Robinhood:
Open a Robinhood Account
Transfer your assets in Trust Wallet to another popular crypto exchange like Binance or Coinbase
Sell your assets and transfer your funds to a bank account
Link your bank account to Robinhood
Purchase crypto assets on your Robinhood account
Below, we're going to guide you through each part.
1. Open A Robinhood Account

First, you will need to open a Robinhood account.
Use the button above to get a completely free stock when you sign up!
To apply for a Robinhood account, you'll need to meet the following requirements:
Be 18 years or older
Have a valid Social Security Number (not a Taxpayer Identification Number)
Have a legal U.S. residential address within the 50 states or Puerto Rico (there may be exceptions for active U.S. military personnel stationed abroad)
Be a U.S. citizen, U.S. permanent resident, or have a valid U.S. visa
Opening an account with Robinhood is quick and simple. One of the main reasons Robinhood is so popular is for their incredibly simple design. Creating an account can be completed in just a few minutes.
2. Transfer Your Assets To Another Popular Exchange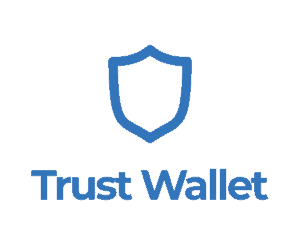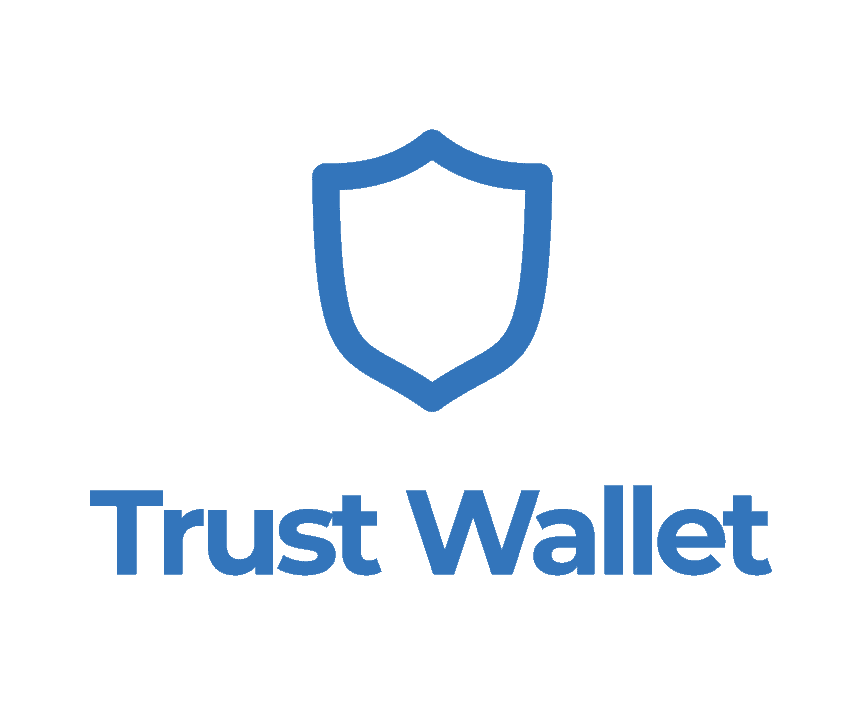 Unfortunately, you cannot withdraw funds from Trust Wallet directly to a bank. Instead, you will need to transfer the assets to another exchange and then initiate a withdrawal to your bank.
This certainly makes the process more complicated, though not impossible. If you have a more obscure token that you want to transfer, you can do a swap in the Trust Wallet app for a more popular coin like Ethereum or Bitcoin. This step is not required, but in the case that Robinhood does not support that token, you can either swap for another token or choose a new one entirely.
Getting your funds to your bank will require transferring to another exchange like Coinbase or Binance, which is actually pretty simple. You can achieve this by finding the wallet address in the new platform.
Within Trust Wallet, you would then tap on the "Send" button and paste in the new address you just copied.
3. Liquidate Funds and Transfer To Your Bank
Once you have moved your tokens to a new platform like Coinbase or Binance, then you are ready to initiate a withdrawal to your bank.
First, you will need to sell the crypto. Second, you will withdraw the funds to your linked bank account.
If you choose to use Coinbase or Binance, you can learn more about those platforms and transferring from Trust Wallet by clicking on the respective links.
When you sell the cryptocurrency, it can trigger a taxable event. In the case of capital gains, you would be responsible for taxes. For instance, suppose you purchased $100 worth of Dogecoin when it was selling for $0.10. If you sold it at $0.12, then you would be selling for a gain. Thus, you would be responsible for taxes on the profit.
4. Link Your Bank Account To Robinhood
If you've already linked a bank account, then you can skip this step. Otherwise, here are the steps to link a bank account to your Robinhood account:
Tap the Account icon in the bottom right corner
Tap Transfers
Click Linked Accounts
Tap Add New Account
Choose your bank from the list of major banks, or use the search bar to search for your bank
Enter your online banking username and password
Choose which account you'd like to link
Robinhood uses Plaid, a third party security company to easily link a bank. This process takes a matter of minutes to complete.
5. Purchase Cryptocurrencies On Robinhood
Now that you have a new Robinhood account with a bank linked, you are ready to rebuild your portfolio. Please be advised that Robinhood only has 11 cryptocurrencies as of this writing. So, before you commence this process, you should check the below list to ensure the cryptos you want to move to Robinhood will be supported.
Robinhood supports the following cryptocurrencies:
Bitcoin
Ethereum
Dogecoin
Solana
Polygon
Compound
Shiba Inu
Litecoin
Bitcoin Cash
Bitcoin SV
Ethereum Classic
In order to buy a crypto on Robinhood, follow the steps below to fund your new account:
Tap the Account tab (person icon) in the bottom right corner
Next, Tap Transfers
Tap Transfer to Robinhood
Choose the account you'd like to transfer from
Enter the deposit
Review the deposit
Submit the deposit
The final step is to use your funds to buy crypto in your new Robinhood account.
Search for the crypto you are looking to buy (ex. Bitcoin)
Tap Trade
Tap Buy
Enter the amount you are looking to purchase
Confirm details of your order
Swipe up to submit your order
Transfer With A Robinhood Crypto Wallet
If you have the new Robinhood crypto wallet, then the process is much easier. It also does not trigger a tax event as you are transferring the assets rather than selling and repurchasing.
With the crypto wallet, the process takes just 3 steps:
Set Up Robinhood Wallet
Locate the desired wallet address from Robinhood
Transfer from Trust Wallet to Robinhood
Let's take a look at each of these steps in detail.
1. Set Up Robinhood Wallet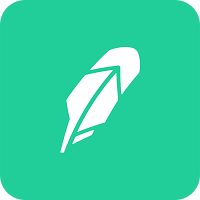 If you have been removed from the Robinhood crypto wallet waitlist, but have not yet set up your wallet, you will need to do so before starting the transfer process. If you already have your new wallet set up, then you can skip to the next step.
In order to set up your new wallet, you will need to verify email as well as your identity with a picture of your license. You will also need to download an authenticator app. Check out our guide to setting up a new Robinhood crypto wallet for more details.
2. Locate the Desired Wallet Address From Robinhood
When transferring crypto assets out of Trust Wallet, you will need a location to send them to.
In this case, that location is going to be a crypto wallet from Robinhood. Each crypto has a specific wallet, and each wallet has a specific address. If you want to send Bitcoin for example, then you need to ensure you are using the Bitcoin wallet. Using a wallet address from a different cryptocurrency could result in the loss of your funds.
This address can be found in Robinhood quickly and easily:
Locate the desired crypto by tapping on the search icon in the bottom menu and typing in the crypto you want
Scroll down and tap on the "Receive" button
Tap on the "Copy Address" button
3. Transfer From Trust Wallet To Robinhood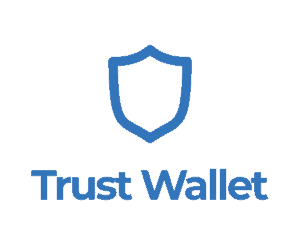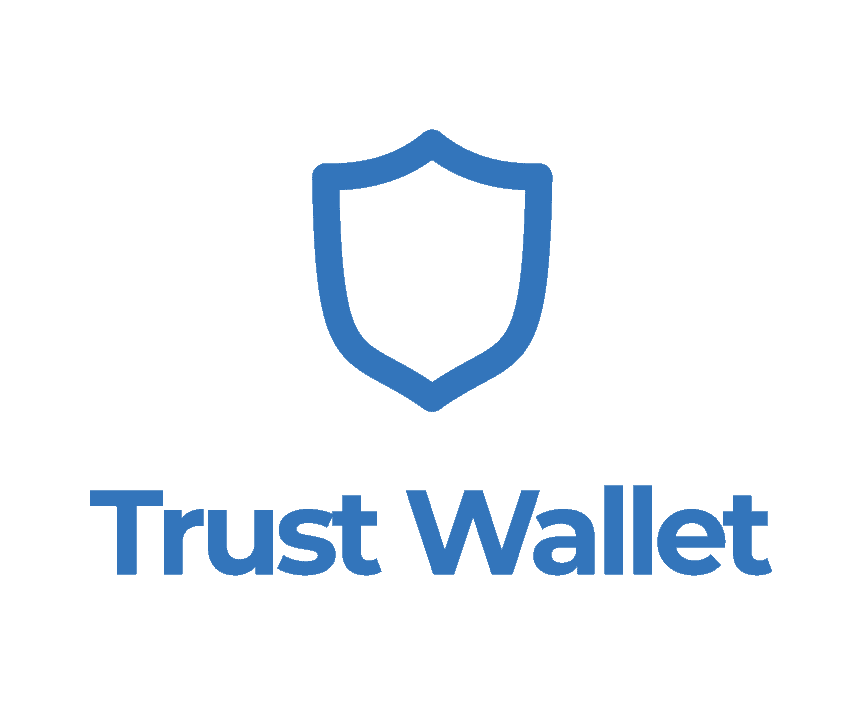 When your account is opened and verified, and you have copied your destination address, it's time to send your crypto. This process is pretty straightforward:
Choose the crypto you want to withdraw within Trust Wallet
Select the "Send" button
Paste your Robinhood wallet address that you just copied in the previous step
Set the amount of crypto you want to send, and press "Next"
Review transaction details, double-checking that your wallet address is correct and matches the cryptocurrency
Press "Confirm" to complete your transfer
This transfer may take a few days to complete. The main benefit of transferring assets in this way is you do not trigger a tax event. Additionally, you do not have to pay any transaction fees.
However, if you are trying to transfer a cryptocurrency that Robinhood does not support, you will not be able to complete the transfer.
Transfer From Trust Wallet to Robinhood: Final Thoughts
Transferring from Trust Wallet to Robinhood can actually be fairly complicated without the Robinhood crypto wallet. Additionally, because Robinhood supports a small collection of coins, it is possible that the coin you have is not supported on the Robinhood platform.
With the crypto wallet, the process is quick and easy. Without it, you will need to transfer the coins to another platform and then liquidate the position. This is because Trust Wallet does not support direct transfers to the bank.
If you want to learn more about Robinhood, be sure to check out our full Robinhood review!