Uphold and Coinbase are two popular cryptocurrency platforms among today's investors.
While Uphold does allow its members to trade some US securities as well as precious metals in addition to its cryptocurrency, many still prefer Coinbase. This is largely due to its simple user-interface, learning resources, and Coinbase Pro.
In addition, Coinbase also offers a much larger variety of cryptocurrencies available for trading. 
So, if you currently have crypto held with Uphold and want to transfer to Coinbase, you are in luck. Whatever the reason may be for wanting to transfer crypto from Uphold to Coinbase, we will show you how to execute this transfer step-by-step!
Limited Time: Robinhood 1% Transfer Bonus
If you transfer an existing brokerage account to Robinhood through December 8th, 2023, you can get an Unlimited 1% Transfer Bonus.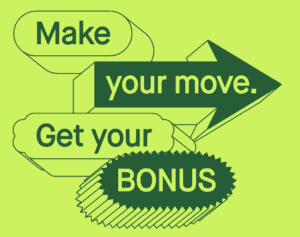 For example, if you transferred a brokerage account worth $50,000 - that would be a bonus of $500.
In addition, Robinhood offers a free stock for new users as well as a 1% IRA match for retirement accounts.
How To Transfer Crypto From Uphold To Coinbase
You can complete this process either from a computer or your phone using the two apps.
The process is done through 4 simple steps:
Verify your Coinbase Account
Gather Necessary Information
Withdraw From Uphold
Let's dive into each of these steps in more detail.
Best Free Stock Promotions
1. Open A Coinbase Account

Coinbase is a fan-favorite when it comes to cryptocurrency.
With over 100 cryptos available for trading and even more to monitor, Coinbase has one of the largest collections available. Members also love the simple navigation and user-interface. For those that are more advanced, they also offer a pro version with lower fees and a number of added perks.
Not only is Coinbase one of the largest crypto platforms, but also the oldest. Coinbase launched in 2012 and has been a leader in crypto ever since.
If you sign up for Coinbase using our button above, you will get $5 worth of free Bitcoin!
Opening a Coinbase account is fairly straightforward and can be completed with the following process:
Create an account with your email and password
Submit your address and SSN for verification and tax purposes
Set up 2FA by adding your phone number
Link to your bank account using a secure service called Plaid
Verify your ID by taking a picture of the front and back
2. Verify Your Coinbase Account
In order to send or receive crypto, you will need to verify your Coinbase account. 
When setting up a new Coinbase account, you are allowed to skip verification and do it later. However, to perform a transfer, you do need to verify your account.
This verification is done through uploading a photo of your driver's license or other state issued ID:
To do this, you will click "Send/Receive" once logged into Coinbase
A popup will appear that prompts you to upload a photo of your ID (front and back)
This can take 1-2 business days to complete
If the images are clear and match your information on file, your account should be verified in minutes.
Coinbase will send you an email with the outcome of the verification process. They will also email you in the event that they need additional information from you to verify the account.
3. Gather Necessary Information From Coinbase
In order to transfer crypto out of Uphold, you will need an external address. In this case, the external address would be a crypto's wallet within Coinbase.
Finding this wallet's address in Coinbase is easy:
Find the crypto asset you are looking to transfer in the Coinbase app
Click "Send/Receive"
A popup will appear with a QR code and an address
Copy this address with the "copy" function on your phone
You will use this once you initiate a transfer from Uphold
4. Send Crypto From Uphold To Coinbase Wallet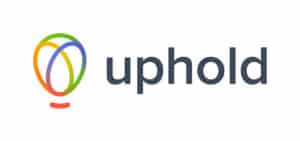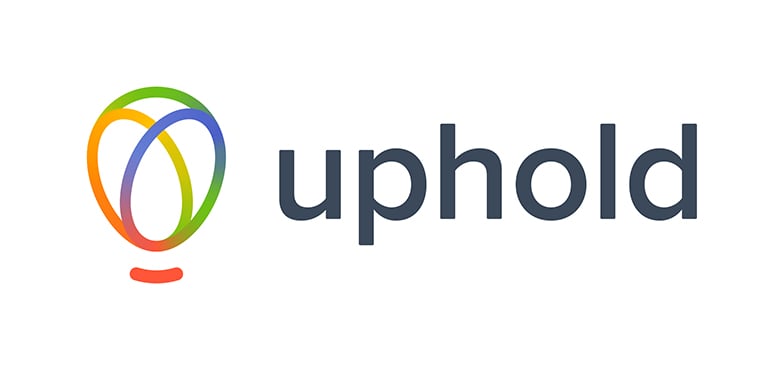 Withdrawing crypto from Uphold is actually pretty simple.
However, there are applicable fees to be aware of. When you transfer crypto off of the platform, you will incur a $2.99 withdrawal fee.
To see a list of all Uphold fees, take a look at their fee schedule.
To initiate a transfer, you will need to start a withdrawal:
Open the Uphold app or login to Uphold on your computer
Select "Transact"
A new screen will appear with "From" and "To" option
In the "From" selection, choose the crypto you would like to transfer
Next, enter in the number of coins you would like to move
Alternatively, you can enter in the dollar amount you would like to transfer in your local currency
In the "To" section, select the crypto network
Select the crypto network you are transferring, if you are transferring Bitcoin, select the Bitcoin network
Tap "Preview Withdrawal"
A new screen will appear asking for the wallet's address
Paste in the address you copied from Coinbase
After pasting in the address from Coinbase, tap or click "Confirm"
You will receive an email confirmation when the transfer is complete
Conclusion: Transfer Crypto From Uphold To Coinbase
Transferring crypto from Uphold to Coinbase is a fairly simple process. Because the transfer will incur fees, it is best to plan out your transfers to minimize fees. For example, if you have numerous crypto assets in Uphold that you are looking to transfer, you may want to exchange them all for the same currency first. As a result, you would only be doing one transfer/withdrawal instead of multiple.
This process can be completed in the app or on the desktop version. Either way, the process only takes a few minutes to complete.
Don't forget to grab your free stock worth up to $200 from Robinhood today!