Crypto is changing the world of money, and sometimes it feels like we're already living in the future.
With crypto becoming more popular every day, a swarm of crypto trading platforms and wallet options have begun fighting for people's trust.
There always seems to be another app with awesome features waiting to be explored.
One such app is Uphold - renowned for its "anything to anything" trading, one can trade cryptos, foreign currencies, stocks, and even precious metals, storing them all in one wallet.
However, Uphold users who want to trade a wider variety of cryptos may find Uphold limiting.
Crypto.com is a pretty great alternative to Uphold, with over 250 tradable tokens, a crypto debit card, and the ability to earn interest with your crypto.
Regardless of why you might want to make the switch, today we're going to show you how to make your transfer, step-by-step.
Below are the steps required to transfer from Uphold to Crypto.com.
Transfer From Uphold To Crypto.com
Transferring crypto from Uphold to Crypto.com is actually pretty straightforward.
You only need to take these 3 steps: 
Open a Crypto.com Account
Locate the desired wallet address from Crypto.com
Transfer your coins from Uphold to Crypto.com
Let's go over each part.
Best Free Stock Promotions
1. Open A Crypto.com Account


Before you can send your coins over to Crypto.com, you'll have to open an account with them.
Is your Crypto.com account already set up? Move on to step 2!
Follow these steps to open a new Crypto.com account:
Download the Crypto.com app and tap "Sign Up"
Enter your email address and accept the terms and conditions if you wish (read them first)
Press "Continue"
Verify your email address using the verification sent to the email you entered
In the email, click "Login"
After verifying, continue with the account setup
Enter your phone number and verify
Finish account setup by submitting your full legal name, copy of your ID, and a selfie
After submitting your account, you will be notified within 2-3 business days once you have been verified
After verification, create your 6 digit passcode
As long as your information is accurate and your images are clear, the verification process can be as quick as 5 minutes!
2. Find Your Crypto.com Wallet Address
Cryptos are stored inside digital wallets, each with a unique address, similar to email.
To send coins between wallets, you'll need the correct wallet address to send it to the right place.
Additionally, individual cryptos have a unique wallet address inside your app's wallet.
Cryptos can only be transferred to the same wallets of their type. If crypto is sent to a mis-matched wallet, you will lose that crypto forever.
For example, if you sent your Bitcoin to your Crypto.com account, but pasted in your Crypto.com's Ethereum wallet by mistake, you'd lose all the Bitcoin you sent!
Regardless of what crypto platform you use, it's crucial to make sure you have the correct wallet address.
Though that sounds intense, locating the right wallet address in Crypto.com is easy:
Tap "Transfer"
Select "Deposit" (you will actually perform the transfer within Uphold later. This step is simply locating the correct address to send your Uphold crypto to)
Choose "Crypto"
Select the crypto you would like to receive from Uphold
A new screen will appear with the wallet associated to your selected crypto
Copy the address by pressing the copy address button provided
We'll be using this address inside Uphold to start a transfer to Crypto.com.
3. Withdraw From Uphold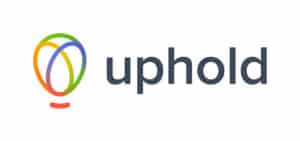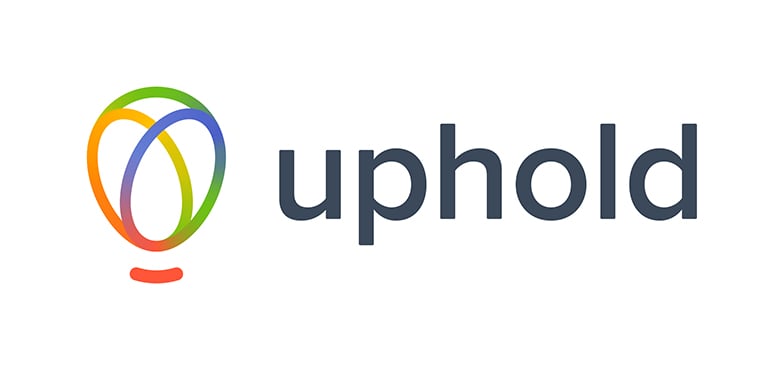 Now that everything's in place, we can go into Uphold and move your cryptos to Crypto.com.
Choose the "Transact" button at the bottom of the app (or on the right in your browser)
On the transact screen, press the "From" field, and enter the crypto you'd like to withdraw
Enter the amount of funds you'd like to withdraw
Click "To" and choose the correct crypto network of the coin you're transferring
Select "Preview Withdraw", and paste your Crypto.com wallet address
Click "Confirm", and enter your 6-digit code from your Authenticator App
Be aware that depositing crypto into Crypto.com can take up to several hours, so don't panic if it takes a while and your balance hasn't changed.
Transfer From Uphold To Crypto.com: Final Thoughts
There can be a lot of money riding on the info copied into your little mouse click.
Once you get a handle on cryptocurrency transactions, it really is as simple as a copy and paste.
That's why it's extremely important to double-check and make sure you're using the correct address - nobody likes losing money due to a simple mistake.