On July 1st 2022, Voyager Digital suspended withdrawals, trading and deposits to its platform. This guide was written prior to the suspension. Please refer to the official Voyager Digital website for more information.
Voyager is a strong crypto platform that features over 80 coins, commission-free trading, and a debit card feature funded with USDCoin. Instead of being a crypto exchange platform unto itself, it lets its users trade between many of the top exchanges today.
However, Voyager is limited in its coin-to-coin trading features. This snag has caused some users to want to switch their crypto to other platforms.
Uphold is another crypto platform that has several unique features - the main one being their "anything to anything" trading. With Uphold, users can store, buy, and trade between many asset types - cryptos, stocks, bonds, forex, and even precious metals can be traded with ease.
Whatever your reason for checking out Uphold, today we're going to show you exactly how to transfer from Voyager to Uphold.
Best Free Stock Promotions
1. Open An Uphold Account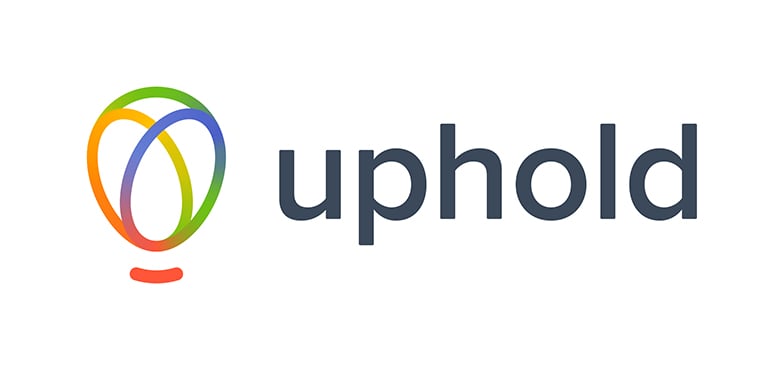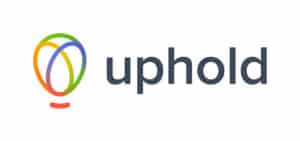 If you already have an Uphold account set up, skip down to step 2!
First things first - account credentials. When signing up for Uphold, you'll have to enter in all the usual details for accounts like these: your email address, a unique password, your country of residence, and citizenship.
Then you'll have to read through Uphold's terms of service, and agree to them, assuming you actually do agree.
After this, more details. You'll need to provide your first and last name, birthdate, and the territory you live in. To finish up this step, choose your username, and Uphold will send you a confirmation email.
You'll have to open that email to move on to the next step: 2-factor authentication.
In case you're unfamiliar, "2FA" is a way for apps and websites to have an extra layer of security. It works through making users confirm their identity by requiring them to enter a one-time code made by a separate 2FA app.
Uphold uses the Authy app for 2FA. Thus you'll have to download the Authy app and sign up to continue. Downloading Authy is pretty quick, you'll just need your phone number to sign up.
Lastly, to cross the finish line, you'll have to verify your identity with Uphold.
Verify by uploading the following information:
Current Address
Photo ID (like your driver's license)
A real-time selfie
After you're checked and approved, you'll be able to start using all of Uphold's cool features!
2. Copy Your Uphold Wallet Address
In order to transfer from Voyager to Uphold, you'll need to locate and copy your Uphold wallet's address to make sure your coins go to the right place.
Uphold accounts have multiple wallets inside of them - one for each kind of crypto Uphold supports.
You'll need to copy the same wallet address associated with the crypto you're sending. 
How To Find Your Wallet Address In Uphold:
Go to your portfolio (wavy button at the bottom of the app)
Choose the crypto you want to deposit into Uphold (the one you will be sending from Voyager)
Click the ellipsis at the top right (...)
Choose the option that says "Wallet Address"
Go to your private wallet
Copy your private wallet address
3. Transfer Crypto From Voyager


Now that you have your Uphold address copied and ready to go, you can start your transfer!
Go into Voyager and do the following:
Select the user icon in the top left corner of the "Portfolio & Market" page
Click "Transfer Cash or Crypto"
Choose "Send Crypto out of Voyager"
Select the crypto you'd like to withdraw
Paste your Uphold wallet address in the "To" field
Enter how much funds you'd like to withdraw, and slide to withdraw
Confirm your transaction with the 2-factor authentication instructions via email
Voyager does have some fees attached to withdrawals, please take these into account when moving your cryptos.
Transfer From Voyager to Uphold: Final Thoughts
Because both platforms use crypto wallets, transferring your assets is easy! You'll simply need to ensure your account with Uphold is fully set up. After that, it's simply copying and pasting the wallet address.
While the process is simple, it is crucial to copy and paste the right wallet address. For example, if you want to transfer Bitcoin, then you must copy the Bitcoin wallet from Uphold. Using the wrong wallet could result in lost funds.