In this article, we will be explaining the process of transferring over from Webull to Coinbase.
Webull is a popular commission free stock trading app that also supports some cryptocurrency trading.
Coinbase is a full blown crypto exchange that supports trading for dozens of different cryptos.
In most cases, people are looking to transfer over to Coinbase in order to have greater flexibility. With Coinbase, you can purchase a much wider variety of cryptocurrencies. In addition, you are able to send and receive crypto to and from your Coinbase wallet.
Unfortunately, Webull does not offer wallets yet. For that reason, you have to sell your crypto assets in order to get your money over to Coinbase at this time.
Nonetheless, we will be outlining the process involved with liquidating crypto assets over on Webull and moving that money over to Coinbase.
Best Free Stock Promotions
What Is Coinbase?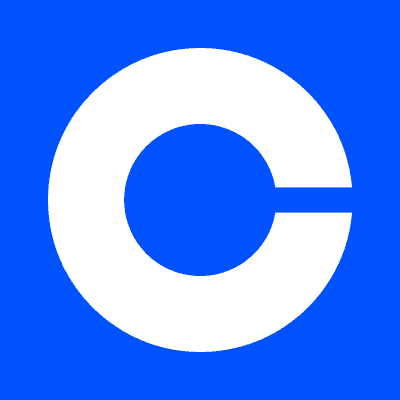 With Coinbase, users can easily buy, sell, transfer, and store crypto.
Coinbase allows users to store coins for free on the platform, however they do collect fees on crypto transactions. This fee ranges based on the size of the transaction.
You are able to trade over 100 different cryptocurrencies over on Coinbase, with new additions every few weeks. This is one of the many reasons why people switch over. Apps like Webull have a somewhat limited selection of crypto.
If you sign up for Coinbase using our button above, you will get $5 worth of free Bitcoin!
How to Transfer From Webull To Coinbase

Unfortunately, Webull does not currently support a direct transfer of cryptocurrencies out of the Webull platform.
That is because they do not offer crypto wallets, which allow you to send and receive crypto. As a result, your only option right now to get your crypto moved is to sell it and repurchase over on Coinbase. 
Keep in mind that this could result in taxes if you sell for a profit. Not to mention, crypto prices will fluctuate while you are in cash moving your money. These factors should be carefully considered before making the switch.
1. Sell Crypto Assets On Webull
The first step is going to be selling the cryptocurrencies that you have in Webull. If you are looking to move all of your money, you will want to sell all of your cryptos.
Again, be sure to consider the tax implications.
Here's how to sell:
Open the Webull app
Once you locate your crypto asset, select "Trade"
Select the "Sell" option
Enter the percentage of the asset you would like to sell (100% to sell all)
Click "Sell" and finally, "Confirm"
2. Withdraw Funds From Webull
Once you sell your crypto, you will need to withdraw your funds from Webull. It might take a few days for the sell transaction to settle and for you to be able to withdraw your cash.
Follow these steps below to withdraw your cash:
Open the Webull app
Tap "Transfer" on the home page
Tap the "Withdraw" button
Enter an amount equal to or below the amount you have in your account as cash
Select what bank account to have the money deposited to
Complete the transfer
It may take a few business days for the money to hit your bank account.
3. Deposit Funds To Coinbase
Once the funds from Webull hit your bank account, you can now make a deposit into Coinbase.
If you have an account already, you will just need to login to the app. If not, the first step is to create a Coinbase account. 
The process is simple enough to open a Coinbase account:
You will create an account with your email and password
Then, you will have to give them your address and SSN for verification and tax purposes
After that, you will be prompted to set up 2FA by adding your phone number
Then, you will link to your bank account using a secure service called Plaid
Lastly, it will prompt you to verify your ID by taking a picture of the front and back
Here's how to transfer money:
Open the app on your phone
On the left-hand column under "Wallet Balance", select "Deposit"
In the "Currency Type" field, select "USD"
Select the "Bank Account" tab
From the drop-down menu, select the verified bank account you would like to deposit from
Specify the amount for the transfer then select the "Deposit USD" option to confirm
It may take a few days for the money to transfer to your account. The good news is, Coinbase offers instant deposits. This means that you can begin investing immediately after you transfer the funds.
4. Purchase Crypto Assets
At this point, you are ready to purchase crypto assets over on Coinbase. You will find that there is a much larger variety of cryptos on Coinbase, so this may be a good time to explore new options or diverify.
Here's how to buy crypto on Coinbase:
Sign into your Coinbase account
Select "Buy" in the upper right-hand corner
Click the "Buy" field to select the asset you'd like to purchase
Enter the amount you'd like to buy
Select payment method
Click "Preview Buy" to view total and consider the fee
Confirm the order to complete the purchase
Final Thoughts
Those are the simple steps involved with moving your crypto assets over from Webull to Coinbase. Unfortunately, at this time you cannot send or receive crypto to or from Webull. The only way to accomplish the transfer at this time is to liquidate your crypto with Webull and transfer the money via the bank. Be sure to consider the taxes before selling your cryptocurrencies.
Don't forget to grab your free stock worth up to $200 from Robinhood today!