Webull is a strong finance platform that allows its users advanced features for trading stocks. Recently, it has also begun offering features allowing its users to buy select cryptocurrencies, such as Bitcoin and Ethereum.
However, while Webull has a great track record, their crypto features are very limited, and some users may want to take advantage of what other crypto platforms have to offer.
Some Webull users have noticed Uphold, and its ability to trade "anything to anything" between asset classes. Uphold is unique in that inside of 1 digital wallet, users can buy, hold, and trade across many asset classes, ranging from stocks, bonds, cryptos, forex, and even precious metals.
So, in this article, we highlight the process to transfer from Webull to Uphold. Let's dive in!
Best Free Stock Promotions
How To Transfer From Webull To Uphold
Currently, Webull doesn't offer the ability to send or receive crypto from outside of their platform.
Because of this, the only way you can transfer from Webull to Uphold is by selling off your crypto positions, and re-buy your cryptos with a bank transfer.
Unfortunately, this swapping back-and-forth from crypto to USD can result in a tax event if you've earned a profit.
These are the steps it'll take to rebuild your cryptos in Uphold:
Sell your Webull crypto assets
Transfer your Webull funds to a bank account
Link your funds from your bank account to your Uphold account
Purchase crypto assets with your Uphold account
Below, we'll show you how to do each step!
1. Sell Your Crypto In Webull


First, go into your Webull account. If you have multiple cryptos in Webull, you'll have to repeat these steps for each crypto you want to transfer:
Find the crypto asset, and select "Trade"
Choose "Sell"
Enter the percent amount you want to sell (probably 100%)
Click "Sell"
Review the transaction, and press "Confirm"
After all your cryptos have been sold off, you can transfer the sum of your funds into your bank account.
2. Transfer Your Webull Funds To Your Bank
Now you'll move your money into your bank account, so you can fund your crypto purchases in Uphold.
After selling off your cryptos, it may take a few days for the funds to settle in your Webull account.
You won't be able to transfer your money out until the funds settle. Additionally, it takes around 1 trading day for ACH withdrawals to process. 
Use the following steps to complete your withdrawal:
Choose "Transfer" from the home page
Select "Withdraw"
Enter the amount you'd like to withdraw from your funds.
3. Link Funds to Uphold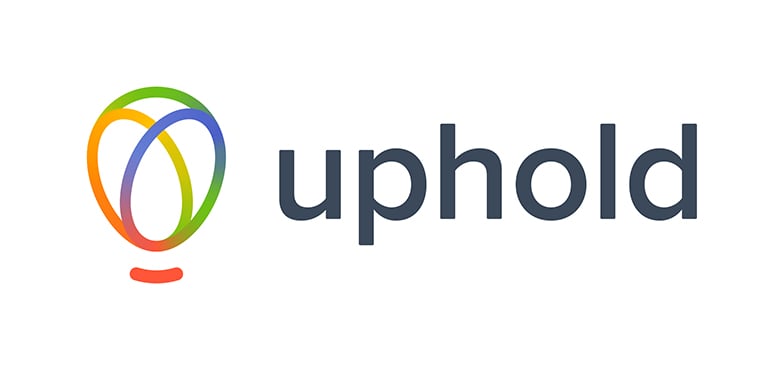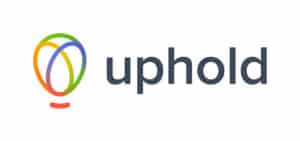 In order to buy crypto in Uphold, you'll need to link a bank account or a credit/debit card.
With Uphold, there's an option to fund your account using a card. With this method, you'll be subject to a 3.99% fee. Alternatively, you can link your bank account to transfer funds directly, without any fees.
Linking A Bank Account
First, we're going to show you how to link your bank account - once you set it up, you'll have it linked forever, and it can save you from some real fees.
Uphold uses Plaid to stitch everything together, so the process is pretty streamlined.
Your name on Uphold and your bank account must match in order for this to work:
Click on the bottom right of your mobile app, or the left side of your web browser "Web Wallet".
Choose "Linked Accounts"
Next to "Bank", click the + sign on the right
Select USD as your bank currency
Click Continue inside of Plaid
Select your bank
Login using your bank login info in Plaid, or on your bank's website (on the web, you'll be redirected automatically).
Finish the link by selecting your bank account.
The only trade-off between funding your account with your bank over your credit/debit is the funds you deposit will be subject to a 65-day cooling period.
You'll be credited the same amount you deposit into Uphold, and can buy, sell, and trade instantly, but you won't be able to withdraw your original funds in dollars until the cooling period ends.
This means bank transferred funds can't be withdrawn out of Uphold until the 65 days is up.
Linking A Credit/Debit Card
We recommend avoiding fees by using your bank, but here are the steps for linking a credit/debit card just in case.
On Mobile:
Click the bottom right corner of the app
Tap Linked Accounts
Click the + symbol on the top right
Select "Credit or Debit Card"
Enter your card information and select your currency
Finish by clicking "Add Credit/Debit Card"
On Your Web Wallet:
Inside the Transact Panel on the right, choose "From"
Click the + symbol to the right of "Credit or Debit Cards"
Enter your card info and select your currency
Select "Add Card"
Now you can buy crypto using the funding source you've set up.
4. Purchase Crypto Assets In Uphold
We're almost there - soon you'll be able to reclaim your crypto positions, as well as explore all of the various assets Uphold has to offer.
Before re-buying your crypto portfolio, you may want to consider looking into the new investment options in Uphold.
With Uphold, you can buy a wide variety of altcoins, foreign exchange, US stocks & bonds, and precious metals.
Here's how to buy crypto (and any other asset) on Uphold!
On Mobile:
Choose the Transact symbol at the bottom of the app
Select "From", choosing your bank or credit/debit card
Enter the amount you'd like to spend
Tap "To" and choose the asset you want to buy
Select "Preview Deposit" (entering your CVV code if using a card)
Press Confirm to finalize
On Web Wallet:
In the Transact Panel on the right, select "From"
Choose your bank account or credit/debit card
Enter the amount you'd like to spend
Click "To", choosing the asset you'd like to purchase
Click "Preview Deposit"
Enter your CVV code
Accept the transaction terms
Press "Confirm"
Don't Forget!
Though losing potential growth opportunities with your cryptos is certainly annoying, the biggest inconvenience with transferring cryptos this way is also the easiest to forget: capital gains tax.
Be sure to understand the potential taxes associated with liquidating your assets, especially if you're moving large quantities over to Uphold.
Hopefully in the future, platforms like Webull will offer crypto wallets native to their platforms, to provide a modern experience for their users.
For now, in order to transfer from Webull to Uphold you will need to sell your assets first and then transfer the proceeds to a bank.