How to diversify real estate investment? Whether you are a new real estate investor or a seasoned veteran, diversifying your portfolio can help spread your risk across multiple investments. When evaluating a possible investment, all of the potential risks and rewards need to be considered. Some of the most critical factors being diversification and the overall risk of the portfolio.
Diversification benefits occur when a portfolio achieves optimal returns while maintaining lower volatility than individual investments.
You can achieve diversification when you hold a group of uncorrelated assets in a portfolio. Because most real estate is less liquid and takes longer to convert to cash when compared to stocks and bonds, diversification can be even more crucial.
Invest In Real Estate With $500
These days, it could not be easier to invest in real estate thanks to Fundrise!

Fundrise is a real estate crowdfunding platform where investors from all over pool money together to invest in private deals.
The fee is just 1% and returns have been solid so far.
You can choose between 3 different portfolios geared towards growth, income or both.
The minimum investment is just $500 and you do not need to be an accredited investor.
Dividends can be reinvested to earn compound interest.
Real Estate Portfolio Diversification
REIT - Real estate investment trusts. Where groups of investors pool their money together and issue shares of the trust to the individual shareholders. Typically a passive way to invest in real estate.
Residential Rental Properties - Buying houses or apartments and renting them out can provide a great income stream.
Real Estate Crowdfunding - Real estate partnerships that typically provide an online experience where you can track the performance of your investment and get updated information. Real estate crowdfunding is another way to invest in a passive real estate investment.
Commercial Property - Purchasing commercial property where businesses can lease space can be a great way to invest in real estate. Commercial leases can drive high competition if in the right area and many times high cash flow.
Creating Mixed Asset Portfolios - Purchasing multiple types of investment within the same asset class can provide even more diversification. This is the reason I wrote this article, investing in multiple types of real estate can reduce your risk. 
Location Diversification - Buying real estate in different geographic areas can help reduce your economic risk in a single location.
Benefits of Diversification
As real estate investors acquire more properties, the advantages of diversifying a portfolio become clear.
Minimizing Risk

- Investors can minimize risk by diversifying across different asset classes, regions, and property types. As an investor builds a portfolio of uncorrelated assets, the overall risk of the portfolio decreases.

Preserving Capital

- One of the other benefits of diversifying your investments is the preservation of capital. Over a long period of time diversifying your portfolio can preserve your investment, by limiting both volatility and the overall risk of the portfolio. This reduces the odds of loss and capital erosion due to poor investments.

Generating Consistent Returns

- Lastly, diversification can help generate consistent returns. As an investor holds multiple assets within a portfolio, there is less likelihood of one investment skewing the return of the entire portfolio. This way, overall portfolio returns have the potential to stay more consistent over the long term.
Real Estate Diversification Opportunities
Real estate as an asset class has many diversification opportunities. There are many different property types, classes, and levels of risk. Real estate is typically associated with buying physical brick and mortar buildings.
However, direct ownership is only one of the options available to investors looking to buy real estate. Securitized investments can also be made through listed and non-listed real estate funds or through private investments in real estate companies or trusts.
You can achieve diversification by allocating capital to multiple types of real estate properties and markets in your portfolio. So, if an adverse economic event were to occur to one of the properties, a well-diversified portfolio would not be as negatively affected.
The advantages of diversifying a portfolio are well-documented. Real estate returns have had lower correlations when compared with other asset classes such as stocks and bonds. It is important to choose each investment in its relation to the other holdings within your portfolio. There are several options you can take to diversify your real estate portfolio. Here are a few of them...
REIT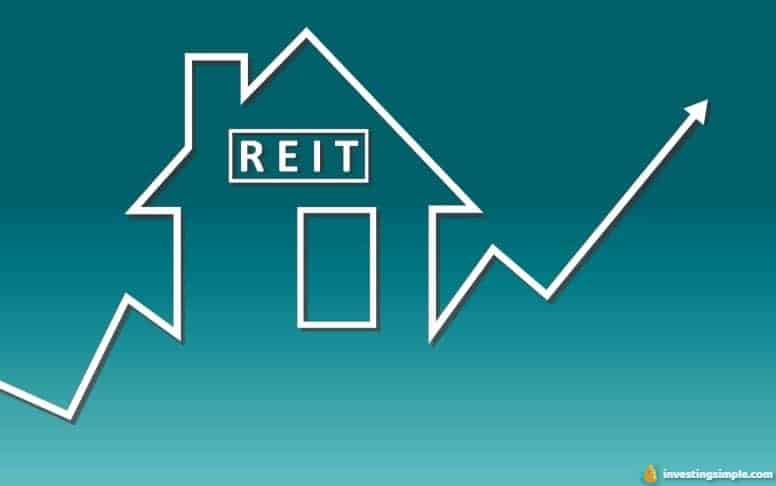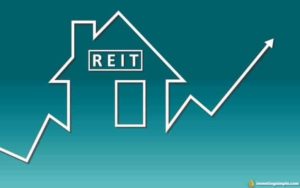 A Real Estate Investment Trust or REIT is a way for investors to passively invest in real estate. A REIT is a company that owns or operates income-producing real estate.
REITs give investors an opportunity to own real estate with the ability to earn dividend-based income and appreciation. REITs can be public or private and invest in many different types of properties, mortgages, and other real estate assets. REIT investors invest money into real estate assets and in turn, earn a share of the income produced.  
REITs allow investors to buy into real estate without having to manage or finance a property, yet receive dividends. REIT's by law must pay out at least 90 percent of their taxable income to their shareholders. 
REITs came to be popular in the 1960s when investment bankers created a way to buy real estate in a portfolio and issue equal shares of that portfolio to individual investors. There are mortgage REITs, equity REITs, and mixed REITs. Each has its own specific goal and is typically managed by a board of directors and investment advisors.
Since 2008, U.S. housing has seen a drastic comeback after home prices were cut in half during the great recession. As the real estate market shows strength, the more relevant REIT's may become in investors' portfolios.
Real Estate Crowdfunding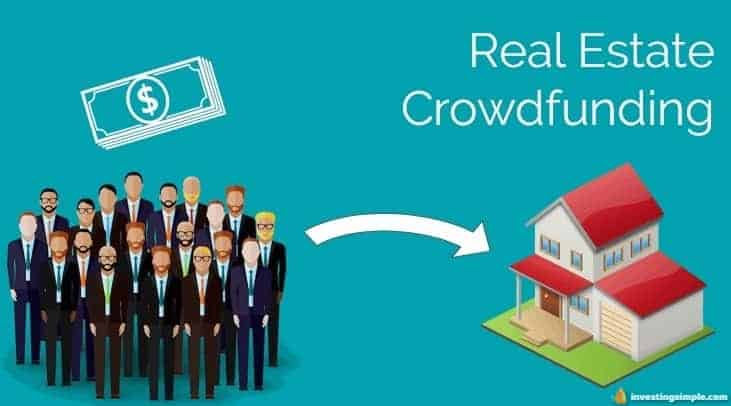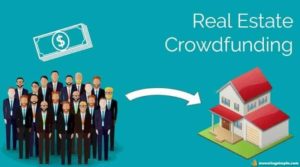 Real estate crowdfunding allows investors to invest in real estate for a lower minimum dollar amount than going at it alone.
This is a relatively new form of investment since the laws regarding crowdfunding changed in 2012, but it has been growing ever since.
The crowdfunding market gives investors the option to make investments that connect directly with developers. Previously, investing in a private real estate group was only available to those who could afford an investment of $100,000 or more.
Crowdfunding investments can be very affordable, and there are many accredited and non-accredited platforms to choose from. Crowdfunded real estate investing platforms such as Fundrise and Realty Mogul require a minimum investment of $500 or $1000, respectively. 
Besides the low minimum investment, part of the appeal of real estate crowdfunding is that it is accessible online through digital platforms which give investors continuous updates about the progress of each project.
This gives the investor a more detailed description of the ongoing events occurring within each investment when compared to traditional REITs, which typically give you a painfully long prospectus to read over.
Some platforms allow you to pick and choose projects to invest in, which is a more active approach to this type of investment. Other platforms offer a passive investing approach. They build portfolios around specific investment objectives.
For example, you could find a growth portfolio or income-oriented portfolio offered on the Fundrise platform.
Best Real Estate Platforms
Residential Rental Properties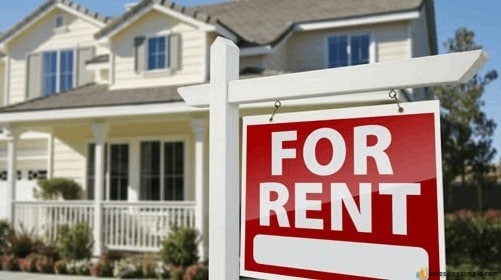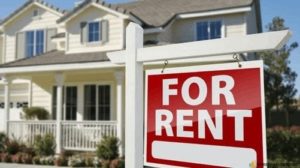 Multifamily housing is appealing to investors because it has the potential to produce more cash-flow than a single-family dwelling. These properties are sometimes called multi-dwelling units (MDU), which refers to two or more units under one roof.
These types of properties can be attractive as an investor because they attract a larger group of tenants, which cuts down on the chance of vacancy and loss of income.
Apartment housing is another option for a multifamily dwelling investment. Apartment buildings have the potential to scale quickly because of their multiple income streams. Since the potential income can be greater and more consistent than single-family homes, investors have a better chance of getting financing on subsequent property purchases.
This can allow investors to leverage the existing properties they own in order to purchase additional properties.
The most common investment metric for an income producing property is the cap (capitalization) rate. This is determined by dividing the property's price into its net operating income. The cap rate represents the return before debt. Cap rates vary based on the kind of property and its location.
Commercial Properties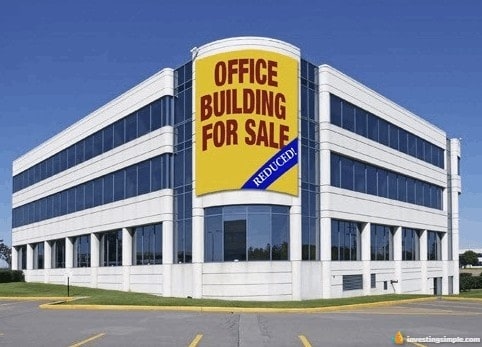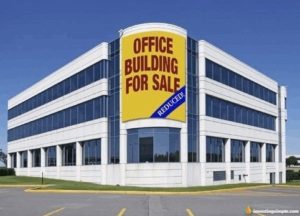 Some investors choose to invest in commercial properties as a way to expand their portfolio, as the U.S. market for commercial properties is huge, presenting almost unlimited investment opportunities.
Financial investments can range from small boutiques to giant shopping malls. Commercial properties allow investors to purchase a larger structure and lease the units to businesses for income.
As opposed to residential properties, commercial investments can sometimes require more work and carry more risk. Yet a steady stream of cash, as well as high-income potential in a good area, makes commercial real estate an attractive real estate investment.
There is high potential in commercial properties due to longer lease terms, lower vacancies, higher revenues, and triple net leases (the ability to have tenants pay for the building's taxes and insurance in addition to the monthly rent).
Because commercial properties can be challenging to manage and require a larger initial investment, there can be less competition from other buyers for these types of properties, when compared to residential properties.
However, larger real estate investment trusts and companies will be cutting most of the larger commercial real estate deals. Those making the leap from residential investing to commercial investing will find a sharp learning curve, but commercial properties have the potential to earn a high return on a large investment.
Location Diversification Strategy
Just as it is beneficial to diversify the type of asset, it is also a good idea to diversify based on location. The real estate market can be vastly different depending on the location you are thinking of investing. Consider the current economic environment in the location where you are looking to invest as well as the potential of home prices and rents. 
Expensive markets can be identified using a variety of metrics. One way to measure affordability is the ratio of the average local home price divided by the average annual rent. Using these expensive metric markets are greater than 20, which include San Francisco, LA, NYC, and Denver.
In expensive markets are those where the ratio of average home price to average annual rate is less than 17. Some of these markets are Cleveland, Orlando, and Atlanta. Having multiple properties in different locations protects against an economic downturn in a specific region. 
Mixed-asset Portfolio
Asset allocation within your investment portfolio is one of the most important factors when trying to build a well-diversified portfolio. Real estate is just one of the 5 traditional asset classes that you can add to a portfolio.
In order to create a mixed-asset portfolio, real estate is often added because there is a lower correlation between real estate and other asset classes. Numerous studies have found that private real estate investments have a lower correlation to stocks and bonds.
A study by Hoesli and Lizieri in 2007 found for public real estate (REIT's), there is a moderate level of correlation with bonds, and a higher level with the general equity market. This is something to keep in mind when creating a mixed-asset portfolio.
Risk-adjusted Returns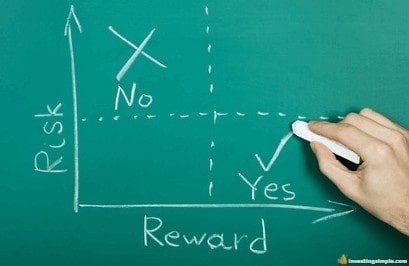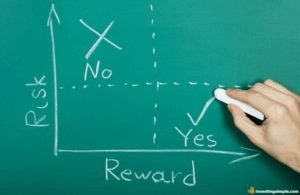 No matter what strategy you choose to pursue, strong diversification can potentially maximize risk-adjusted returns. By investing in properties with different attributes, you can optimize your portfolio by reducing risk while maintaining attractive returns.
Investments that are uncorrelated typically have different characteristics, income streams, geography, or property type. Since uncorrelated assets typically move in opposite directions, they are less likely to lose value at the same time.
Diversification Summary
Owning real estate can be a benefit to your overall investment portfolio. It is important to understand how to mitigate the risks involved with a real estate investment. Diversification can help you build a well-balanced portfolio, achieving optimal returns while maintaining lower overall volatility. 
Diversification is a principle all investors should be familiar with. By allocating capital to multiple uncorrelated assets, you can achieve optimal returns while reducing overall portfolio risk.