Webull is a commission-free stock and ETF trading platform. Experts designed Webull for the active trader who is looking for a more dynamic user interface than most free platforms are offering. This platform has features specifically for traders such as technical indicators, research agency ratings, financial calendars and more.
Webull offers two types of individual accounts: Cash and Margin.
The platform also offers IRAs, including Roth, Traditional and Rollover.
We will be explaining what all of this means for you now!
1. Webull Cash Account
A cash account is a type of brokerage account in which you, as an investor, must pay the full amount for the securities you purchase. In other words, you must have the cash in your account to place trades.
Your Money = Your Buying Power
Webull does not allow day trading with a cash account. For people new to investing, this can be thought of as a safeguard.
Day trading refers to the process of buying and selling securities on the same day, often online, on the basis of small, short-term price fluctuations. It is both high stakes and high stress, and requires razor sharp attention to the value of securities moment by moment.
Most day traders are doing this as their full-time job to earn a living. It requires a deep understanding of the market, extreme tolerance for risk, and the ability to make decisions at lightning speed.
Settled And Unsettled Funds
For a Webull cash account, you need to keep a close eye on both your settled and unsettled funds.
Unsettled money includes cash received from liquidating securities over the previous two days. Once it has cleared, it is considered settled.
Settled funds are immediately available for you to use to buy securities, giving you power to withdraw.
You can't access unsettled funds until the two day window has passed.
Best Free Stock Promotions
2. Webull Margin Accounts
The first thing you need to understand is that margin trading is far riskier than trading with the cash you have available. You don't need to have the cash on hand to cover your trades. Instead, it is based on the value of your portfolio at that specific time.
A margin account lets you leverage both the money and securities you already own to buy additional securities. Sure, it gives you an opportunity to help increase your return on investment. But on the other side of the coin, it can greatly magnify your losses.
At the end of the day, your portfolio could be worth a fraction of what it was that morning.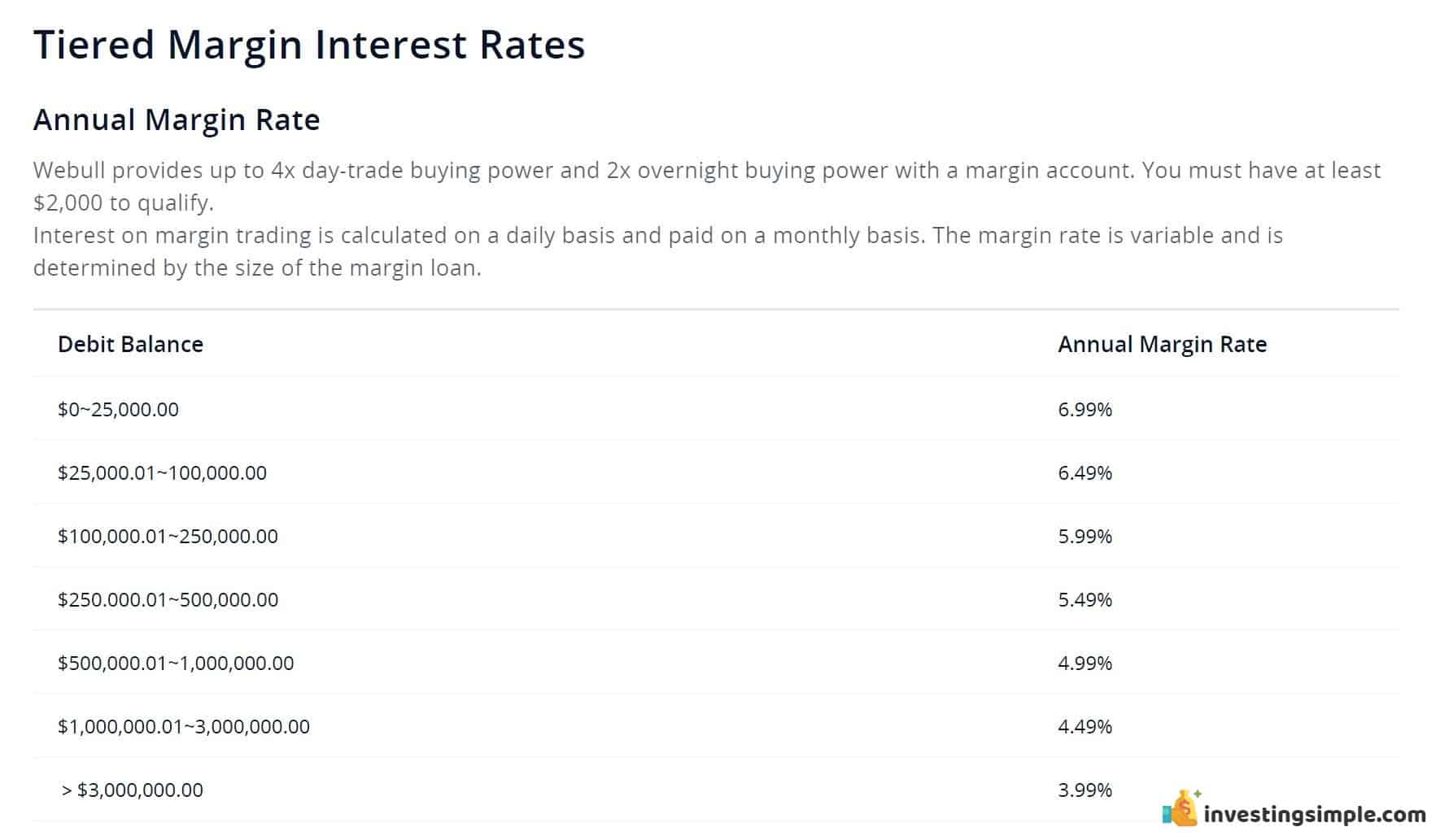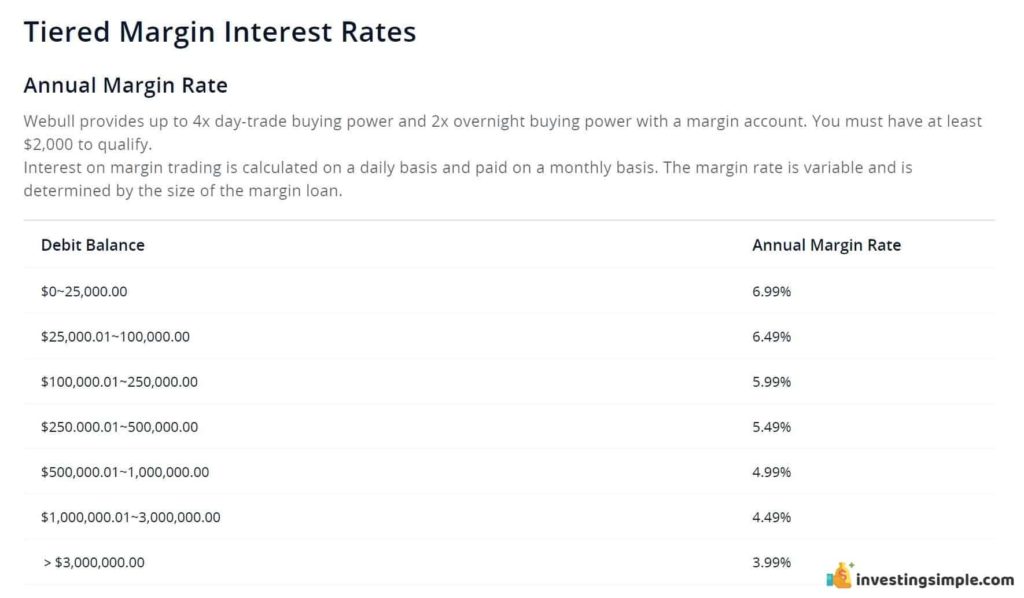 A Webull margin account lets you use unsettled funds to place trades. You can risk the funds and securities you already own to buy more.
The number of trades you can make on margin depends on the value of your account. If you have $25,000 or less in your account, you are limited to 3 trades in 5 business days. However, if your account is worth more than $25,000, your trading is unlimited.
Again, proceed with caution with a Webull margin account.
3. Individual Retirement Accounts (IRAs)
Webull also lets you open Traditional, Roth and Rollover IRAs. You can open one IRA, but you must have an individual account before creating one.
Webull lets you trade stocks and exchange-traded funds (ETFs) in IRA accounts. In fact, you will have greater investment flexibility. Most 401(k)s and other employer retirement plans only provide a limited selection of investment choices.
With an IRA, you can pick from a wider range of investment options.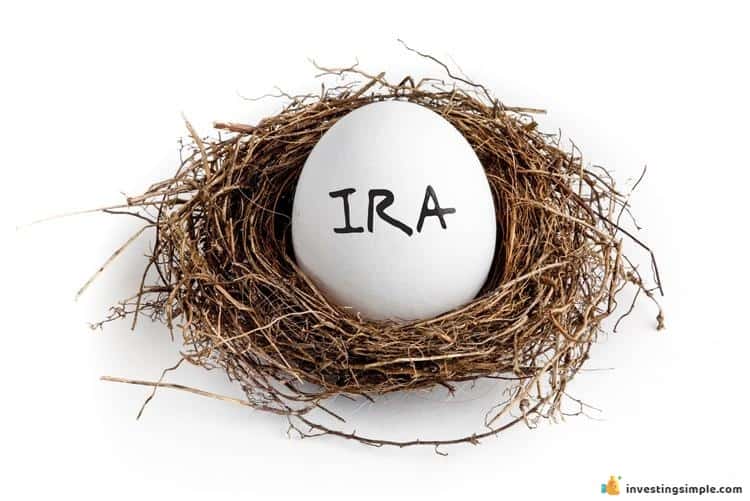 Conclusion
The investing platform Webull offers a number of account types that should suit most investors out there.
If you are new to investing, a cash account may be your best option. It restricts your trading to the cash on hand without letting you dip into the value of your portfolio. However, if you are experienced and make several trades a day (day trading), a margin account offers you more flexibility.
IRAs are a wise account to open at any age or stage of life. Webull has a full menu including Roth, Traditional and Rollover.
Chances are good you will find what you're looking for in the array of Webull accounts.