Investing in the stock market today is more popular than ever. This is largely due to the ease of trading made possible by companies such as Webull and Robinhood.
The main barrier to investing in the stock market used to be the difficulty to trade. Today, with one of the various trading apps, you can create an account and make your first trade in less than 15 minutes. For many investors today, the question becomes which trading platform to use. Two of the front-runners, Webull and Robinhood, are often at the center of this discussion.
So, is Webull better than Robinhood? Or is Robinhood better than Webull? The answer largely depends on your investing acumen and financial goals. To better understand the pros and cons of each platform, it is important to understand a little of the history of trading and how these trading apps came to be. Understanding the purpose of the two companies helps identify the benefits of each.
Investing in the Stock Market Then and Now
Investing today looks almost nothing like its former self. In fact, back in the 1950's, just 4% of the United States population owned stocks. That number increased to 20% by 1990. And today? According to a poll by Gallup, 55% of Americans own stock as of April 2020. So what changed and influenced the way we invest today?
One of the main changes is that brokerages themselves have transformed. The image of a trading floor with stock brokers rapidly making and accepting phone calls to prospective investors pitching investments and offering advice is losing popularity to the DIY online brokerage.
What is a Brokerage?
In order to buy and sell stocks, we go through a brokerage. Rather than calling a company directly and offering to buy equity or stock ownership, we work through a brokerage. A brokerage is simply a company that buys or sells goods or assets for another company.
Today, there are essentially two types of brokers: traditional and online. A traditional broker is someone who takes your phone call, offers financial advice, and places trades for you. An online brokerage, like Robinhood or Webull, allows you to buy and sell assets without the face to face interaction. It gives you the ability to buy and sell on your own.
In 1991, E-Trade became the first readily available online brokerage. Afterwards, companies like Charles Schwab and TD Ameritrade became popular despite the hefty commissions on each trade.
Commission-Free Trading
Before 2013, investors mostly had to pay a commission to a brokerage in order to buy and sell stocks. Robinhood was created with one main idea in mind: to create an investment platform for all types of people. They announced commission free trading and no account minimums, which sought to help people start investing with very little amounts of money.
Soon after, Charles Schwab announced in 2019 that they would also no longer charge a commission. Since then, many brokerages have followed the trend in making trades commission free.
Robinhood and Webull have even both launched fractional shares, which allows investors to spend as little as they want. A share of Tesla is currently trading for about $615 (at the time of writing this article), but you can purchase a piece of that share for just a $1! Investing is truly easier today than ever.
Webull vs Robinhood
Both platforms have a number of features for investors such as commission free trading, $0 account minimums, SIPC insured accounts, mobile and desktop apps, free stocks when you sign up, and more.
Where the two brokerages differ is where we can determine which app is best for us. Read our full Robinhood vs Webull review to learn more!
Why Robinhood?
Robinhood was created in 2013 by Vladimir Tenev and Baiju Bhatt. They decided to create the platform after learning that individuals had to pay commissions for every trade while many large corporations did not.
Robinhood states on their website that their mission is to "democratize finance for all." They have sought to create a platform truly for everyone: "At Robinhood, we believe the financial system should be built to work for everyone."
Simply stated, Robinhood is a trading platform designed to make investing easy to understand for all levels of investing.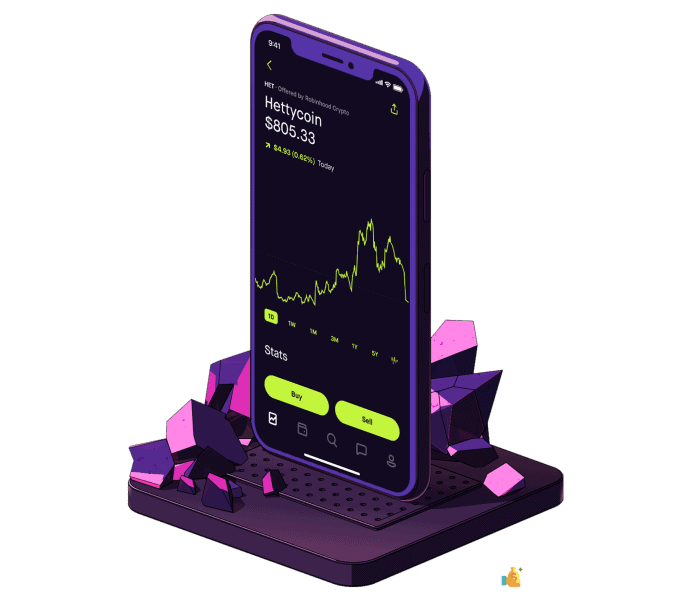 Robinhood Pros and Cons
The Robinhood app is incredibly easy to navigate. It is a great platform to learn about investing and start making your first trades. With fractional shares, you can truly invest with any amount of money.
What investors like most about Robinhood is its simplicity. You can trade stocks, ETF's, options, and cryptocurrency in a matter of seconds. They even offer a bank account and a debit card. They do not however currently have any retirement accounts such as a Roth IRA.
Where Robinhood falls short for many is its research tools. The charting and data provided within the app is very basic. Many investors find themselves leaving the app to research an investment. However, this can be a positive or negative thing about Robinhood. For some, it is great because the app doesn't overwhelm with data. It is clear and to the point. As is the goal with Robinhood, it really simplifies the app.
For others though, the lacking data is a major drawback. While you can see basic company information and stats, you can't see advanced technical and fundamental analysis.
Though Robinhood really caters to new and beginning investors, this does not mean that intermediate or advanced investors won't enjoy the platform.
Why Webull?
So if Robinhood was created primarily to make investing readily available to all, why was Webull created?
Webull was created by Wang Anquan in 2017. Though it shares many similarities with Robinhood, Webull was designed for intermediate and advanced level investors. It features many more research tools than Robinhood, which appeals to more active investors.
Webull states on its website that they offer two things:
An all-in-one self-directed investment platform that provides excellent user experience
Advanced and intelligent tools and services
Webull was not created with everyone in mind, rather it was designed as a single stop platform. Therefore, it will naturally have information and data that some find cumbersome or overwhelming.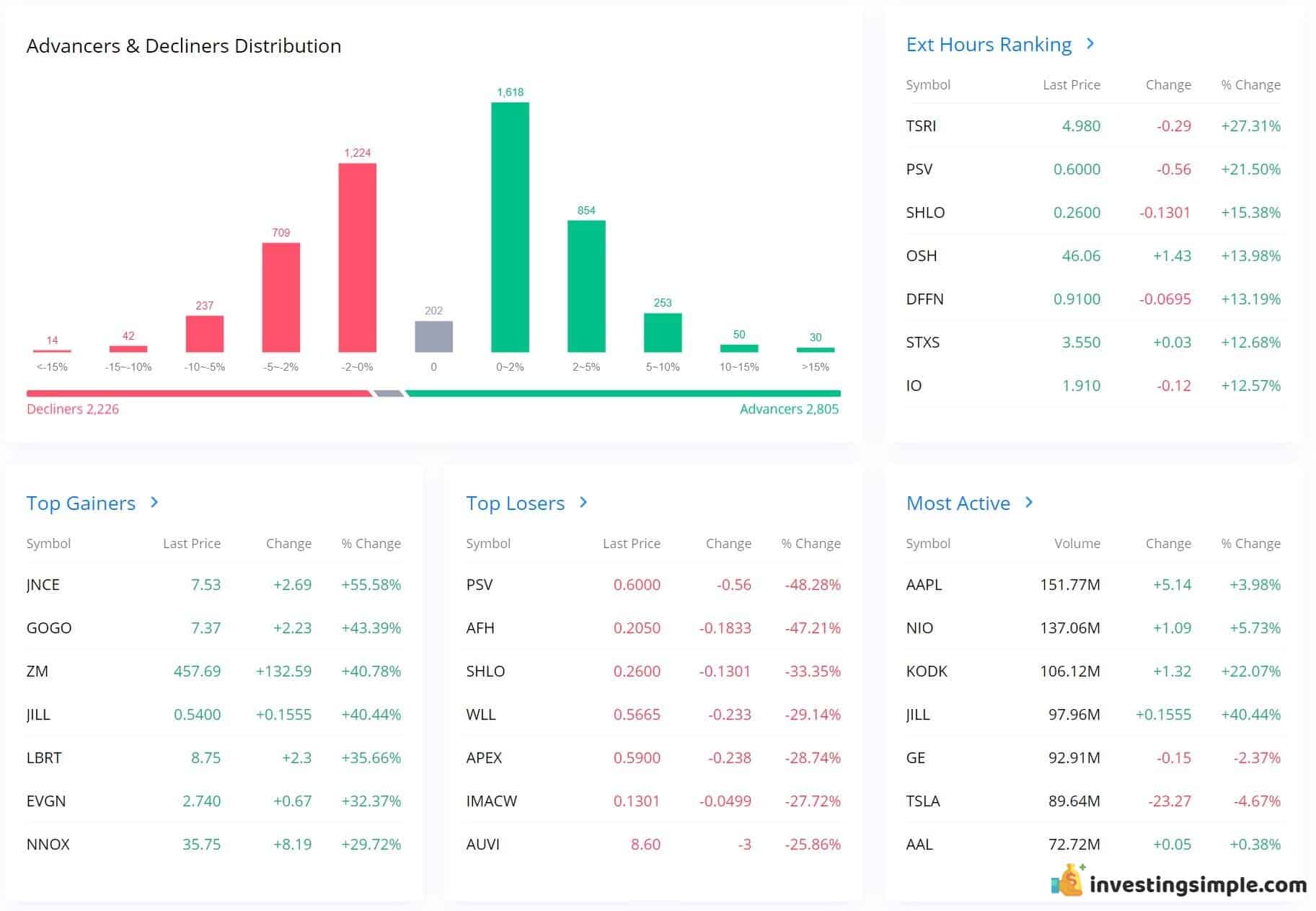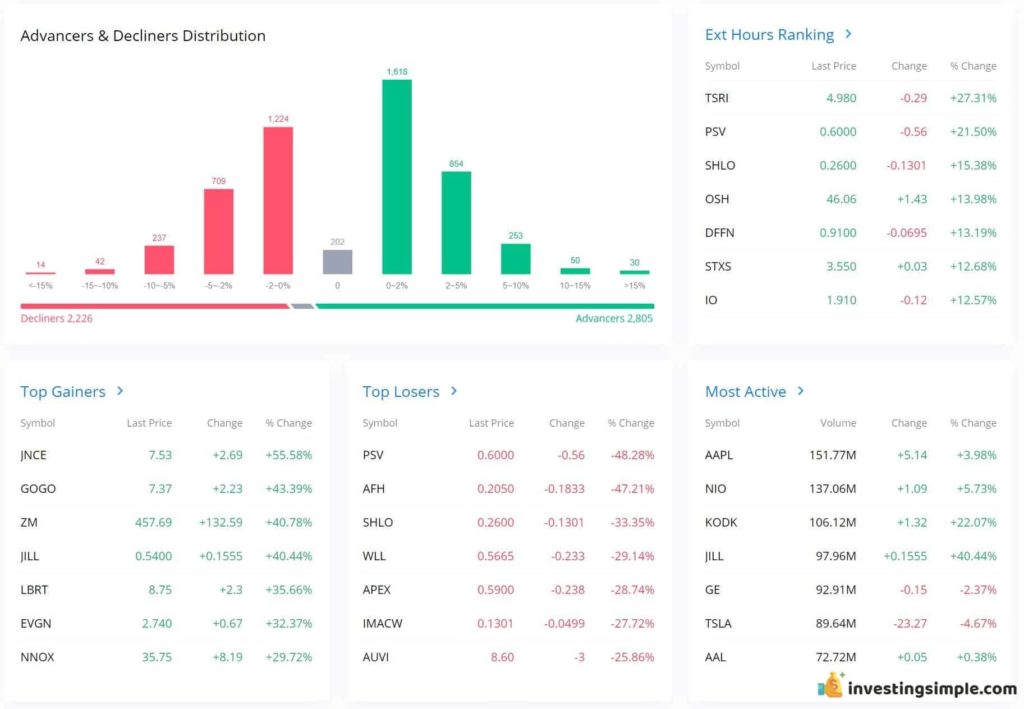 Webull Pros and Cons
What Robinhood is lacking in data and analysis, Webull definitely makes up for it. Webull was designed for someone who wants to dive into technical or fundamental analysis. Webull also has a well-designed app, though it can feel complicated to newer investors.
With a broad offering of account types and assets, Webull is a great option for many. In addition to stocks, ETF's, options, short selling, and cryptocurrency, Webull also has retirement accounts. (Webull does offer cryptocurrency trading, though do not yet have as many cryptocurrencies as Robinhood.) They do not currently offer a bank account and debit card.
A great feature of Webull is what they call Paper Trading. They offer a trading simulator, which allows investors to experiment with trades without spending actual money.
Webull also incorporates a social aspect to their platform. People are often very curious to hear what others have to say about an investment. Within the platform, you can actually read comments from many other investors about particular investments. In fact, this idea of combining social networking and investing is how the Public Investing platform was created.
Another advantage for Webull is the customer service. They have an actual customer support phone number and provide instant responses to questions. Many online brokers do not offer a customer support line where you can talk to an actual person due to the extra costs.
Is Webull Better than Robinhood?
Webull is typically better for intermediate to advanced level investors. With advanced charting and data analysis, active investors are able to find what they need. Robinhood, on the other hand, is designed for everyone, which naturally means it is simplified and generally caters best to beginner investors.
Both have a number of features that make their platforms great to use; it just depends on what you are looking for.
Creating an account with either is completely free. Thus, we encourage investors to download both and see which platform makes most sense for them. Get started and download Robinhood or Webull now! For many investors, a combination of various platforms is best suited for their needs.
There are also many other investing platforms that may be better catered to your needs such as M1 Finance or Betterment. Each individual investor is different and therefore has different needs.
Best Free Stock Promotion