Investing, though seemingly complex from the onset, is a simple task. Make a smart long-term plan by investing in a company you believe in or an index fund to capture a wide group of companies. Then, sit tight and watch your money grow.
While your money keeps on growing, you might notice dividends are deposited into your account. Just what are these and what happens to them on the Webull platform?
We'll tackle this and other topics in the following article so you're a more-informed Webull user!
What Is Webull?
Webull is a commission-free stock and ETF trading platform that was launched in 2017. Today, it has over 11 million users across the U.S. and around the globe.
It quickly became known for its extensive offerings, ranging from technical indicators and simulated trading to timely analyst advice.
Because of this deep wealth of resources, Webull caters to more seasoned traders who are actively involved in the market. It is not intended for passive, long-term investors who may not need real-time updates and financial calendars. In fact, Webull's extensive platform can be overwhelming for complete beginners.
However, the app itself has a well-organized design and is easy enough to navigate. Webull is mobile and desktop accessible.
Free Stock Promotion
Webull is offering a free stock that you can take advantage of right now by signing up.
Users who open a brokerage account on Webull and deposit $100 or more are eligible to win 2 free stocks worth up to $1,850!
When you open an account, Webull will send you one stock that is worth anywhere from $2.50 - $250. Once you fund your account with $100 or more, you will receive another free stock worth $8 - $1,600!
Once you receive the free stock, you can hold or sell the awarded stock that has been credited to your account. If you decide to sell the stock, you can either withdraw the cash or use it to purchase a different asset on the platform.
Click on the link below to take advantage of this offering!
What Are Dividends?
Dividends are a portion of the profit that companies pay out to investors. This typically happens on a defined cadence, often quarterly, and is usually never a surprise for investors.
Not all companies pay dividends, but many do. It is often the larger, well-established companies that pay dividends and have for decades. Think of companies like Coca-Cola, Walmart, and Procter & Gamble. These companies have been paying their investors dividends for several years. Some investors choose to invest in these stocks simply because they know a dividend is nearly guaranteed.
A company is not required to pay dividends and it can stop paying them at any time. Though, if a company chose to decrease the size of its dividend or stop paying altogether, many investors would be quite upset.
How much will your dividend be worth? That depends on two factors: the number of shares you own and the dividend per share.
Each dividend-paying stock has a predetermined dividend payout per share. This could be paid out on a monthly, quarterly, or even annual basis. In most cases, dividends are paid out quarterly.
Let's say you have 100 shares of a company that pays a $0.25 dividend per quarter. 
You would earn $25 per quarter from this stock.
Why Are Dividends Paid Out?
When a company begins seeing years of consistent profits, they can choose to share those profits with shareholders. This in turn attracts more investors and builds confidence in the company's future. Rewarding investors regularly with cash payments is also a good way to keep them around and interested.
Some companies never pay dividends. For example, Berkshire Hathaway has never paid them. They believe the profits are better spent being reinvested into the company, not paid out to shareholders.
What Can I Do With Dividends?
When it comes to this question, you essentially have two choices. There's always the option to pull the money out of your account as cash and invest in something else or simply spend it like you would a normal paycheck.
However, if you are a dedicated investor and are confident in what you have invested in, the smarter option might be to reinvest those dividends automatically into the same source that paid you the dividend.
Since the goal of investing is to increase your net worth, the smarter option for your situation may be to reinvest the money earned from dividends. This move will buy you more shares of stock without costing you a penny.
Reinvesting your money allows you to earn compound interest.
Dividends on Webull
Some investing platforms will reinvest your dividends for you automatically whenever they are received.
This is known as a Dividend Reinvestment Program or DRIP.
Webull does not currently offer automatic reinvestment. However, it was just recently confirmed that this will not be the case for much longer. The company has announced that this feature will soon become available and all users will be notified when it is.
Currently, investors who receive dividends on Webull will see a dollar figure arrive in their cash account on the platform. Users must then conscientiously determine how to use this money. They can then either reinvest it or withdraw it, as stated earlier.
However, Webull does support fractional shares. This means that in order to purchase a share of a company, you no longer need to put up money for the whole share.
This feature is not exclusive to Webull and several other brokerages offer the same feature. Companies like M1 Finance will support both dividend reinvestment and fractional shares whereas Webull only offers fractional shares.
See this article for how Webull compares to M1 Finance.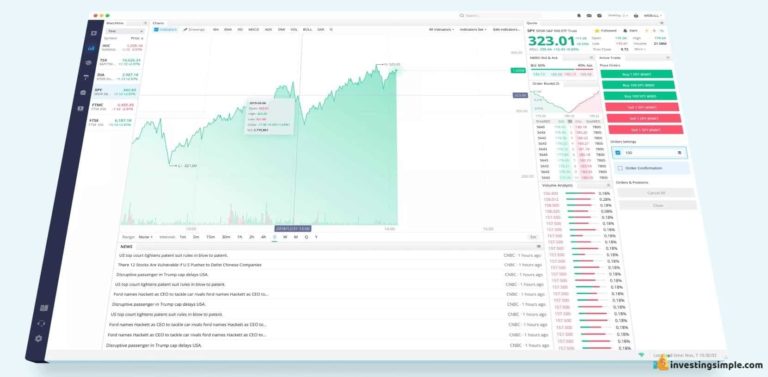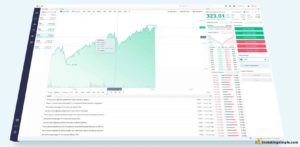 Dividends on Webull: Final Thoughts
Reinvesting your dividends is one of the wisest decisions you can make in your investing strategy.
Although Webull does not have automatic reinvesting, it may offer this soon. In the meantime, check your portfolio at least quarterly for dividends and use the money to buy more shares.
Dividends will be added to the cash balance within your account when earned. Save this money up, and use it to purchase whole or fractional shares of other stocks. Your future self will thank you!
Best Free Stock Promotions