If you are using a free investing app like Webull, it is natural to wonder what would happen to your assets if the service were to go out of business. 
This is a common question for new investors and it is often coupled with a list of other questions. This includes questions such as "Is Webull Safe?" or "Is Webull Legit?"
These questions can be of specific interest to Webull investors as this is a service that does not charge a commission for trades. This fact alone can lead people to ponder how sustainable the platform is and how it makes any money at all. 
For the more curious individuals, you can curb your knowledge craving by reading this article on how Webull makes money.
As you read further in this article, we will do our best to make it clear exactly what can happen if the Webull platform goes under in the future.
For more information, check out our full review of Webull and remember that new users get 2 free stocks for signing up and funding their account with at least $100!
What Is A Broker-Dealer?
First of all, let's identify Webull in technical terms. 
Webull is a broker-dealer, which is a term that people familiar with investing have likely heard. 
If you are new, this name means exactly what it implies. It is their job to broker a transaction between the buyer and seller of tradable financial assets. 
When a broker-dealer (like Webull) brokers a transaction, it is common for the company to use a clearing house to complete the transaction. 
Clearing houses act as a facilitator of the transaction between the buyer and seller of a financial asset.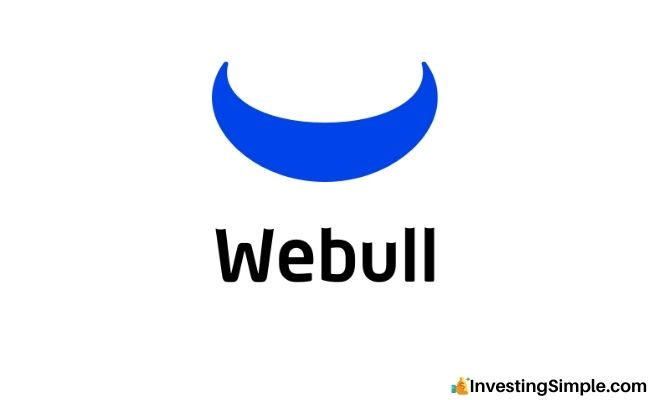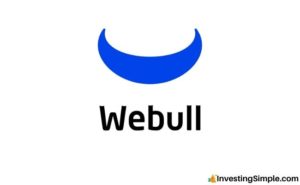 What Clearing House Does Webull Use?
Webull works with Apex Clearing Corporation which acts as its clearing house and holds custody of all assets that are in Webull accounts.
This is the same clearing house that many of the free investing apps rely on.
A custodian holds their client's assets in a separate account. This does not mean that you transfer ownership to the custodian. Whether it is a broker-dealer or a custodian, you never transfer ownership. 
In a nutshell, Webull does not mix its assets with yours or those of other customers. 
Furthermore, if there is a case of insolvency, the assets that are held by a custodian are in no way accessible to a creditor. 
Federal regulations and the SEC dictate that the separation of these assets requires annual reporting and strict compliance.
FDIC Insurance
Does Webull offer FDIC insurance?
Short answer, no.
FDIC insurance is probably something you are familiar with if you have a personal bank account. 
FDIC stands for Federal Depository Insurance Corporation. This entity is responsible for protecting any deposits that are with a federally registered bank. 
This means that each depositor has insurance for up to $250,000. This only applies to each depositor and not every individual account. 
However, Webull is not a federally registered bank. They are a broker-dealer, meaning they are covered under a different type of insurance called SIPC.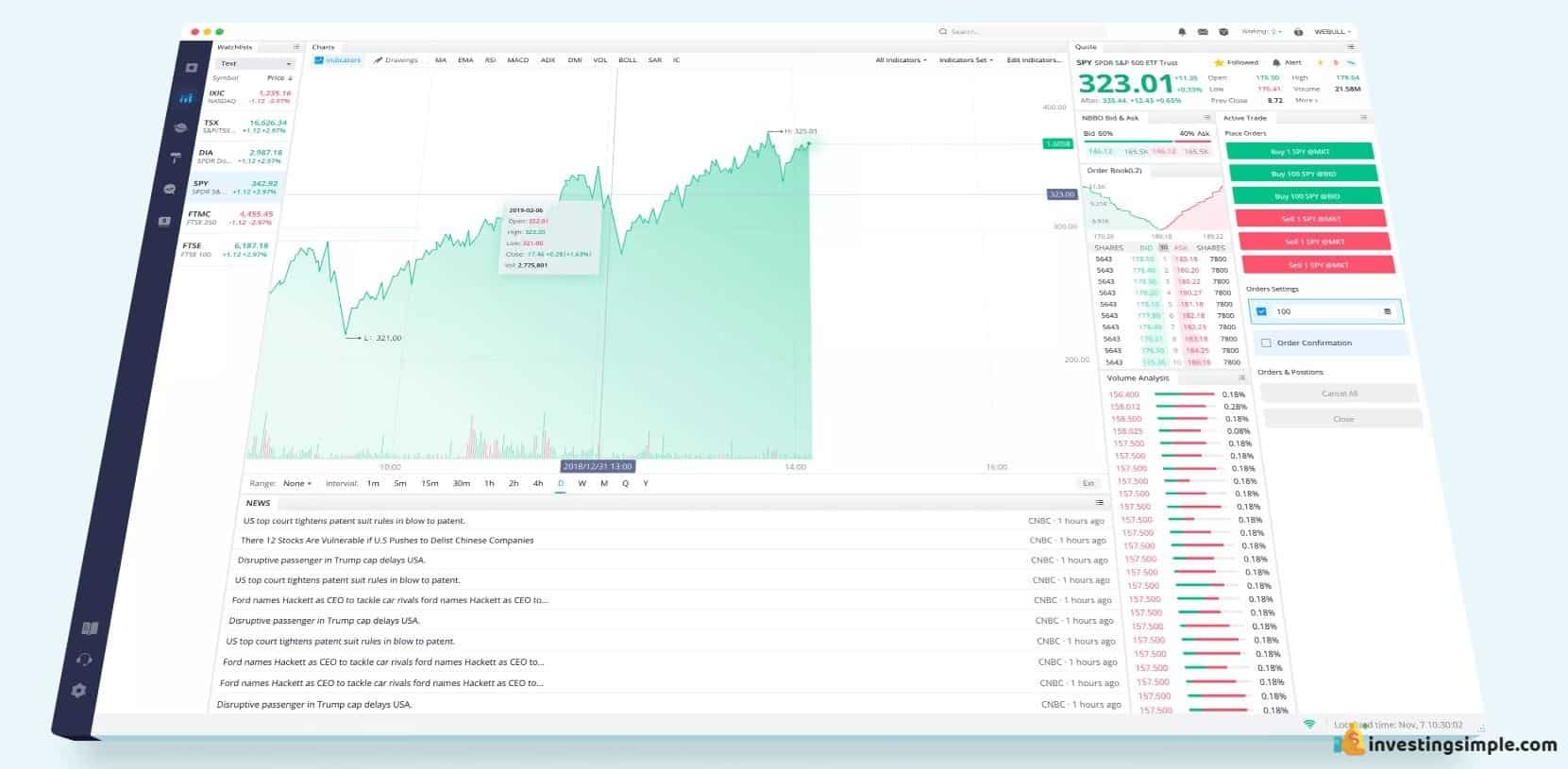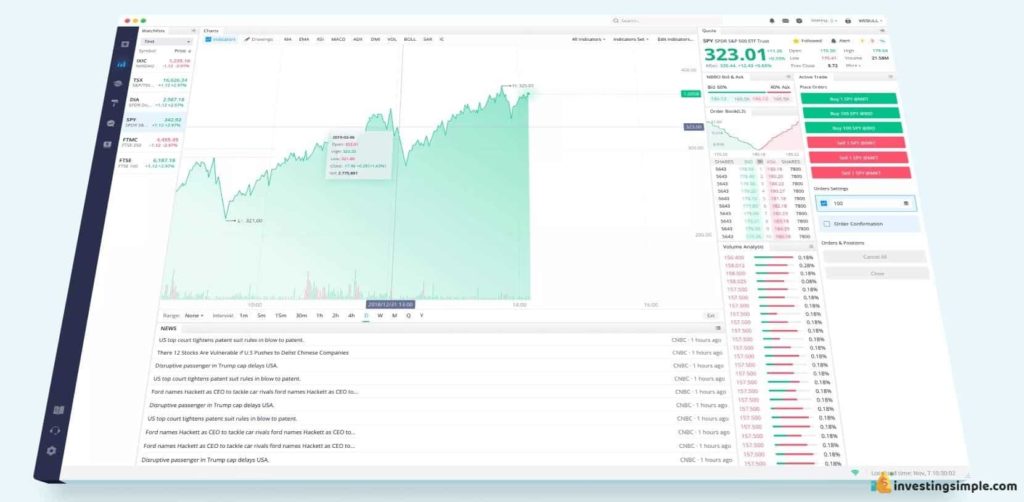 SIPC Insurance
Does Webull offer SIPC insurance?
Yes!
The SIPC is the Securities Investor Protection Corporation.
This organization was founded to protect investors in the event a brokerage breaks the law and puts a consumer's personal assets at risk.
If a broker is insolvent, cannot return assets to their clients, or the client's assets are missing, the SIPC will ensure that there are protections for the client during the liquidation process.
In addition to protecting assets, if there is a theft, the SIPC will reimburse that theft up to $500,000 per individual client. 
This includes up to $250,000 for cash held within a brokerage for the purpose of investing.
FINRA & SEC Regulation 
The Financial Industry Regulatory Authority is a non-profit organization that aims to ensure investor protection and the integrity of the financial market. 
FINRA works under the supervision of the SEC to write and enforce rules, examine firms for compliance, foster market transparency, and educate investors. 
Both Apex Clearing and Webull are registered with FINRA and the SEC. 
Additional Safety Through Apex Clearing
In addition to the governing bodies and insurances listed above, Apex Clearing has taken an extra step to ensure their clients' financial securities. 
Per the Webull website, it is stated that Apex Clearing has an additional insurance policy in place. 
This policy provides "protection for securities and cash up to an aggregate of $150 million, subject to maximum limits of $37.5 million for any one customer's securities and $900,000 for any one customer's cash. Similar to SIPC protection, this additional insurance does not protect against a loss in the market value of securities." 
This means that in addition to the protection provided by SIPC and the FDIC, your assets will have another layer of protection through Apex Clearing. 
So... Is Webull Safe?
Short answer, yes!
Webull has the same SIPC insurance as any other brokerage out there. In addition, they also have additional insurance through Apex Clearing. 
They also store all data securely and encrypt it. Furthermore, they do not sell your information to third parties.
There is no obvious risk to investing with Webull other than losses that may incur through typical investing. You can rest easy knowing that Webull is a platform millions of people trust. 
In a nutshell, if Webull were to go out of business, you have protection because...
You maintain ownership of your assets. Webull only acts as the broker-dealer. 

The cash you have in a brokerage account for the purpose of investing is covered by the SIPC up to $250,000.

Your investments are also covered by the SIPC for up to $500,000.

Both Webull and Apex Clearing are under the supervision of the SEC and FINRA to ensure your safety as an investor. 

SIPC insurance protects you against theft or the unauthorized trading of your securities.

Apex Clearing has taken the additional step to ensure client safety with the purchase of an insurance plan with more coverage than what SIPC provides on its own.
One of the best parts about Webull is new users get two free stocks just for signing up and funding their account with +$100!
What Happens If Webull Goes Out Of Business: Final Thoughts
Though you just read above that your investments and cash are protected in the case of insolvency and fraud, know that you need to protect your investments against yourself. The risk of losing it all through your own choices is very real. This is why we urge you to do your own research and think before you act.
In today's world of meme stocks and other retail investor-fueled buying, rest assured that if you do the proper research and invest wisely, it will pay off in the end.
Best Free Stock Promotions