Filing your taxes can be a huge headache for beginner investors. Even with free and easy-to-use services like Webull, you are bound to have questions. If handled properly, tax time can be a time of calm, and not of stress.
The great news is that Webull follows the same IRS regulations as other financial institutions. So, if you've been investing before your start with Webull, the process will look familiar. However, this requires action on your part as Webull will not file your taxes for you.
Webull has been proven to be a great app for those looking to be more involved in their investment portfolio. While it can sometimes be a bit murky for the beginner due to their advanced resources, you might find Webull to be a great investing app for active traders. 
Be sure to check out their current promotion and get two free stocks just for signing up and funding your account with just $100!
Filing Taxes With Webull
In the end, filing your taxes after a year of using Webull is the same process as with other institutions. Webull will send you documents that show your overall trade outcomes for the year. You are then required to take that information and document it on your IRS tax forms. The transfer of information from Webull to your tax filing documents is where users will typically mess up.
To help its users avoid making this mistake, Webull has streamlined this process by allowing investors to directly import this information into tax services like TurboTax. This can save you time and potential headaches by automatically importing this information for you. A real lifesaver for someone who does their own taxes.
One thing to keep in mind is that Webull and other free investing apps will most likely not be mailing you tax forms. All communications will be handled electronically. You can either import directly into TurboTax or print out your tax forms yourself for you or your preparer.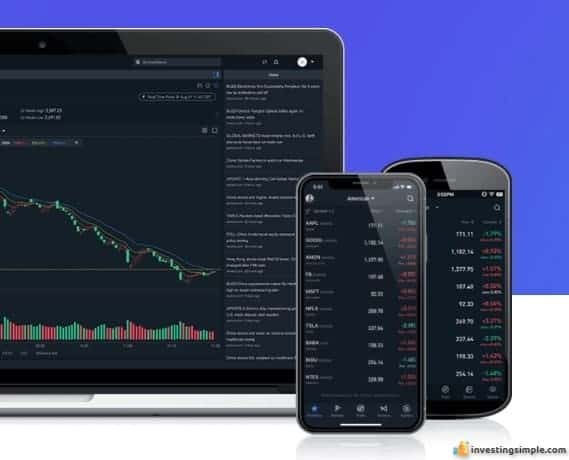 Tax Forms Webull May Send You
Webull will send you an email a day before your tax documents are going to be ready for you to view. They will then send you a follow-up email the next day with your tax documents attached. The time in which you are going to receive your form is dependent on the type of account, or accounts, that you have with Webull.
1099-R: You will receive this form if you received a distribution of $10 dollars or more from a retirement account.
Consolidated 1099: This form is used to assist you in filing your income tax return. This form will provide 1099-B from broker transactions, 1099-DIV for dividends, and 1099-INT for interest. 
Form 5498: This is a form that your IRA trustee must file with the IRS stating contributions or conversions within your retirement accounts. You will not need form 5498 to file your taxes but it's an important document to keep in your records.
Dividend and Interest Income Taxes
Dividends are often an investor's favorite tool. However, just like all other returns, they are subject to taxes. In the world of investing, there are two types of dividends: qualified dividends and ordinary dividends.
Ordinary dividends, such as those received by most companies, will be taxed at your standard federal income tax rate.
Qualified dividends are dividends from US companies that have met certain requirements from the IRS. This allows dividends from these organizations to be taxed on a sliding scale based on a person's income. This tax rate can be anywhere from 0% to 20% depending on your situation. 
Interest income is also taxed at your ordinary income tax rate. The exception to this standard proceeding is Municipal Bonds. These bonds are offered by local governments and are necessary to perform special projects. Because of this, it is exempt from federal income taxes. Depending on the state, it could also be free of state taxes. 
Capital Gains Taxes
Just like with any other form of investing, there will be a taxable event if you sell any positions which have resulted in a gain or a loss. Capital gains and losses affect taxes in different ways but both will have tax implications.
There are two categories of capital gains and losses: short-term and long-term.
A short-term gain is taxed at your ordinary-income tax rate. While a long-term gain is going to be taxed at either 0%, 15% or, 20% and based on your ordinary income tax bracket.
To keep that as simple as possible, you will pay lower tax rates if you hold investments longer. That is why many people follow long-term investing strategies, some of those followed by legendary investor Warren Buffett.
You will not have to pay taxes on any money that you lost while investing. This money can be used to offset capital gains or ordinary income up to $3,000 in a given year. If your losses exceed this, you will be able to carry those losses into subsequent years.
Retirement Account Taxes
Webull offers retirement accounts on their site. According to Webull, "There are no opening, closing or annual fees for Webull's Traditional, Roth and Rollover IRAs." However, there are still taxes that apply to these accounts.
Retirement accounts will not be taxed on dividends and interest when they are received. Instead, if taxes are owed, it's when money is disbursed out of the account. 
Roth IRAs are retirement accounts that are funded with after-tax dollars. If you take money out of your Roth IRA as a qualified distribution then you will not owe income taxes. This is because you already paid taxes on your contributions to the account.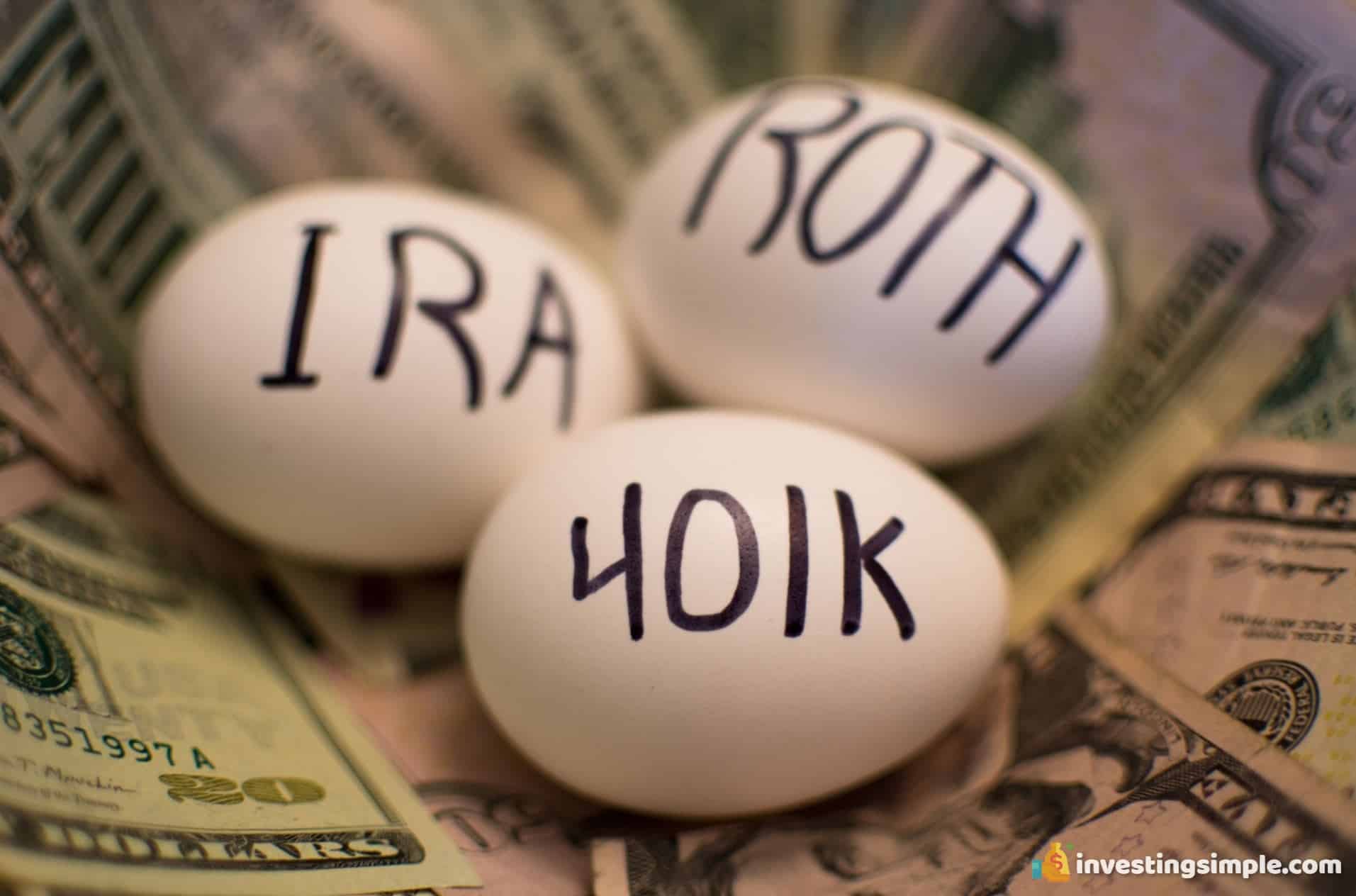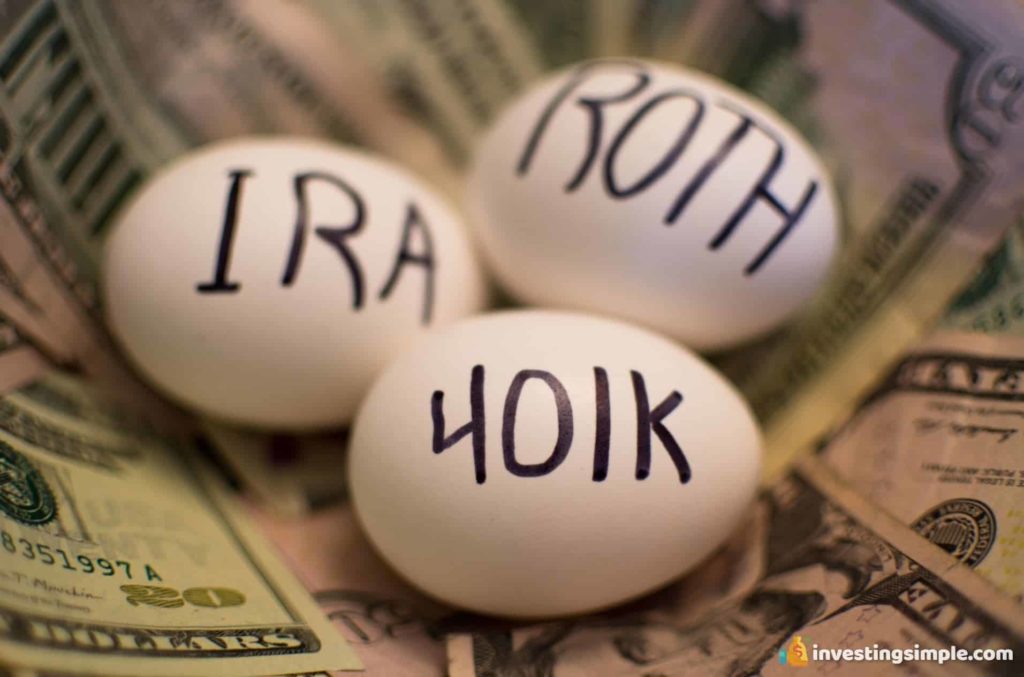 Retirement Account Penalties
While retirement accounts are very favorable for those investing for the long-term, they aren't as kind to those who need the cash now. If you take an early non-qualified distribution out of a retirement account you may be charged a 10% penalty. This is in addition to income taxes on the funds. For most retirement accounts, you will need to wait until you are 59 and ½ to take a qualified distribution.
There are a few exceptions to the penalty such as buying a house for the first time, disabilities, medical bills, or paying for higher education. Make sure your retirement plan allows for these exceptions before you take an early distribution. 
But as a general rule of thumb, you want to avoid pulling money from these accounts.
People generally use retirement accounts for long-term investing and should be a part of most financial plans. 
Roth IRA accounts again have an exception here as you can withdraw contributions (not earnings) from a Roth IRA at any time. However, any earnings accrued and withdrawn from a Roth IRA are subject to the 10% penalty unless you meet the required age of 59 1/2. Some exceptions apply. 
How Does Webull Handle Wash Sales?
There may be a time when you sell an investment at a loss. If this happens, you must remember the wash sale rule. A wash sale takes place when you sell a security for a loss and then try to buy it back within 30 days of the original sale.
The IRS will deny a loss if you try to do this in an effort to deter people from generating large tax losses. If this happens to you, it means that you will not be able to offset any gains or deduct this loss from your income. 
Webull Taxes: Closing Thoughts
Upon signing up with Webull, they will require certain personal information from you. This is so they can be accountable to the IRS and submit the required information. Because of this, it is important that you are honest in filing your taxes. Simply 'forgetting' to report income earned from Webull will do you no favors in the long run.  
Your taxes with Webull are no different than your taxes with any other form of investing and are subject to the same taxes regardless of any services that Webull offers. However, keep in mind that Webull will send all tax documents electronically. They do not offer mailed copies. This is in part so investors can take advantage of the partnership formed with TurboTax to import your tax information automatically.
As long as it is within a taxable account (non-retirement account), you may owe taxes on capital gains, dividends, and interest earned within the account. 
This is why holding an investment long-term, or greater than 1 year, can be beneficial in certain tax situations. 
It is also worth considering that certain investments like municipal bonds are exempt from taxes on the federal level, as well as in some states. Typically investors in higher tax brackets will benefit more from the tax benefits offered by municipal bonds. 
Webull also offers retirement accounts such as the Roth IRA and Traditional IRA. These can both be useful tools when saving for retirement.
For those who are eligible, contributing to a traditional IRA is a good way to get a tax deduction before you file your taxes. You have time to do these for the previous tax year up to the tax return deadline, April 15th.
If you want to get started with Webull, use our link below to get two free stocks and check out these other stock promotions!
Best Free Stock Promotions